So far I'm really liking the Sigma 18-35 lens. I used it on a new Investigative Image promo and it worked perfectly. Wide open this lens is very sharp and the overall image is fantastic. I have no issues that it's a APS-C lens either. I needed the range that this lens has. I look at it as a variable prime that fits the S35 sensor perfectly. I hope Sigma makes more of these in the ART line. I would really like to see a 24-70 IS 2.8.
I wanted to see if it was in fact parfocal. So I set the camera up in the back yard and found a nice bright subject. Sorry no charts for this test. I think this will work just fine.
As you can see it is in fact parfocal! This is huge! I also didn't see any iris ficker or exposure change while zooming making this lens a true f1.8 throughout the range. Way to go Sigma!
Here are a couple frame grabs from Premiere Pro. Click on them to make them bigger.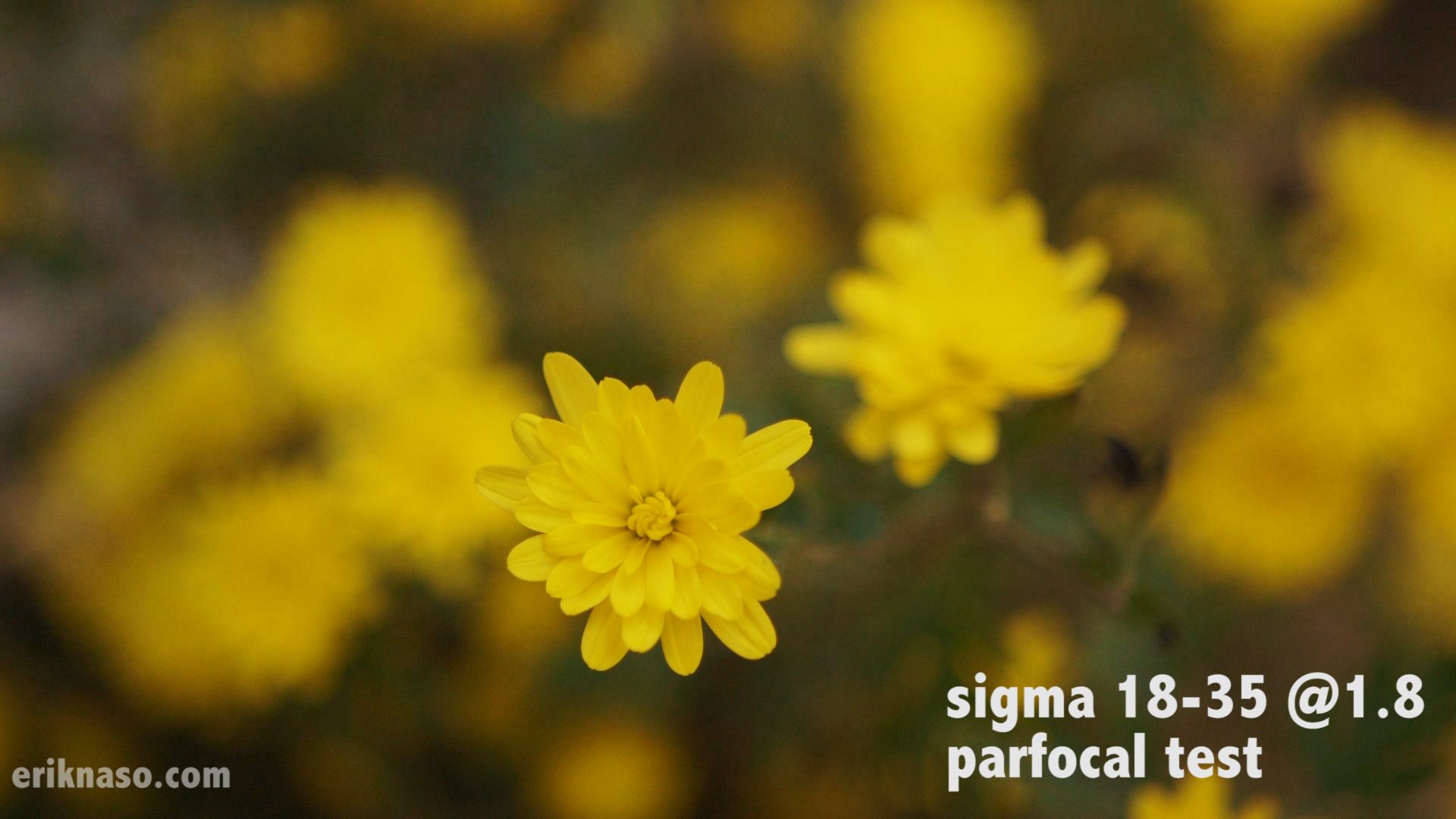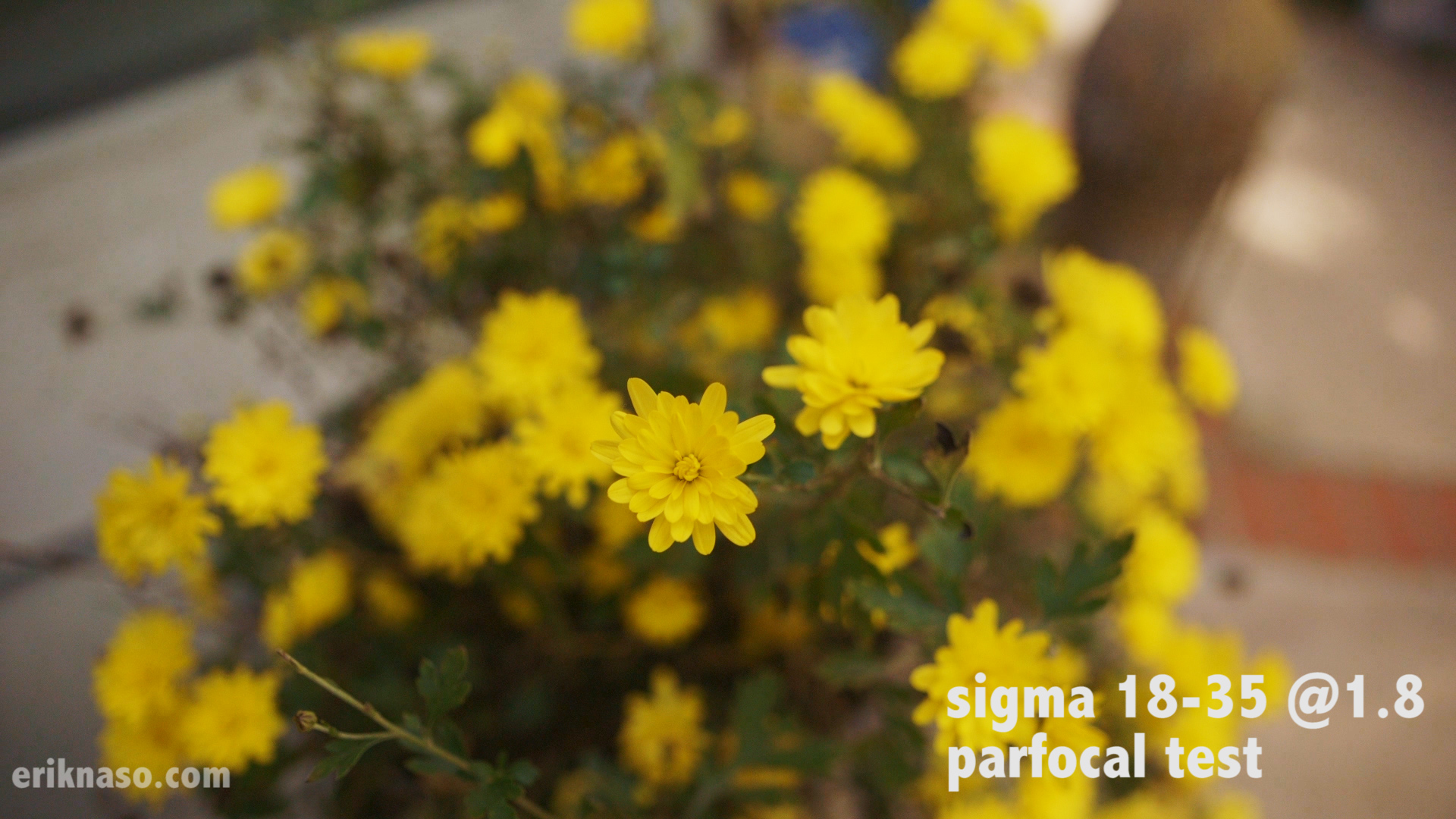 This is the promo I shot with the Sigma 18-35. The on camera lines are all shot with the Sigma at 2.0. I'm very happy with how this spot turned out. For more info on this shoot check out this blog post.
Thanks for coming by! Please help support my site by using the links on this page or bookmark these from my favorite retailers, B&H, Adorama, Zacuto, Amazon.com & Think Tank Photo. Using the links cost you nothing extra, but it helps offset the cost of running my blog. Thanks again for coming by eriknaso.com!
Filed in: Lens Talk • Sigma
Tagged with: Sigma • Sigma 18-35mm f/1.8
I'm a broadcast DP In San Diego. I enjoy sharing what I'm working on and testing new equipment. This blog is also part of giving back. I've learned so much from so many people.