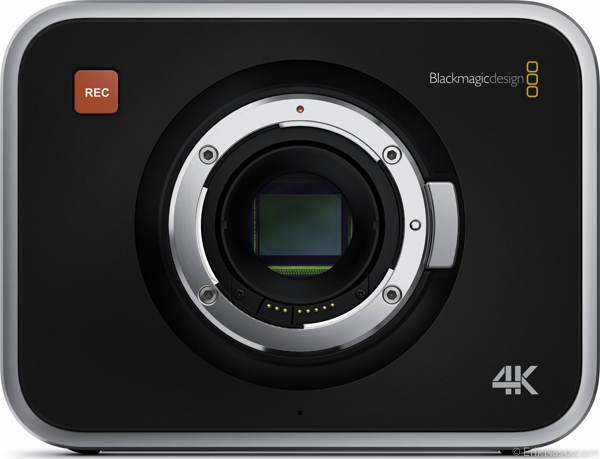 If you don't like Mondays and you have a pre-order in for the new The Blackmagic Production Camera 4K camera I think this news will make you pretty happy today. The Blackmagic Production Camera 4K is now shipping! And at a new low price of US$2,995. Thats $1000 less than originally announced. This new low price will be available for all customers, including existing pre-orders. Great news if you pre-ordered. I don't know how many cameras are available as of today. Below is a quote from CEO Grant Petty.
"The support from the creative community for the Blackmagic Cinema Camera and Production Camera 4K has been amazing," said Grant Petty, CEO, Blackmagic Design. "As with all of our products, we work hard in production to reduce costs so we can pass along the savings, even to our first Blackmagic Production Camera 4K customers. The Blackmagic Production Camera 4K is a perfect companion for ATEM Production 4K switchers and we hope the new low price will help more customers to expand their Ultra HD live production set ups with even more camera angles!"
Key Features
Ultra HD 3840 x 2160 resolution
ProRes 422 (HQ)™ recording
Super 35 sensor
Global shutter
EF and ZE compatible lens mount
Built-in SSD recorder
5" LCD touchscreen
Metadata entry
6G-SDI output for 10-bit HD and Ultra HD
The lower price definitely makes this camera even more enticing for people that are on the fence, and you also get a full copy of DaVinci Resolve for amazing quality color grading and finishing for Mac OS X and Windows computers. As we get closer to NAB 2014 we should start seeing more camera preannouncements in the 4K world. As of today we have two solid affordable 4K cameras This Blackmagic Production 4K and the just announced Panasonic Gh4. The two cameras are so different so if you are in the 4K camera market do your homework to make sure you pick the right tool for the type of work you do.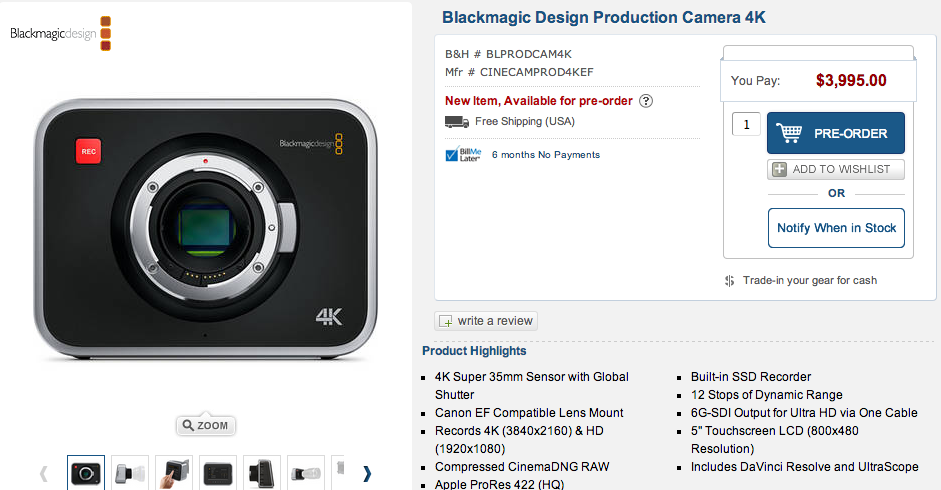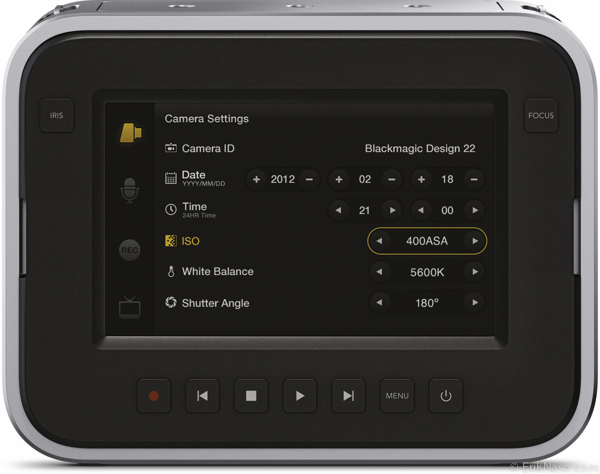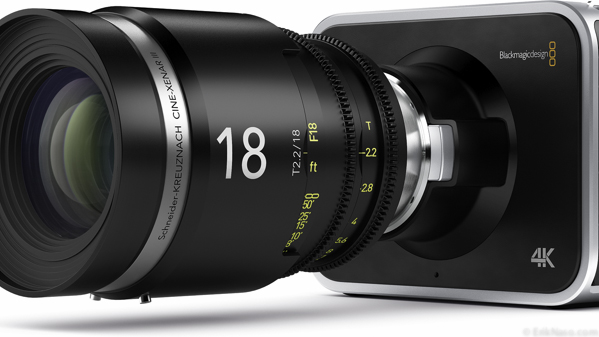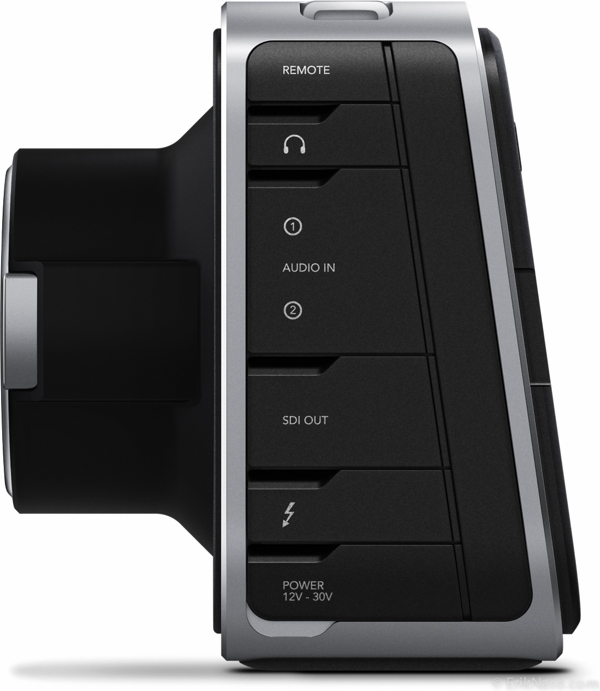 Thanks for coming by! Please help support my site by using the links on this page or bookmark these from my favorite retailers, B&H, Adorama, Zacuto, Amazon.com & Think Tank Photo. Using the links cost you nothing extra, but it helps offset the cost of running my blog. Thanks again for coming by eriknaso.com!
Filed in: 4K • Blackmagic Production Camera 4K • Featured Post
Tagged with: 4K Production Camera • Blackmagic Production Camera 4K
I'm a broadcast DP In San Diego. I enjoy sharing what I'm working on and testing new equipment. This blog is also part of giving back. I've learned so much from so many people.