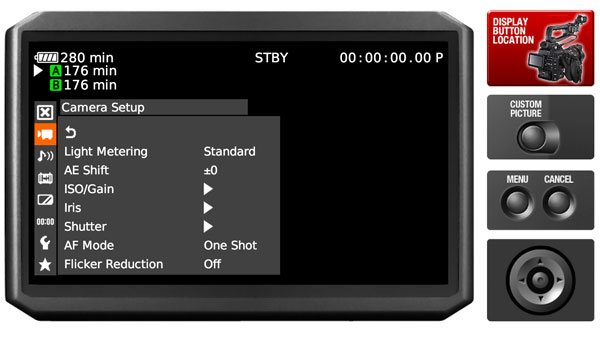 Canon now has a cool new C100 menu simulator available on Canon's website. They have one for the C300 as well. Use the mouse to navigate the menu on the right. Well not in this image. Head over to Canon to check it out.
Filed in: C100 • C300 • Camera News • Canon • Canon Cinema EOS
I'm a broadcast DP In San Diego. I enjoy sharing what I'm working on and testing new equipment. This blog is also part of giving back. I've learned so much from so many people.