The GH4 is now available for pre order from my friends at Texas Media Systems with FREE shipping. The prices are as followed and full GH4 specifications HERE.
GH4 Body only $1699.99
GH4 With YAGH Interface $3299.99
YAGH Interface $1999.99
Now here is the deal and I'm quoting Terry Nixon from TMS on pre ordering.
We're taking GH4 pre-orders now. We're giving priority of pre-paid Paypal buyers.

UPS Ground Shipping is Included. (I just added the "Free Shipping" icon to the listings)

Credit Card orders will be processed when we have cameras available. We prefer Paypal on pre-orders since there's no cost to do refunds if you change your mind.

On credit card sales, we are charged a percentage fee on both the original charge and the refund charge (over 5%) if you change your mind. This is why we don't run the credit card charges until we have cameras.

GH4 Body $1699.99 ETA May
GH4 Kit $3299.99 ETA June
4K Video Interface $1999.99 ETA May
As of writing this post I haven't seen any other retail outlet taking pre orders yet so for now TMS is the only ones. This could change tomorrow and quantities are not guaranteed so be forewarned.
UPDATE Monday March 10th.
B&H and Adorama also have the GH4 available for pre order. Please use the links on this page
With that said I went for it! LOL! Youre going to need a fast and large SD card for 4K capture like this one from SanDisk.  $245. Ouch!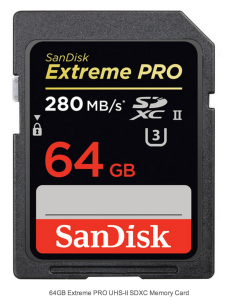 SanDisk Extreme Pro 64GB SDXC II
64GB Storage Capacity
Class 3
UHS-II
Max. Read Speed: 280 MB/s
Max. Write Speed: 250 MB/s
Water / Shock / X-ray Proof
Built-in Write-Protect Switch
Supports Advanced Shooting Modes
Downloadable RescuePRO Recovery Software
This sample really shows the DR of the GH4. The sky is so washed out but you can see detail in the shadows. Very impressive.
The new video released is also very impressive and the last shot of the volcano erupting is stunning. I hope I got my pre order in time to get mine early. Looking forward to getting my awesome Lumix lenses on this ground breaking Mirrorless MFT GH4!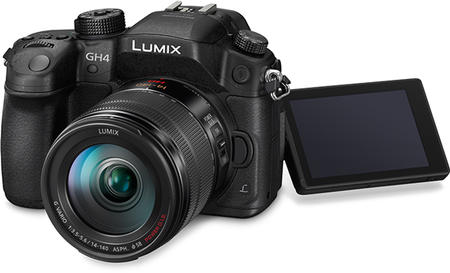 This camera tour is very good. It won't embed but if you click on the "Watch On Vimeo button" it will open. Or just click the link. The rep walks you through the entire camera. Interesting stuff on the YAGH at 5:47.
At 6:31 the Panasonic rep states this.
"At the same time you got HDMI output here By connecting to the Micro HDMI slot of the camera your able to shoot at 4K 24p cinema IPB 100mps and thats 4:2:2 10bit. So real uncompressed 4K."
I'm unclear if the Micro HDMI is outputting 4K or the YAGH in some way is allowing it to work when it's connected to the YAGH. Sorry but it's still confuses me on what exactly can be outputted from the Micro HDMI port on the GH4 without the YAGH.
UPDATE March 9th.
Illya Friedman Owner of Hot Rod Cameras has confirmened the Micro HDMI port does output 4K uncrompessed 4:2:2 Here is the qoute from DVXuser.com 
Below is the quote from Illya Friedman.
Believe it! 4K 10-bit 4:2:2 is an option to output directly from camera body HDMI (at least in Firmware V0.3) However, that doesn't mean you don't want the YAGH though- especially if you want to record that signal, you definitely do want it. 

Don't blame Mitch for getting this wrong. I'm certain Mitch was repeating information that came originally from Panasonic in the pre-announement days. Specs/features were different then and the (still unnamed) YAGH was a requirement for clean uncompressed 4K recordings not that long ago. This is particularly important for the folks at Convergent Design, who make an awesome product to record the 4K uncompressed from the GH4. 

You should be glad the camera has changed a LOT since development began and we are all getting some truly epic features included now.
Based on internet chatter I'm expecting by Monday March 10th the GH4 will be available from B&H, Adorama and Amazon, So if you prefer one those please use my links to help support my site. THANKS!
UPDATE March 9, 2:34pm
Adorama now has a Pre Order going. Please use these links below if interested in ordering.
GH4 Body $1699.99 ETA May
GH4 Kit $3299.99 ETA June
4K Video Interface $1999.99 ETA May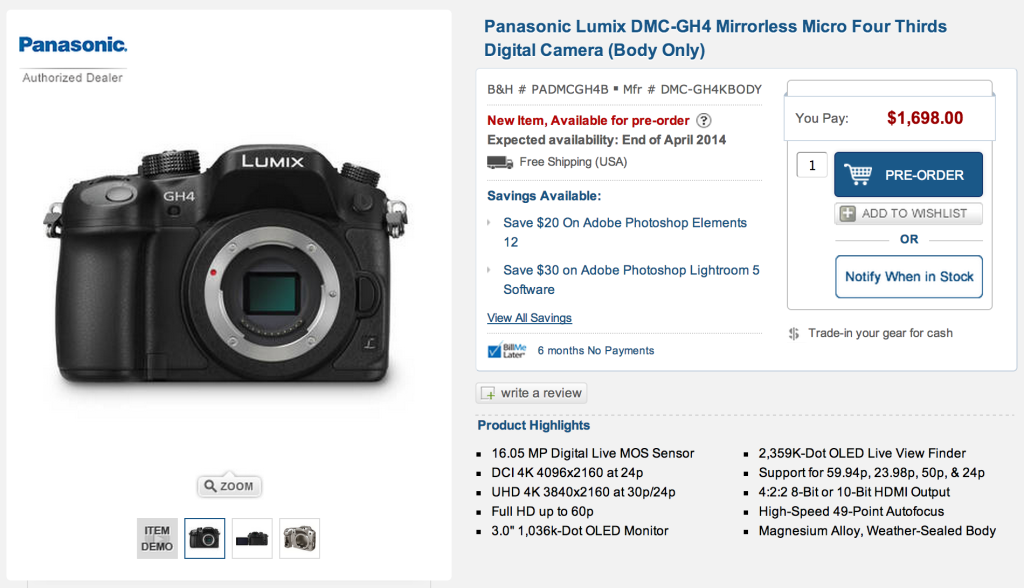 Follow me on Twitter @eriknaso and check out my page on Facebook.
Thanks for coming by! Please help support my site by using the links on this page or bookmark these from my favorite retailers, B&H, Adorama, Zacuto, Amazon.com & Think Tank Photo. Using the links cost you nothing extra, but it helps offset the cost of running my blog. Thanks again for coming by eriknaso.com!
Filed in: 4K • GH4 • Micro Four Thirds • New Release
Tagged with: 4K • GH3 • GH4 • GH4 4K • Lumix • MFT • Micro 4/3 • Panasonic • YAGH
I'm a broadcast DP In San Diego. I enjoy sharing what I'm working on and testing new equipment. This blog is also part of giving back. I've learned so much from so many people.