I finally was able to get out and set up the GenusTech Mini Jib. I have been on the mend from shoulder surgery and it has taken a little longer than I expected to get back to shooting. Big thanks for all the help I got today from Andy and the mystery shooter. LOL!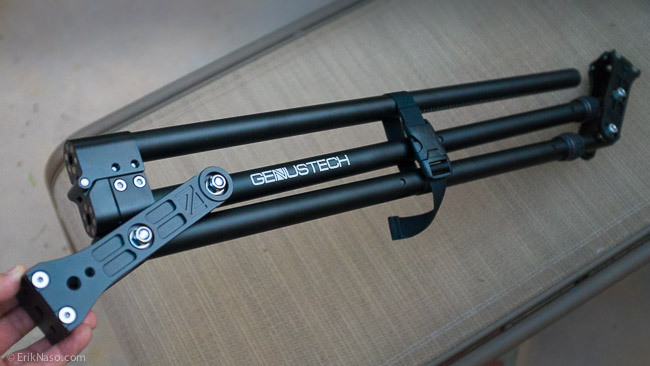 As you can see in the video I did a few moves and they look good so far. The jib was well balanced with 15lbs of counter weight. Having a solid tripod also helps make those panning jib shots even smoother. The one thing I was looking for was wobble or sway. I didn't find it a problem with the 24-105 attached and set to 24mm. Using wide lenses also helps and they look great on jib shots. The jib is actually pretty smooth for it's size and overall weight. It is pretty amazing. My only question is how durable it will be, and time will only answer that question. It does have a solid feel even though it's so very light. Putting the jib together is crazy easy. Some jibs are a real pain to assemble, but the GenusTech Mini Jib comes fully assembled, so all you rally need is a way to attach it to your camera and tripod plus a few pounds of counter weight.
Nothing to deep today just making sure the Genus Mini Jib will hold the C300 and work. It did both. I'm also going to try adding a ball head to change the camera position. The way it's setup now the camera only faces forward unless I loosen the QR clamp and reposition the camera. Not ideal. Lots more to cover in the full review.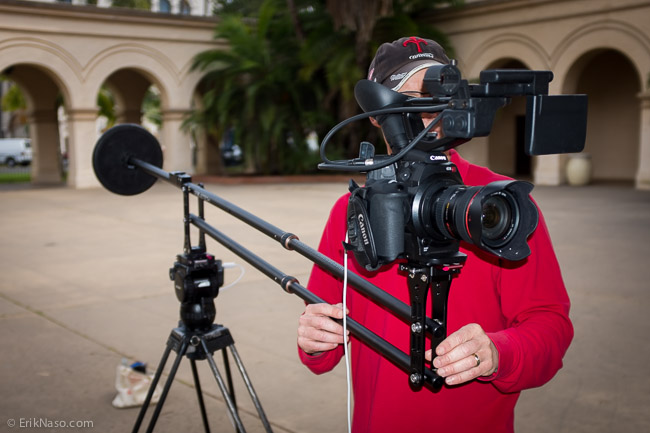 Thats it for now. I have a commercial shoot tomorrow and Andy and I feel confident in using the Genus Mini Jib. This is only a mini review and I will have the full one up as soon as I can. Hopefully before NAB but…….
A little update. (April 3) We shot a commercial with the Mini Jib and it worked very well. My full review will be done after NAB and when the commercial is ready for air. The Mini Jib isnt perfect but for the price and it's size it really is a nice piece of kit. I'll have a full rundown soon.
The GenusTech Mini Jib retails for $399. and comes with a nice soft case.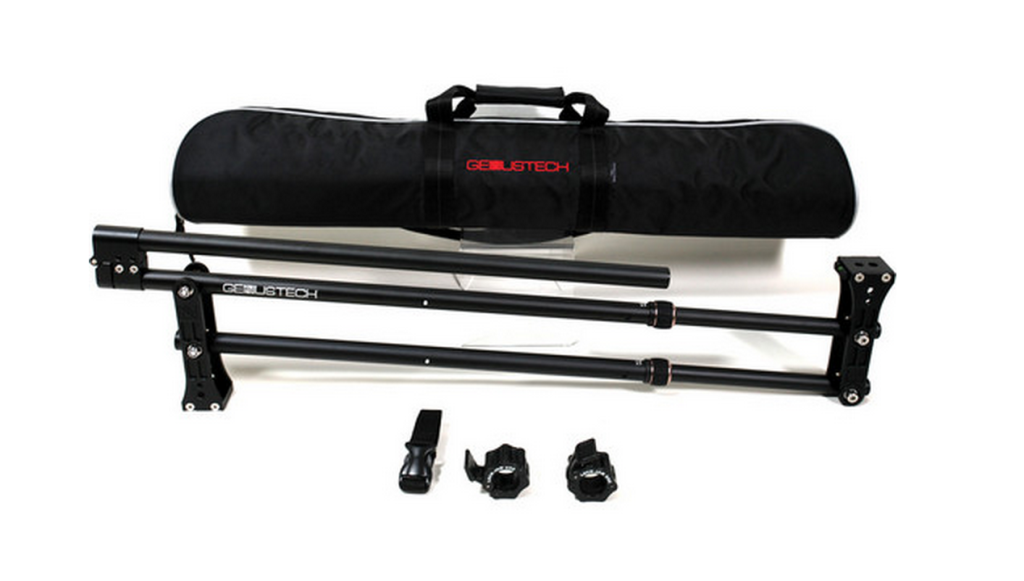 | | |
| --- | --- |
| Payload Capacity | 9.4 lb (4.25 kg) |
| Height Range | 6′ (1.87 m) |
| Fold Down | 33″ (84 cm) |
| Weight | 3.5 lb (1.58 kg) |
Follow me on Twitter @eriknaso and check out my page on Facebook.
Thanks for coming by! Please help support my site by using the links on this page or bookmark these from my favorite retailers, B&H, Adorama, Zacuto, Amazon.com & Think Tank Photo. Using the links cost you nothing extra, but it helps offset the cost of running my blog. Thanks again for coming by eriknaso.com!
Filed in: Equipment Reviews • Support and Grip
Tagged with: GenusTech • Jib • Mini Jib
I'm a broadcast DP In San Diego. I enjoy sharing what I'm working on and testing new equipment. This blog is also part of giving back. I've learned so much from so many people.