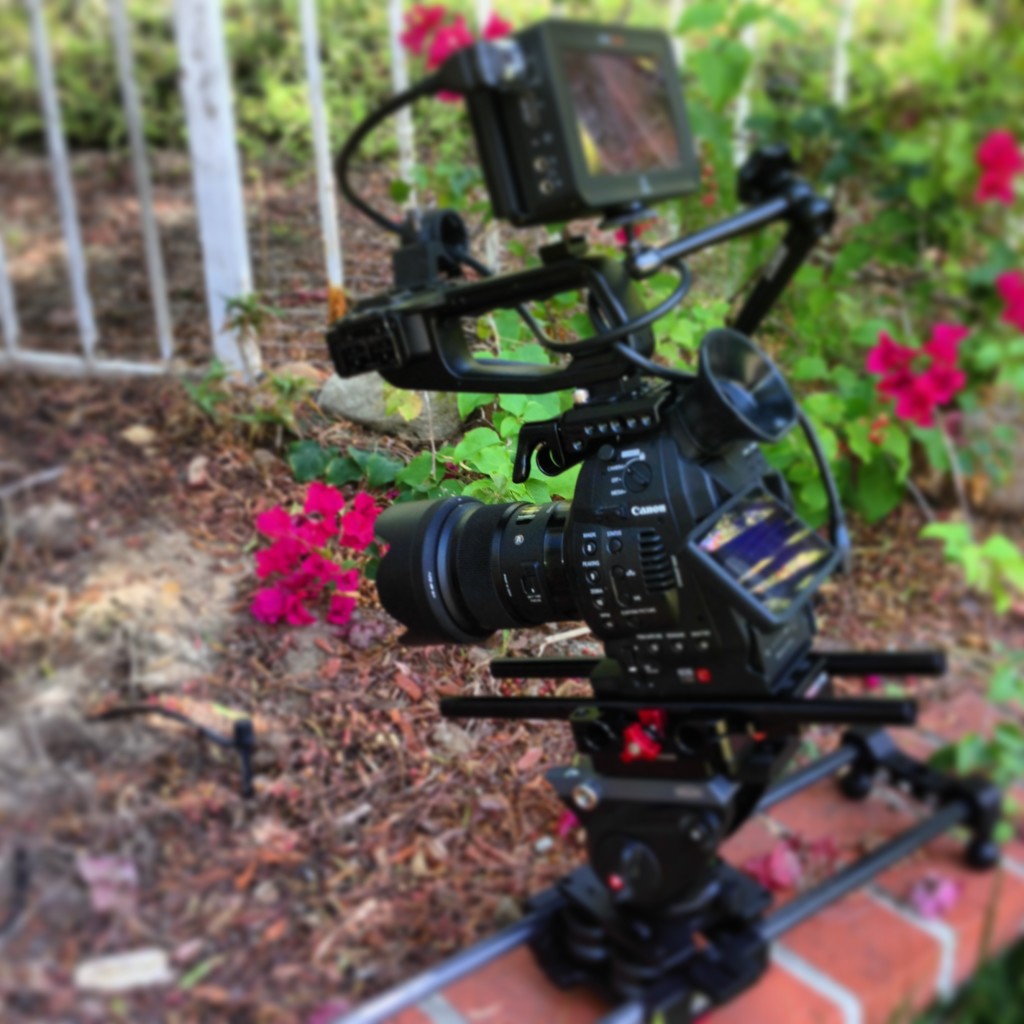 This article isnt a full review but more of an experiment /test and my impressions of the Sigma 50mm F1.4 ART.
After having a pre order in since the first day the 50mm was announced I received it a day after a big commercial shoot. I was so bummed! It would've been a perfect shoot to use this beauty. I'm still healing from shoulder surgery I had four months ago, so I can't shoot solo yet. No AC hanging around to take with me, but I really wanted to see how this lens performs with my C100.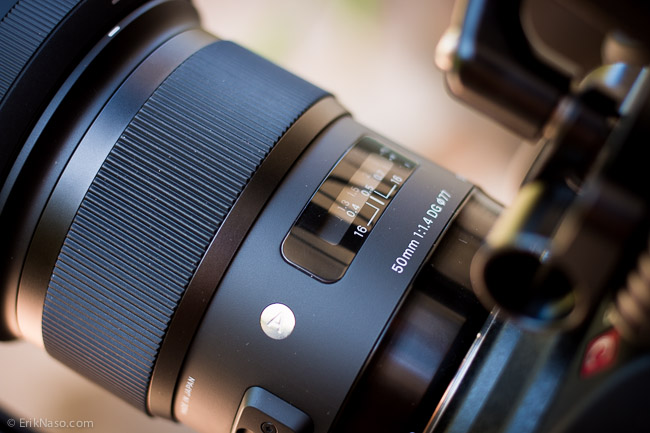 Since roaming San Diego with a C100 wasn't an option I decided to stay home. Now I don't have cats so the next best thing is flowers and a fountain. I set up a few shots and even pulled out my Cinevate Duzi slider. I've been wanting to try shooting 60i for slow motion so I did just that. I was surprised the C100 did not require a new card like the C300 does when you change framerates. It's the last shot in the video. Not bad right? and super easy. Just drop the clip on a 24p timeline and slow it down by 50%
I'm kind of blown away by how nice this Sigma 50mm ART lens is. It's a beast of lens but I'm fine with it since it is so nice and FAST! Since I don't have the Dual Pixel AF on my C100 I wasn't able to test it, but it does perform as it should on the 70D except it clicks like crazy in continuous AF mode in video.
The next thing I noticed is the focus ring. Buttery smooth and very easy to focus manually. Full range is about a 1/4 turn. I didn't use a follow focus on this shot just peaking on the C100 and the Atomos Ninja Blade for a monitor. I setup my C100 magnification to blue peaking in black and white. Makes nailing focus fast and easy. The Atomos Ninja Blade is a great monitor too.
I set the C100 profile to Wide DR and did a manual white balance. I graded the image to give it some pop but no sharpening was done only levels was adjusted to tune the image with Colorista II in Premiere Pro CC.
This entire video was shot at F1.4. Why? Because I wanted to! Ha! Very impressed with this lens. It' seems like very little vignetting is present. In fact I can't see any. I know it has to have some but dang it looks good. The focus distance is around a foot making these tight shots easy and the backgrounds nice and milky soft. I like the soft silky out of focus areas that the Sigma renders.
This is the benefit of using full frame glass on a S35 sensor. We get the sweet spot of the lens. I cant wait to get this lens out on a production shoot. It's the fast 50 I've been waiting for.
Bokeh? The 9 blade iris creates beautiful bokeh. The picture below was captured at F2.5.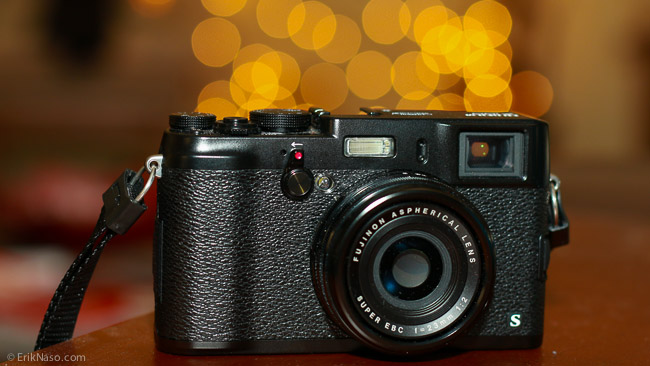 Sigma 50mm F1.4 ART Product Highlights
Aperture Range: f/1.4 to f/16
One Molded Glass Aspherical Element
Three Special Low Dispersion Elements
Super Multi-Layer Coating
Floating System & Large Diameter Design
Hyper Sonic AF Motor
Rounded Nine-Blade Diaphragm
Thermally Stable Composite Material
Brass Bayonet Mount
Compatible with Sigma USB Dock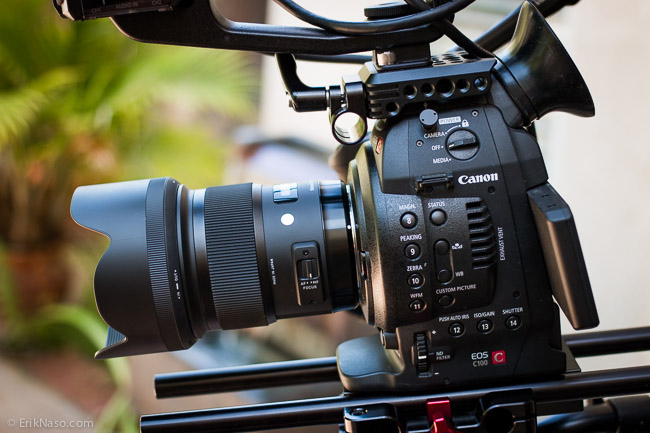 Doesn't it look like a nice fit for the C100? Thats a plus if you like to use a matte box or follow focus. Plenty of room to get the bits on.
Interested in picking up a Sigma 50mm F1.4 ART? Please use the links in my post. It cost you nothing extra and helps support my blog.
Now I have two Sigma ART lenses. The APS-C 18-35 is another winner. I get a lot of use from just that one lens. Sigma is really making great optics at a very competitive price. I'm thinking about picking up the 35mm ART too! The 50mm ART is being compared to the Zeiss OTUS and that lens cost $4K. I'm looking forward to the next ART lenses Sigma has in the works. Maybe a 85MM? or a 100mm macro? I'm in!
Follow me on Twitter @eriknaso and check out my page on Facebook.
Thanks for coming by! Please help support my site by using the links on this page or bookmark these from my favorite retailers, B&H, Adorama, Zacuto, Amazon.com & Think Tank Photo. Using the links cost you nothing extra, but it helps offset the cost of running my blog. Thanks again for coming by eriknaso.com!
Filed in: 35mm Lens • C100 • Canon • Equipment Reviews • Featured Post • Lens Talk • Sigma
Tagged with: ART Lens • C100 • Sigma • Sigma 50mm F1.4
I'm a broadcast DP In San Diego. I enjoy sharing what I'm working on and testing new equipment. This blog is also part of giving back. I've learned so much from so many people.