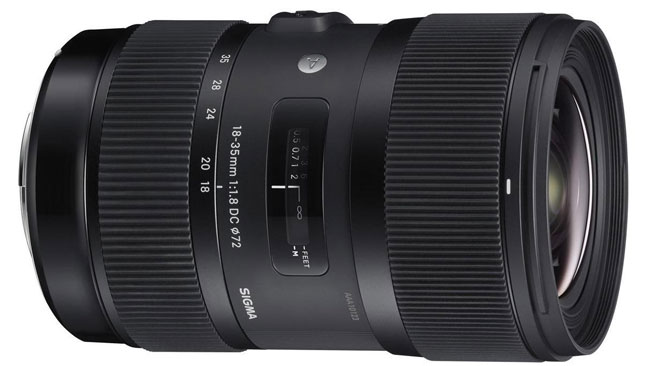 The very popular Sigma 18-35 has a firmware update that fixes the autofocus issues it has with the Dual Pixel AF on the C100. My friend has done the update and reports that the 18-35 is as fast as a Canon lens now and is also much quieter when using the Dual Pixel AF. Thats a big deal. Way to go Sigma!
You will need a few things to get the update. First the Sigma USB Dock For Canon Mount $59. and the software for your computer.  The UPDATE can be downloaded from Sigma.
I don't have the dock yet but I guess I should buy one now since I have the 18-35 and the ART 50mm now. Let me know how the update goes for you.
Below is the official info from Sigma
Autofocus is supported at any aperture value when used with the Canon Digital Cinema Camera EOS C100.
Note: Before upgrading the firmware of 18-35mm F1.8 DC HSM A013, please first update your SIGMA Optimization Pro to Ver1.2.0.
Follow me on Twitter @eriknaso and check out my page on Facebook.
Thanks for coming by! Please help support my site by using the links on this page or bookmark these from my favorite retailers, B&H, Adorama, Zacuto, Amazon.com & Think Tank Photo. Using the links cost you nothing extra, but it helps offset the cost of running my blog. Thanks again for coming by eriknaso.com!
Filed in: C100 • Lens Talk • Lenses • Sigma
Tagged with: Sigma • Sigma 18-35mm f/1.8 • Sigma update • update
I'm a broadcast DP In San Diego. I enjoy sharing what I'm working on and testing new equipment. This blog is also part of giving back. I've learned so much from so many people.