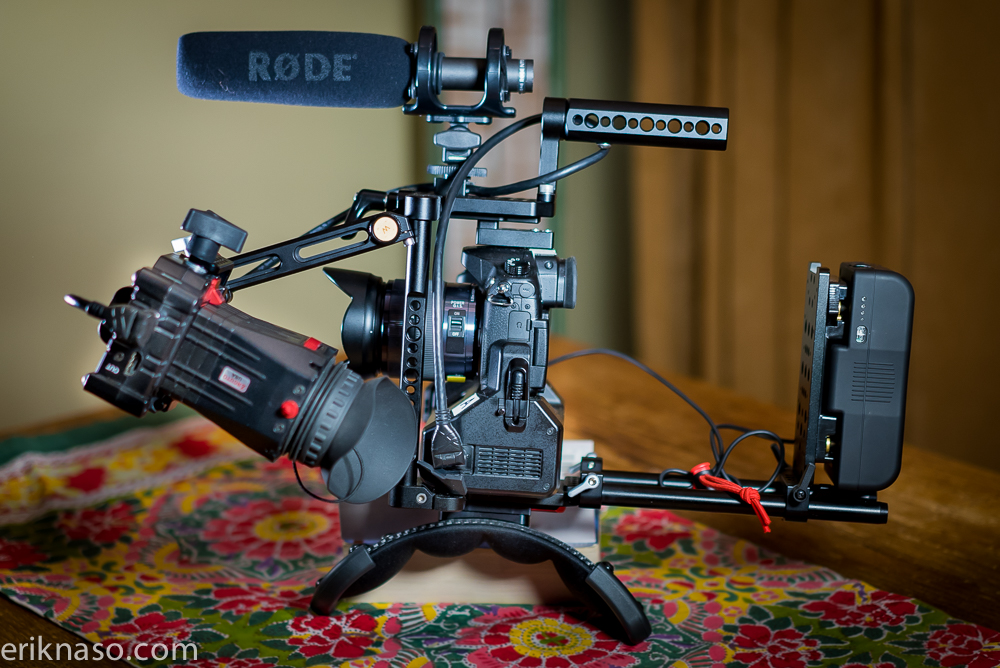 I've been building this GH4 with YAGH rig for a few weeks and as I build I find new issues that need to be addressed and then I of course have to order new parts and wait and wait for them to arrive….
Now I could have just bought a full one brand rig but for the YAGH I felt I needed a little different approach. I started out with a Wooden Camera cage and today when I get my Zacuto VCT Baseplate I'm adding that and removing the Zacuto shoulder pad. I really like the VCT design and see it on my C100 too. The Shoulder pad will come in handy later if needed.
A couple issues I'm having or will have is triggering the GH4 when it's in the rig. I forgot the GH4 does have a REMOTE LANC input on the side of the camera. I grabbed a old Bebob DVXL LANC controller I've had for ever and….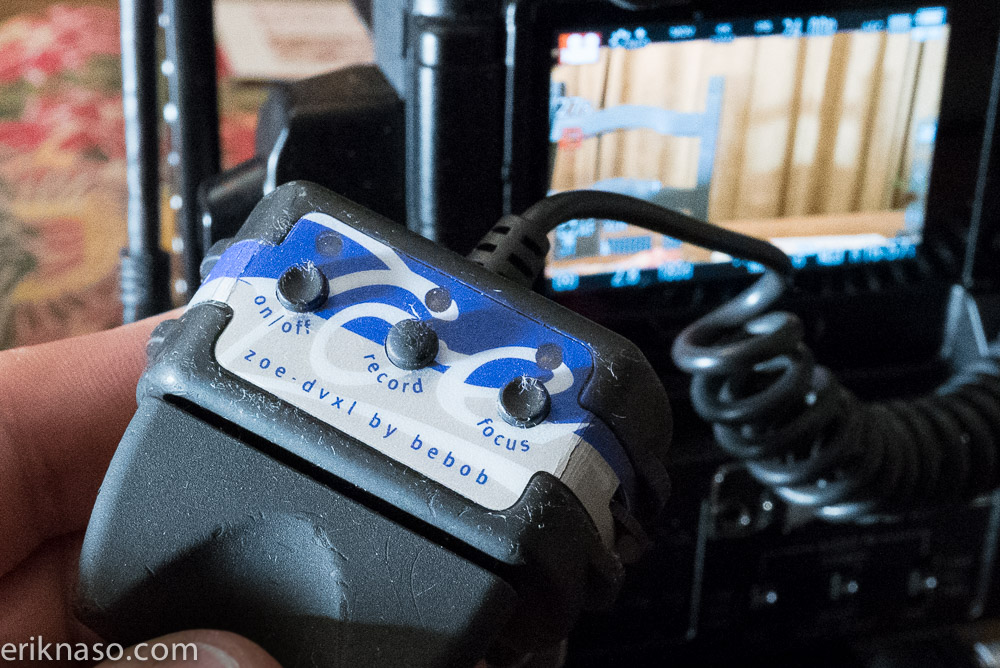 Yes it works! The only thing it does is trigger record but that will solve that problem or at least I know a LANC controller works.
Now if I could find a LANC controller to also change the F-stop I would thrilled!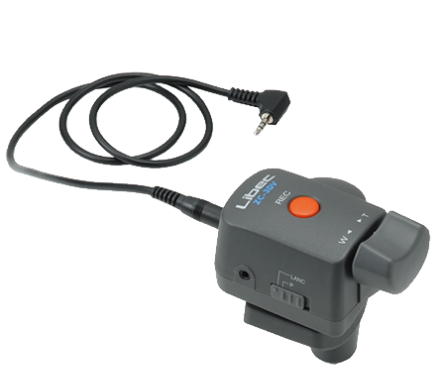 I also found out this Libec ZC-3DV also will work and I like that the record button is bigger. If you have a Panasonic power zoom lens the rocker will also zoom in and out. Very cool!
A full review of the Zacuto VCT coming as soon as I get it on the rig. For more on the parts used go HERE.
Follow me on Twitter @eriknaso and check out my page on Facebook.
Thanks for coming by! Please help support my site by using the links on this page or bookmark these from my favorite retailers, B&H, Adorama, Zacuto, Amazon.com & Think Tank Photo. Using the links cost you nothing extra, but it helps offset the cost of running my blog. Thanks again for coming by eriknaso.com!
Filed in: 4K • Featured Post • GH4 • Micro Four Third Lenses • Micro Four Thirds • Mirrorless • Panasonic • Support and Grip • Zacuto
Tagged with: 4K • bebob • camera rig • GH4 • Libec • Zacuto • Zacuto Baseplate • Zacuto VCT
I'm a broadcast DP In San Diego. I enjoy sharing what I'm working on and testing new equipment. This blog is also part of giving back. I've learned so much from so many people.