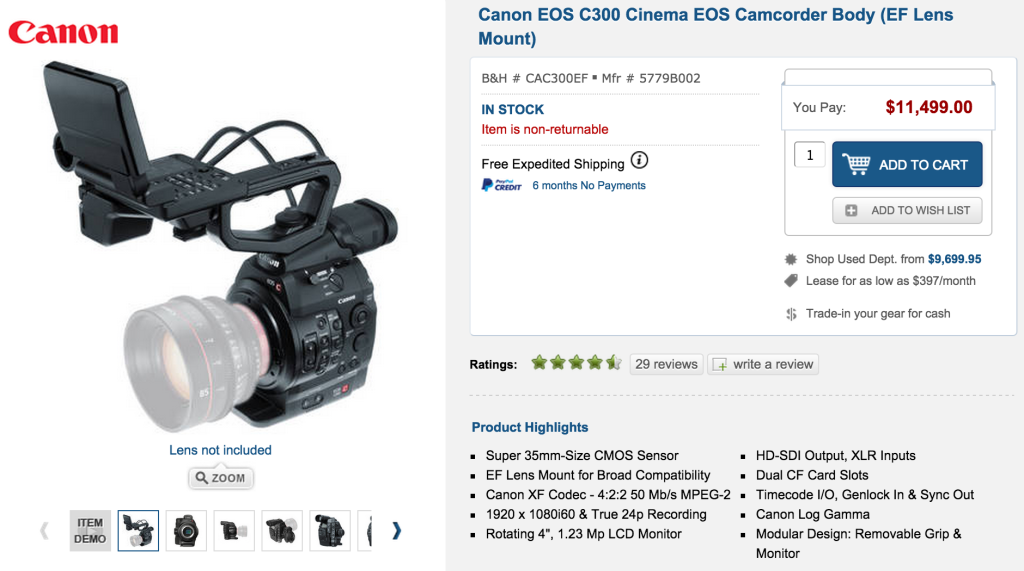 Canon didn't waist any time kicking off the new year with new price drops on both the C300 and C500 while the C100 remains at $3999. The new prices are as follows. B&H also has a few interesting bundles too.
Canon C300 Dual Pixel Auto Focus Body $11999
Canon C300 EF Dual Pixel Auto Focus Kit with 24-70mm Lens $13299
Canon C500 EF $15999
Canon C500 PL $15999
Canon C500 EF Body & Convergent Design 7Q Monitor Recorder $17999
Canon C500 PL Body & Convergent Design 7Q Monitor Recorder $17999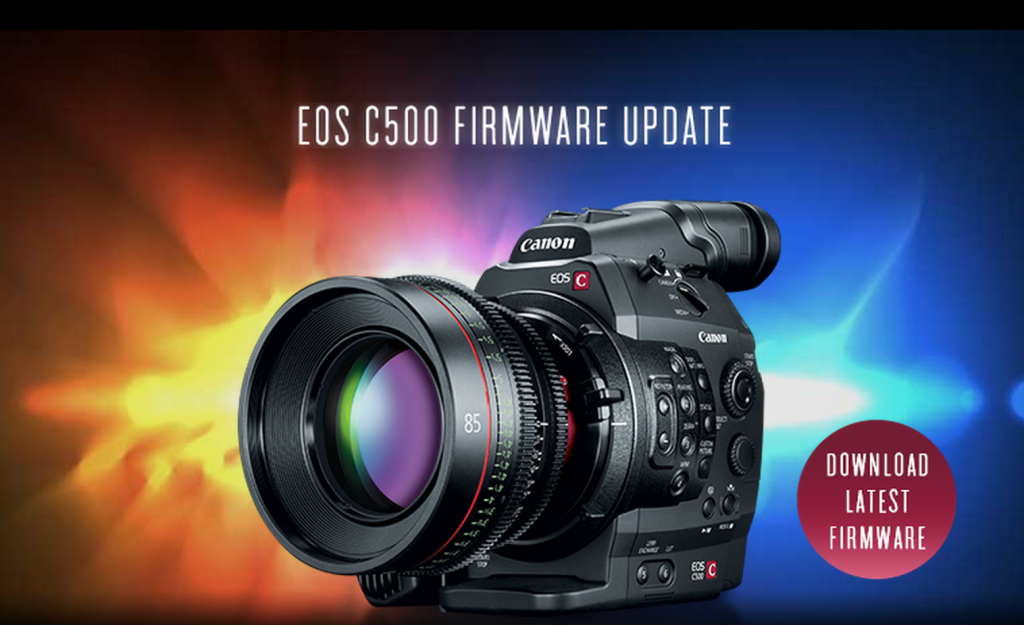 New firmware for the Canon C500 adds Cinema Gammat and a few other updates. Below is what the new Cinema Gammat is all about. Very interesting stuff!
"The widest color space currently available for the EOS C500 camera, Cinema Gamut covers the majority of the eye's visible color spectrum, providing a far more accurate portrayal of a captured scene, with an enhanced look that offers increased realism and image detail. Thanks to the EOS C500's ability to more accurately capture variations within highly saturated color than previously available in Canon cinema models, Cinema Gamut offers a range of unique creative options to DPs and videographers that want to bring nuances of color to movie audiences. (As TV material is broadcast in ITU-R BT.709 (Rec. 709) color space, Cinema Gamut is not applicable to such productions.)"
Click the picture for all the add goodies.
Follow me on Twitter @eriknaso and check out my page on Facebook.
Thanks for coming by! Please help support my site by using the links on this page or bookmark these from my favorite retailers, B&H, Adorama, Zacuto, Amazon.com & Think Tank Photo. Using the links cost you nothing extra, but it helps offset the cost of running my blog. Thanks again for coming by eriknaso.com!
Filed in: C300 • Camera News • Canon • Canon Cinema EOS • Featured Post
Tagged with: C300 • Canon • Cinema EOS
I'm a broadcast DP In San Diego. I enjoy sharing what I'm working on and testing new equipment. This blog is also part of giving back. I've learned so much from so many people.