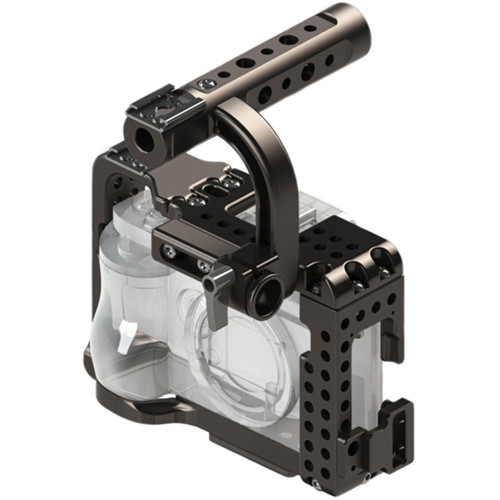 Back in late November during a Black Friday sale at CVP I placed an order for the Movcam Cage for the Sony A7S. Great deal at around 50% off.
I was wondering why my order has not shipped and when I asked what was up today I got an email stating that Movcam was having design issues. "A possible fault in the construction of the cage". This has caused delay of production until they figure out how to fix it. That's pretty much all I know. If you have one on order and haven't received it yet that's why.
This very popular cage looks like wont be available for some time. I was really looking forward to it with the positive reviews I was reading form newsshooter.com and others.
I sure hope Movcam gets the issue fixed soon. I have reached out to the distributer 16×9 and If I find out anything new I'll update this post.
UPDATE Jan 6th.
CVP sent me an email and mine will ship today. Seems Movcam has it all sorted out now.
Follow me on Twitter @eriknaso and check out my page on Facebook.
Thanks for coming by! Please help support my site by using the links on this page or bookmark these from my favorite retailers, B&H, Adorama, Zacuto, Amazon.com & Think Tank Photo. Using the links cost you nothing extra, but it helps offset the cost of running my blog. Thanks again for coming by eriknaso.com!
Filed in: A7s • Featured Post • Mirrorless
Tagged with: A7s • Cage • Movcam • Movcam Cage for Sony A7S
I'm a broadcast DP In San Diego. I enjoy sharing what I'm working on and testing new equipment. This blog is also part of giving back. I've learned so much from so many people.