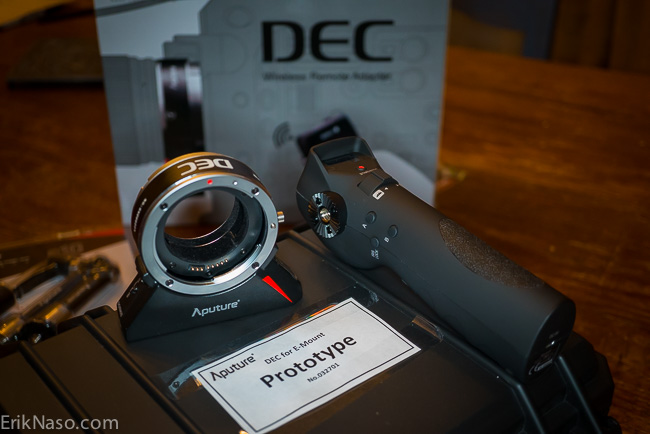 I just received a prototype of the Aputure DEC Wireless Remote Lens Adapter. This version is for the Sony EF mount so I'll be testing it on the A7s. Aputure also has one for the GH4 MFT mount.
Aputure products are becoming very popular with me in the last year. I use their HR672S LED panels a lot. Very powerful true color lights in a small affordable package. This new adapter is so cool and it's a product that will change the way I shoot. Opening new ways to control the lens. What does it do? Oh thats! I got ahead of my self. The DEC is a lens adapter that uses a wireless controller to change the F-stop and focus on Canon EF lenses. This gives the operator many new ways to use these lenses like on a rig or a jib arm. In a 3 axis gimbal. So many different uses that solve a basic problem of controlling the lens without touching it.
I've struggled getting a rig together with my GH4. I have the Zacuto VTC and it's great. The rig is very balanced but I cant get to the cameras controls to change the iris setting. With the DEC attached to a rail mount I can now control the iris and focus with my thumb. Amazingly cool! Now this is all in the hopes that the DEC will perform those tasks so I have to test it and see how well it works.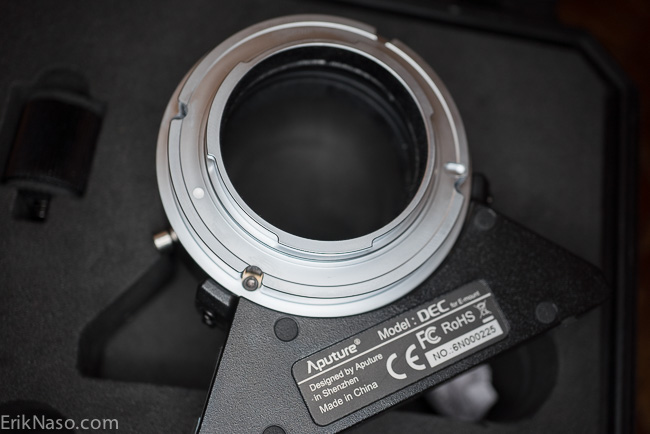 One positive thing is the adapter doesn't talk to the camera. It has no contacts on it al all. The only thing it talks to is the Canon EF lens. That's a good thing. With the Metabones adapter it has to translate the Canon protocol to Sony. It works but it's wonky and has issues like AF is horrible and still has some reliability issues.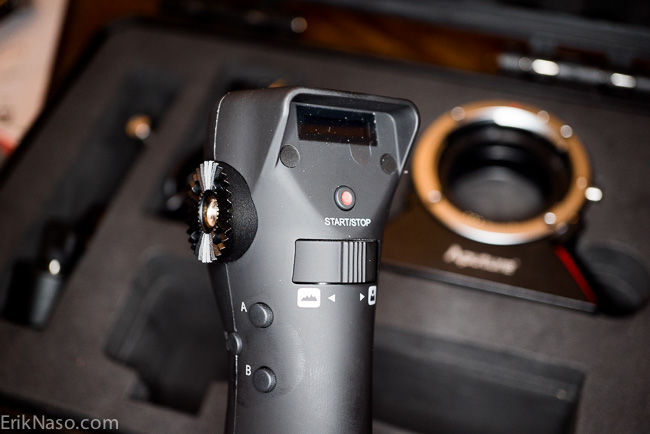 If you think controlling the lens is cool than what if I told you with a LANC cable you can also control record trigger. Yup it's true! So as you can see I'm pretty excited about the Aputure DEC wireless lens adapter.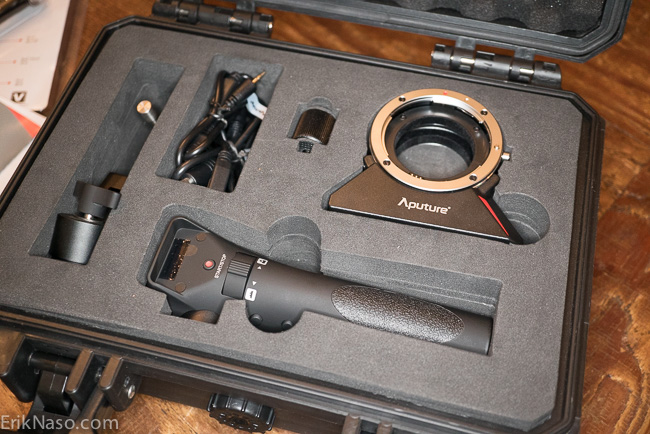 I have been wanting something like this for a long time and if it works as it should this will really make a huge difference in how we control the lens and how we can shoot with different types of camera stabilizers and rigs. More to come as the testing begins.
UPDATED April 6th.
The testing is going well. I made a quick and not so fancy (or high quality)video to show an issue I'm having. The remote is so cool and works very well,  however I'm having some issues getting the LANC to work. Mainly because the cables that come with the kit don't work for or with the A7s. I have to find another adapter to get this to trigger the A7s record. If I can then that completes the trifecta!
Follow me on Twitter @eriknaso and check out my page on Facebook.
Thanks for coming by! Please help support my site by using the links on this page or bookmark these from my favorite retailers, B&H, Adorama, Zacuto, Amazon.com & Think Tank Photo. Using the links cost you nothing extra, but it helps offset the cost of running my blog. Thanks again for coming by eriknaso.com!
Filed in: 35mm Lens • A7s • Aputure • Blackmagic Cinema Camera • Blackmagic Production Camera 4K • Camera News • Canon • Featured Post • GH2 • GH3 • GH4 • Lens Talk • Lenses • Micro Four Third Lenses • Micro Four Thirds • Mirrorless • New Release • Panasonic • Production
Tagged with: Aputure DEC
I'm a broadcast DP In San Diego. I enjoy sharing what I'm working on and testing new equipment. This blog is also part of giving back. I've learned so much from so many people.