Grant Petty explains why the URSA Mini 4.6K is delayed. It was due to to metal work issues in production so they took the opportunity to do some tweaking to the design and came up with these new features. Here is the update from Grant. He also did a video that you can see HERE. Skip to 5:05 for the URSA Mini PL with B4 mount info.
Blackmagic URSA Mini B4 Mount

An extremely common request we have had from customers, is for the ability to keep using their older HD broadcast lenses. People have spent a lot of money on these lenses and they need the parfocal ability to be able to zoom and keep the focus through the range of the zoom.

So we have a new lens mount that we are showing at IBC and it lets you take the mount off a PL URSA Mini and add a B4 lens mount. It's quite easy to do as you just take the PL lens mount off where it's normally removed for shimming the PL lens. Then once it's removed, you just bolt on the B4 lens mount and you now have a B4 camera!

Then you simply plug the lens into the new lens mount connection to power and control the lens. This new lens control connector on the URSA Mini PL supports both analog and digital lens control standards and will also power the lens. This means you can even use the older broadcast B4 lenses with analog lens control.

The new URSA Mini B4 lens mount includes precision optics so it conforms to the B4 lens standard and will map the lens mount to a HD window on the sensor in the URSA Mini. Plus removing the PL lens mount to change to B4 is a much better solution than using a PL adapter as it lets you take off the weight of the PL mount, it's also strong and smaller.

When the URSA Mini is running HD with these HD lenses, you can get up to 80 frames per second. As these B4 lenses are HD rated, this is a fantastic solution because you get modern file formats such as RAW, ProRes and DNX, plus you get metadata and much more!

These broadcast lenses have a smaller aperture so their zoom range is amazing, plus you can pick them up second hand online and at quite an affordable price. Also as this is a simple lens mount change you can change back and forward between PL and B4 as you need.

We think with these new changes to URSA Mini and the B4 lens mount, that customer have the high end live production camera they need for studio work as well. This new URSA Mini B4 Turret will be available next month for $295 and it can be used on both the 4K and 4.6K URSA Mini PL models.
So this new PL model and B4 adapter actually has me interested in getting a PL version. I have a B4 lens sitting in my closest unused for years. Just couldn't get myself to sell it. Even tried it on the GH4 but it was unruly. I sure could use a ENG style camera for certain shoots and wow would this be a good option with the great codecs that the Mini has. I sure wish it was also EF mount swappable too. That would be insanely cool!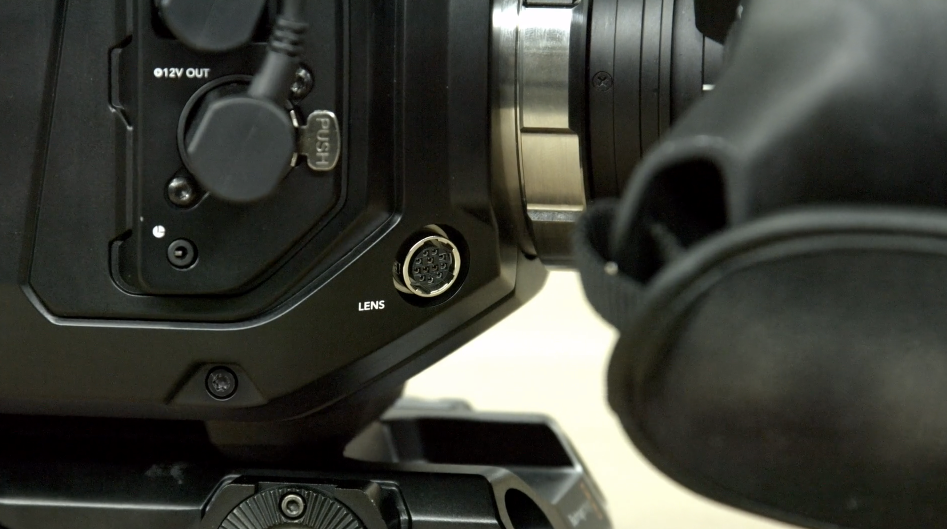 Having a B4 lens on a the URSA Mini is great but adding the lens input on the body os brilliant. Now the URSA Mini PL can power the lens and talk to it as well. Yes record stop and start works from the lens making this a truly functional ENG camera. Now this is great for the B4 but don't forget all the new PL zooms we have now from Canon, Fujinon and Zeiss. Those are full frame and will work flawless with the URSA Mini PL too.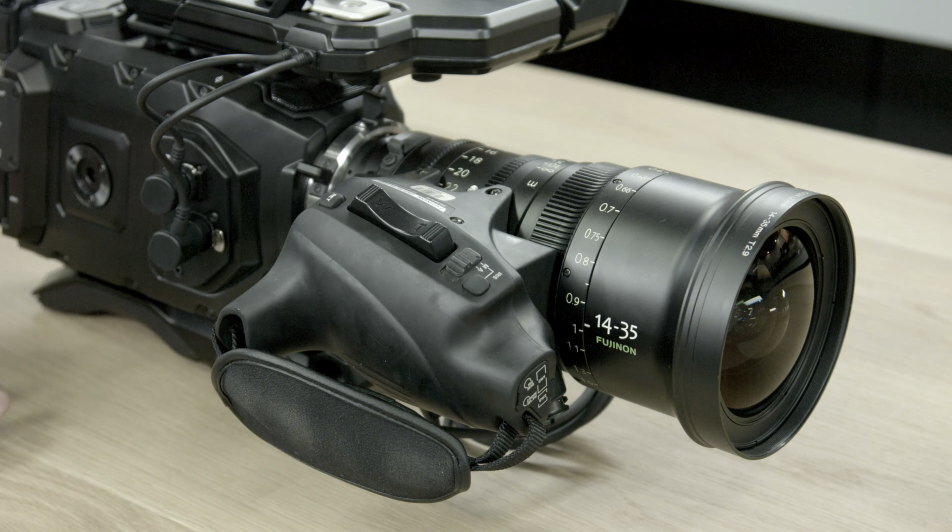 Now I have to do some thinking because things just got really interesting. The only missing feature I want is you guest it. Neutral Density Filters built in.
Follow me on Twitter @eriknaso and check out my page on Facebook.
Thanks for coming by! Please help support my site by using the links on this page or bookmark these from my favorite retailers, B&H, Adorama, Zacuto, Amazon.com & Think Tank Photo. Using the links cost you nothing extra, but it helps offset the cost of running my blog. Thanks again for coming by eriknaso.com!
Filed in: 4K • Blackmagic Design • Featured Post • New Release • PL Lens • Production • URSA Mini
Tagged with: 4K • B4 mount • Blackmagic URSA • PL • URSA Mini • URSA Mini 4.6K • URSA Mini PL
I'm a broadcast DP In San Diego. I enjoy sharing what I'm working on and testing new equipment. This blog is also part of giving back. I've learned so much from so many people.