I'm getting comfortable using DaVinci Resolve 12 for the most part. Color Grading is just the best and the editing portion is pretty good too but I still have to use Premiere Pro CC 2015. I've been using the new Sony A7s II and a7r II lately I wanted to test how well XML round tripping works. This workflow is very solid in DaVinci Resolve so I had my doubts it wouldn't work flawlessly, but with the XAVC S codec from the new Sony alpha cameras (namely the a7s II and a7r II) I did find an issue.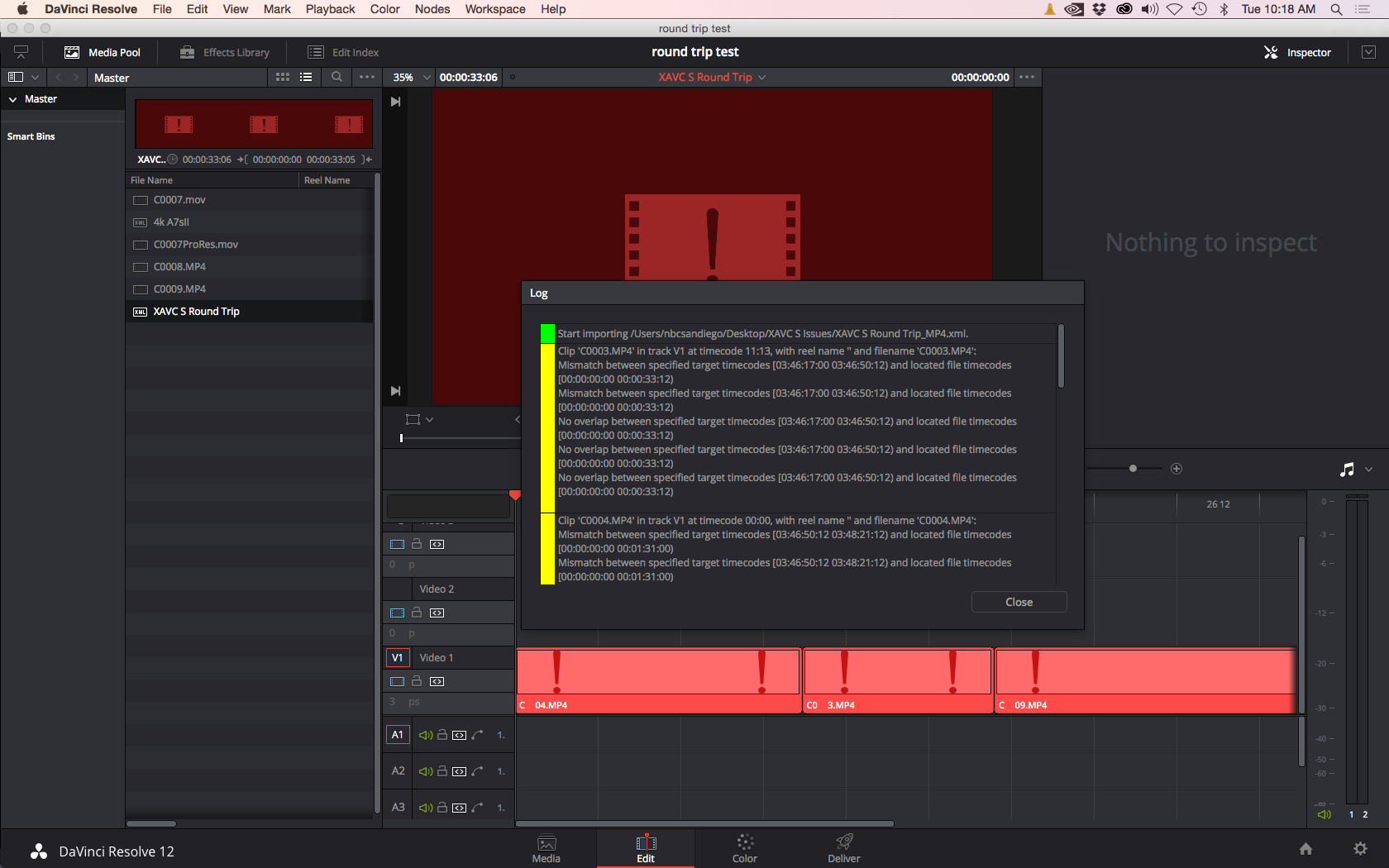 The issue is DaVinci Resolve doesn't recognize the timecode from the XAVC S codec info inside the XML that I exported from Premiere Pro. I don't know if this issue is a Premiere Pro CC 2015 problem or a XAVC S issue when exporting the XML.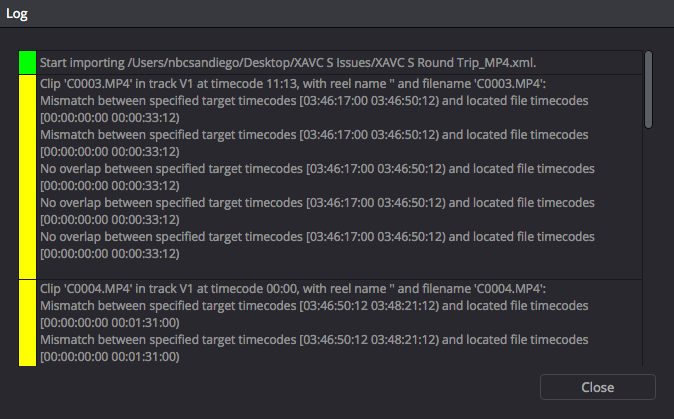 In the log you see a constant issue and it's a timecode mismatch that is going on. Resolve is looking for the actual clip timecode but the XML has it wrong. I'm not that technical so lets move on to the fix 😀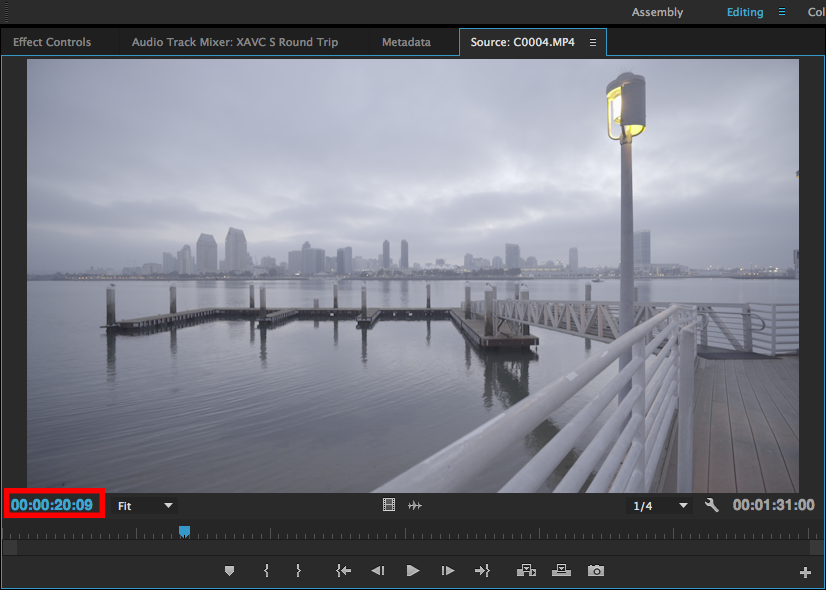 In the clip above the MP4 timecode starts at 00:00:00:00 and has the in point at 00:00:20:09.
The good thing is it's an easy fix. You need to rewrap the .MP4 clips to .MOV with a program called EditReady or ClipWrap. They both come from the same company Divergent Media and cost the same. I recommend getting EditReady because it also does transcoding with renaming features.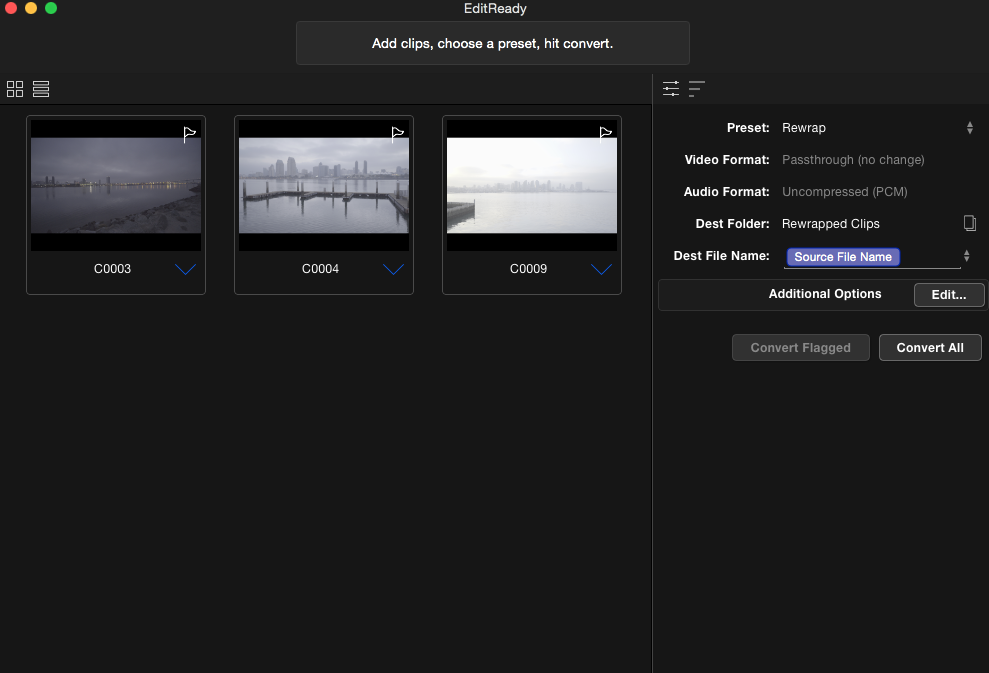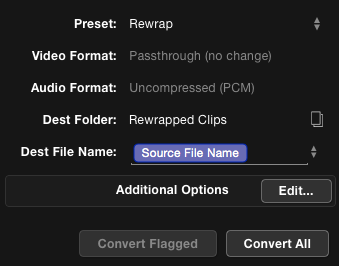 The process is very simple and straight forward. I like that! Just drop the files in and choose Rewrap.
Here is the MOV re-wrapped clip and it has the right timecode. In point set at 03:47:10:21
The XML isn't getting this right either and makes it impossible to get the media into Resolve with round tripping. You can edit the .MP4 files if you import them direct into Resolve.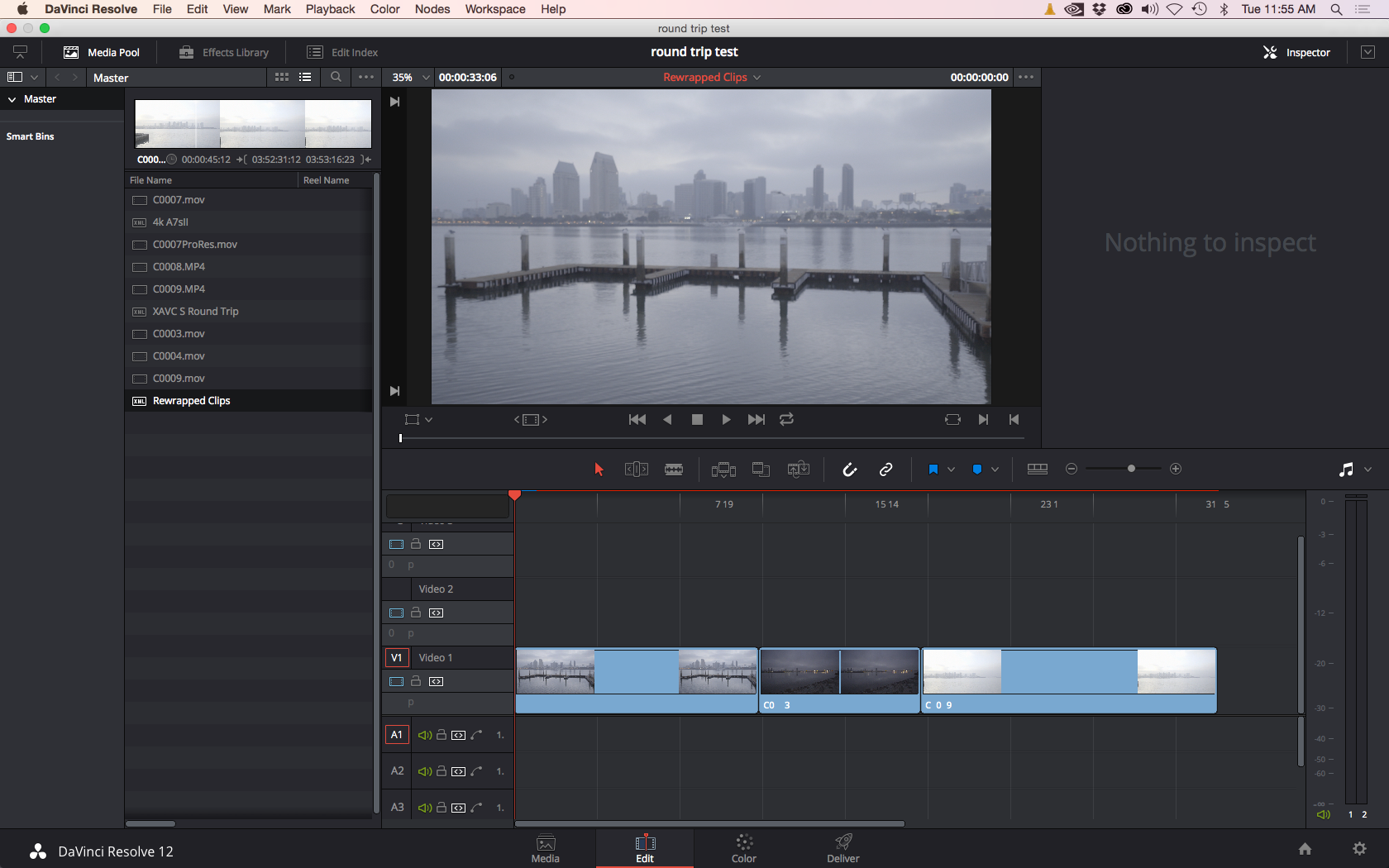 After rewrapping the files I repeated the process of creating the XML and importing it into Resolve. Worked perfect with no errors. Nice right?
Thats it I hope this helps you if you are wanting to round trip with XAVC S and DaVinci Resolve. In some ways it might be best to transcode instead since these MP4 files are harder on the computer and Resolve is going to render them anyway.
Happy editing!
Follow me on Twitter @eriknaso and check out my page on Facebook.
Thanks for coming by! Please help support my site by using the links on this page or bookmark these from my favorite retailers, B&H, Adorama, Zacuto, Amazon.com & Think Tank Photo. Using the links cost you nothing extra, but it helps offset the cost of running my blog. Thanks again for coming by eriknaso.com!
Filed in: a7RII • A7s • A7s II • Adobe • DaVinci Resolve • Featured Post • Post Production • Premiere Pro • Tip Of The Day • Video Editing
Tagged with: a7R II • A7s • codec • COLOR GRADING • DaVinci Resolve • Premiere Pro • Sony • XAVC S • XML
I'm a broadcast DP In San Diego. I enjoy sharing what I'm working on and testing new equipment. This blog is also part of giving back. I've learned so much from so many people.