The strangest thing occurred on Thanksgiving. I was taking lots of candid family pics with my a7s II and then I noticed a white dot in the middle of the image. I stopped shooting and ran a cleaning cycle to remove a dust speck but it didn't go away and now that I'm thinking about it I wouldn't see a dust speck on the sensor at f2.8. They usually show up like blobs when the lens is around f16. This is a sharp white dot. I checked the lens front and back and nothing. Maybe it's the LCD. Zooming around the image confirmed it wasn't. It must be a dead pixel. Yep it's dead pixel. So bummed.
I went through the menu looking for some settings I knew didn't exist. Hoping a pixel refresh option lived in that messy Sony menu. Nope. I posted this picture of the dead pixel on Instagram and Facebook.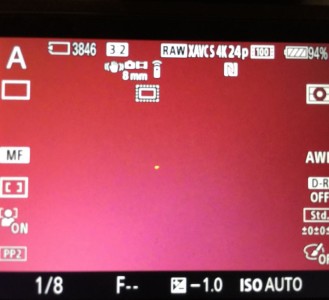 While going through the a7s II menu I thought if I changed the camera to PAL and back to NTSC that it might help. I did this and the camera gave a warning that it needed to reformat the card. I screwed up and accidently initiated the format. Oh no! I just lost all the images and video I had shot. I was furious I did that. So stupide! Grrrr! And it didn't fix it either. Camera in hand I was defeated. I figured I will just keep taking pictures and yep. Fix it in post.
I was certain I would have to send the camera back to Sony for warranty service and that would be an issues since I'm doing a tutorial video on the a7s II in January and need the camera. More on this later but it's very cool.
Then like a knight in shining armour Kyle Chappell had a solution and posted it on my Facebook page. (come by and give it like!)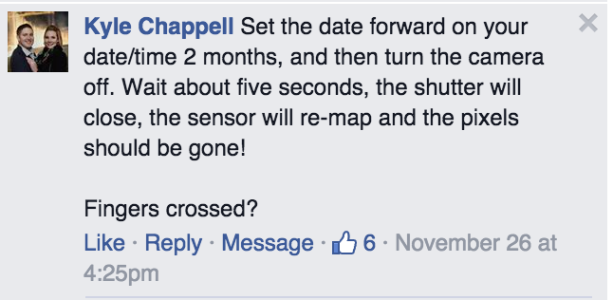 "Set the date forward on your date/time 2 months, and then turn the camera off. Wait about five seconds, the shutter will close, the sensor will re-map and the pixels should be gone! Fingers crossed?"

It worked! I can't believe it did! But yeah it worked!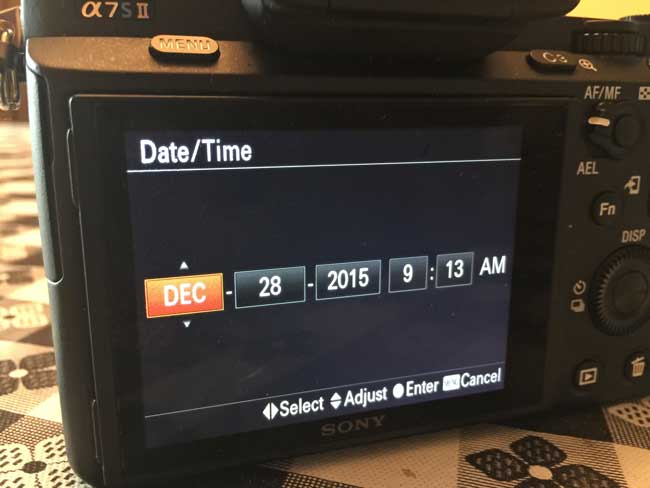 Now I'm baffled how it did work. When I set the date forward the shutter made a sound I haven't heard before it clicked and a couple seconds after it turned off. This was the remapping thing going down. Crazy. After I turned the a7s II back on the dead pixel was gone. I've learned that the camera performs a pixel remap every month automatically. That's why it works when you force the month forward it will perform the pixel remapping. I also found it works going back a month as well. This little trick also works on many Sony alpha cameras.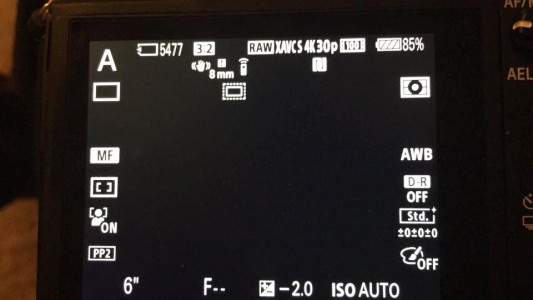 In true Thanksgiving tradition I want to say how thankful I am for Kyle Chapple helping me with this strange and brilliant solution. I don't know how he knew to do this but I'm thankful he did.
Follow me on Twitter @eriknaso and check out my page on Facebook.
Thanks for coming by! Please help support my site by using the links on this page or bookmark these from my favorite retailers, B&H, Adorama, Zacuto, Amazon.com & Think Tank Photo. Using the links cost you nothing extra, but it helps offset the cost of running my blog. Thanks again for coming by eriknaso.com!
Filed in: A7s II • Featured Post
Tagged with: a7sII • Dead Pixel • Mirrorless • Sony
I'm a broadcast DP In San Diego. I enjoy sharing what I'm working on and testing new equipment. This blog is also part of giving back. I've learned so much from so many people.