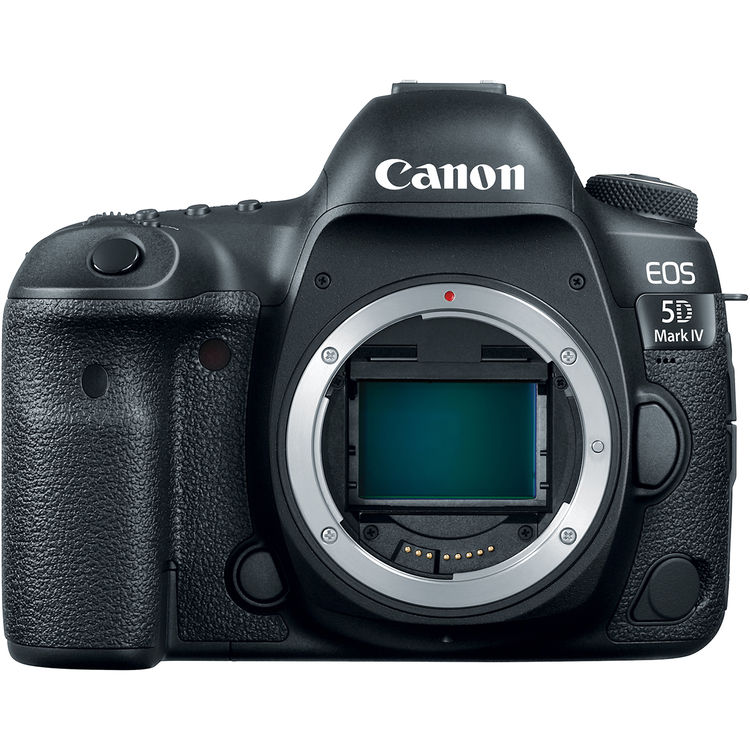 For a while know I've been having discussions with my fellow camera geeks and DP's about the new Canon 5D MKIV and the first thing I say is "it's not a video camera. It's a pro DSLR that shoots video". That's it. Canon doesn't want it to be like a Sony A7s ii or A7r ii camera. Plain and simple. Yes this comment brings a lot of heat because "WE" want more from the 5D and have for some time now. With the last 5D MKIII Canon showed us that if you want a camera with Log profiles and all the tools a video camera has then buy a Cinema EOS camera. We have a few models to choose from starting at $4000 for a C100 MARK II. The XC-10 doesn't count because it has a 1″ sensor and I don't see it as a main camera unless you are in the camcorder market then it could be a great option since most camcorders also have about a 1″ sensor but I digress. Stay on point here Erik! 😀
Okay so here's the rub and I get it. You're a Canon guy or gal and don't want to buy a Sony mirrorless camera because you love the Canon "Look" and have a ton of Canon glass plus using a dang electronic adapter sucks when you shoot stills with auto focus. You also don't want a bigger body like the C100 MKII and up. Plus being able to shoot stills is important, but more secondary to video in a small package. What's your options? Well you don't have one in the Canon ecosystem. The true hybrid is now Sony's big push in this space. The only Canon large sensor sort of hybrid is the Canon 1Dx and 1D C.  They are both expensive at $4600 and now the 1D C is $5000 plus they are tall and big. Not very gimbal friendly either, and I know you want to use that camera on a gimbal too right?. I do, and I love the a7r II on them.
One huge improvement but a bit of a pain to work with on the new 5D MARK IV is the addition of 4:2:2 500Mbps MJEPG as the 4K video codec. This is going to give you a better quality image than the previous 5D and with 4:2:2 it's going to make it even better. So it has that going for it. To edit the MJEP you will most likely have to transcode the file. Also get some big media cards because that codec is going to fill them up fast.
I think it's time to accept that Canon isn't going to do what Sony has done at least not with a DSLR. They want to keep the product line separate. The 1D C is probably going to be discontinued soon and that will leave the 1D X the more full featured DSLR in the lineup. I just don't see most hybrid fans lusting for the 1D X really for video
So Canon what's up with no mirrorless cameras? This surprises me that Canon isn't in the game with mirrorless. They have the resources for making a high quality EVF. Does it worry them to branch out in this space because then the video functions will be more in demand and…. well…. here we are again with that same issue. Hard to say but we might not see a mirrorless either with solid video features.
Canon EOS 5D Mark IV Video Formats
4K M-JPEG
4096 x 2160p / 29.97 fps (500 Mbps) / 24 fps (500 Mbps) / 23.98 fps (500 Mbps)
High Definition MOV
1920 x 1080p / 59.94 fps (180 Mbps) / 29.97 fps (90 Mbps) / 24 fps (90 Mbps)
/ 23.98 fps (90 Mbps) / 59.94 fps (60 Mbps) / 29.97 fps (30 Mbps)
/ 24 fps (30 Mbps) / 23.98 fps (30 Mbps)
1280 x 720p / 120 fps (160 Mbps)
High Definition MP4
1920 x 1080p / 59.94 fps (60 Mbps) / 29.97 fps (30 Mbps) / 24 fps (30 Mbps)
/ 23.98 fps (30 Mbps) / 29.97 fps (12 Mbps)
Canon EOS 5D Mark IV PRODUCT HIGHLIGHTS
30.4MP Full-Frame CMOS Sensor
DIGIC 6+ Image Processor
3.2″ 1.62m-Dot Touchscreen LCD Monitor
DCI 4K Video at 30 fps; 8.8MP Still Grab
61-Point High Density Reticular AF
Native ISO 32000, Expanded to ISO 102400
Dual Pixel RAW; AF Area Select Button
Dual Pixel CMOS AF and Movie Servo AF
7 fps Shooting; CF & SD Card Slots
Built-In GPS and Wi-Fi with NFC
Canon EOS 5D Mark IV Video Specifications
Compact Flash/SD Card Slots
4K 4:2:2 500Mbps MJPEG
HD 4:2:0 8bit
4:2:2 Mini HDMI out is only HD. No DCI 4K.
24/30fps @ 4K
60fps @ 1080
120fps @ 720
USB 3
Touchscreen functionality
DPAF (Dual Pixel Autofocus)
The Canon 5D MKIV doesn't have a LOG profile.
When shooting 4K, the central 4096 x 2160 area of the sensor is used at a 1.74x crop in order to record 4K video with a 1:1-pixel ratio, This should eliminate moiré and aliasing but a cost of this massive crop factor. Shooting wide will require some pretty wide lenses.
In HD the 5D MKIV uses the full frame but with a lesser codec.
Also announced two updated lenses.
EF 16-35mm f/2.8L III USM Lens: $2,199.00
EF 24-105mm f/4L IS II USM Lens: $1,099.00
As for the 24-105 I sure hope Canon fixed the light transmission issues it has. The former model lost light when zooming in with all aperture settings except f4.
So for now if you lust for a great DSLR the Canon 5D MKIV looks to be a very nice camera with pretty good video features but if you want real video features like a better codec and log modes and all the goodies that Sony has put in a hybrid camera well…. You know what to do.
Please signup for my newsletter! Follow me on Twitter @eriknaso and Facebook and also check out my Youtube Channel.
Thanks for coming by! Please help support my site by using the links on this page or bookmark these from my favorite retailers, B&H, Adorama, Zacuto, Amazon.com & Think Tank Photo Using the links cost you nothing extra, but it helps offset the cost of running my blog. Thanks again for coming by eriknaso.com!
Filed in: Canon • Canon Cinema EOS • Featured Post • Sony
Tagged with: 5D Mark IV • 5D MKIV • Canon • DSLR • HDSLR • M-JPEG • MJPEG
I'm a broadcast DP In San Diego. I enjoy sharing what I'm working on and testing new equipment. This blog is also part of giving back. I've learned so much from so many people.