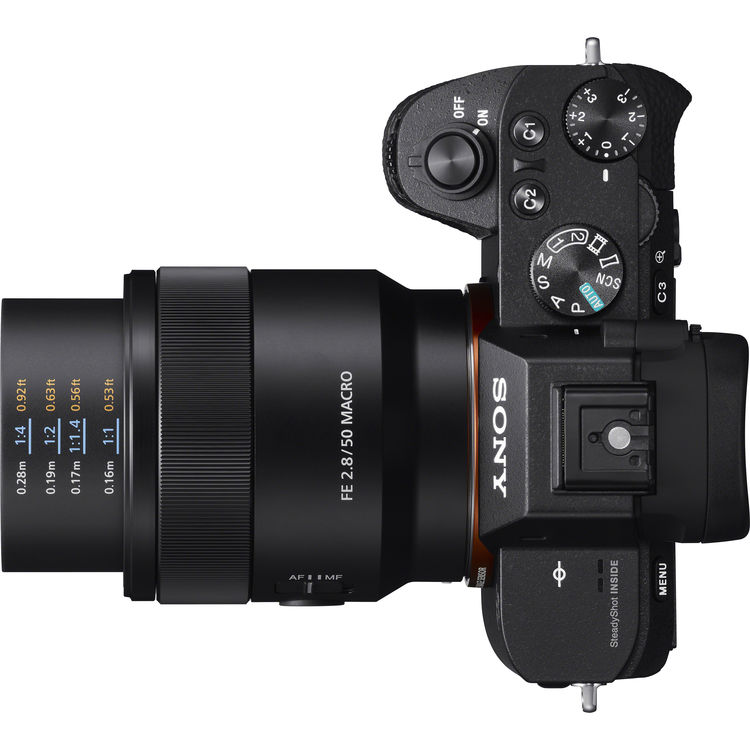 You macro lovers now have another option from Sony. The FE 50mm f/2.8 Macro. I love the Sony 90mm Macro. It's one of my favorite lenses since at 90mm it doubles as my 85mm but at $1100 it's expensive. The new 50mm FE f2.8 is priced at $498. Much more affordable.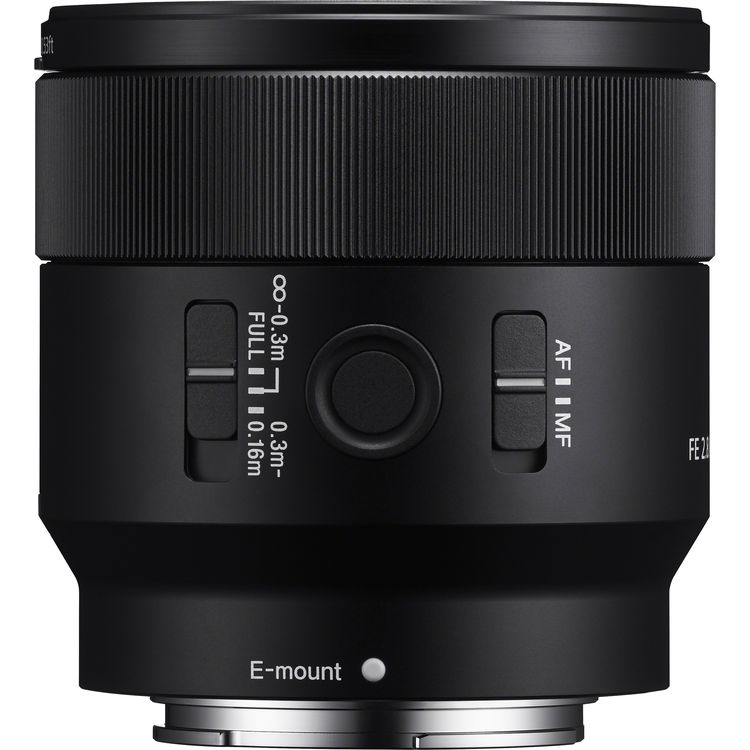 If you like shooting bugs I think the longer 90mm model is better. You don't have to get as close to those buggers! Another Sony Macro I like but isn't full frame is the Sony 30mm f/3.5 e-mount. Another very sharp lens and great for up close shooting on cameras like the a6000 and a6300. Also priced very well at $278. 
The new FE 50mm 2.8 Macro might be that budget priced beauty like the 30mm but in full frame. The bokeh looks nice in the sample image below.
Image Samples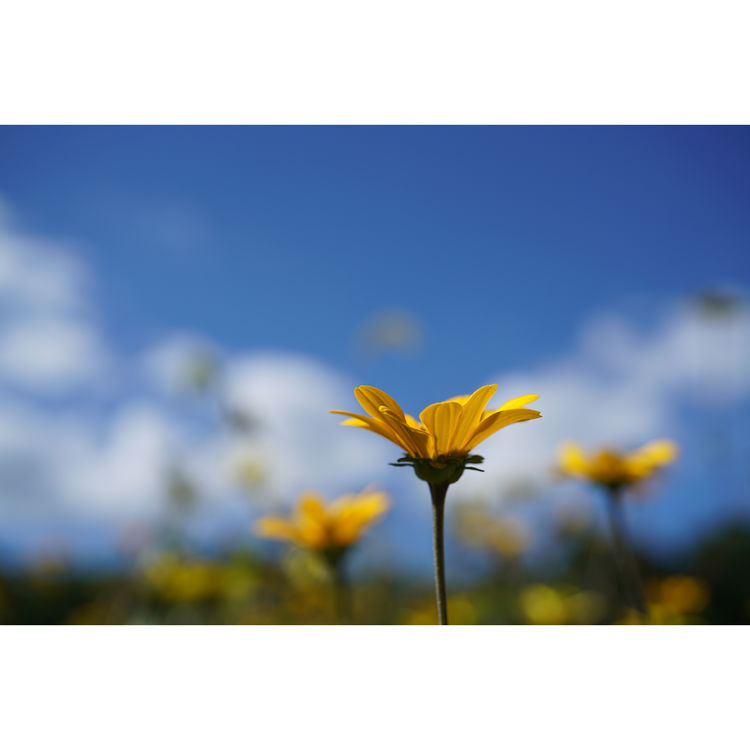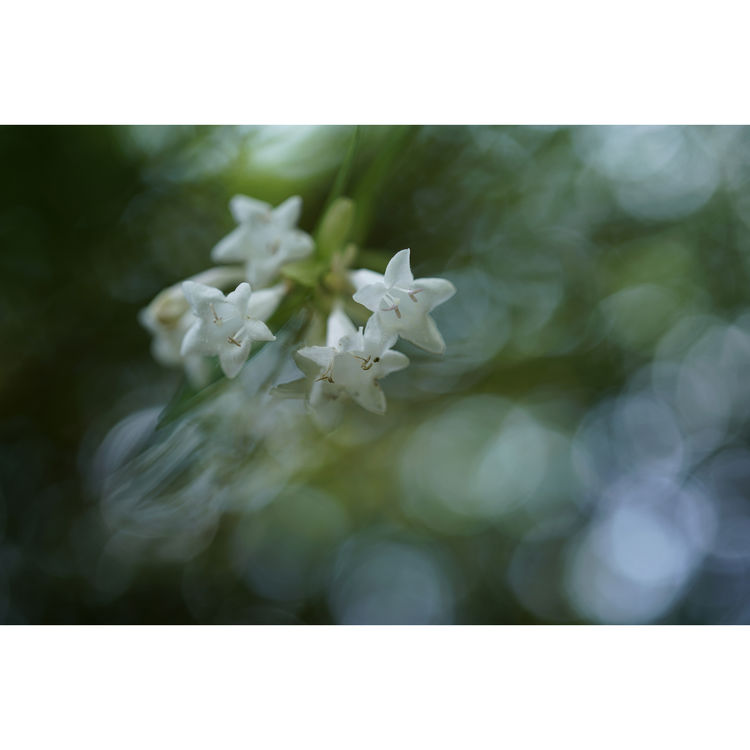 Description
A normal-length prime with close-focusing capabilities, the FE 50mm f/2.8 Macro Lens from Sony offers an impressive 1:1 maximum magnification, along with a 6.3″ minimum focusing distance, for making life-size imagery of close-up subjects. Useful controls, such as a top-printed distance and magnification scale, focus range limiter, and focus hold button, all benefit more precise focusing adjustments for refined results. Complementing the handling capabilities, the optical design also incorporates both an aspherical and an extra-low dispersion element, which work to suppress chromatic and spherical aberrations for increased clarity throughout the focus range. Additionally, the lens sports a dust- and moisture-resistant design to benefit working in inclement weather conditions.
Standard prime macro lens is designed for full-frame Sony E-mount mirrorless cameras, and can also be used on APS-C models where it provides a 75mm equivalent focal length.
True macro design affords a life-size, 1:1 magnification ratio along with a 6.3″ minimum focusing distance for working with close-up subjects. A focusing distance and magnification scale is also printed on the top of the lens to aid in more technical applications.
One aspherical element and one extra-low dispersion glass element are incorporated into the optical design to reduce both spherical and chromatic aberrations for increased clarity and sharpness.
A focus range limiter switch allows you constrain the usable focus range between 6.3-11.8″, 11.8″-infinity, or full, and a focus hold button is also featured to manually stop the autofocus at a specified point.
Rounded seven-blade diaphragm contributes to a pleasing bokeh quality.
Dust- and moisture-resistant construction benefits this lens' use in inclement conditions.
PRODUCT HIGHLIGHTS
E-Mount Lens/Full-Frame Format
Aperture Range: f/2.8 to f/16
One Extra-Low Dispersion Element
One Aspherical Element
Life-Size 1:1 Magnification
Minimum Focusing Distance: 6.3″
Focus Range Limiter & Focus Hold Button
Dust- & Moisture-Resistant Construction
Rounded 7-Blade Diaphragm
Please signup for my newsletter! Follow me on Twitter @eriknaso and Facebook and also check out my Youtube Channel.
Thanks for coming by! Please help support my site by using the links on this page or bookmark these from my favorite retailers, B&H, Adorama, Zacuto, Amazon.com & Think Tank Photo Using the links cost you nothing extra, but it helps offset the cost of running my blog. Thanks again for coming by eriknaso.com!
Filed in: 35mm Lens • Featured Post • Lens Talk • Lenses • Mirrorless • Sony
Tagged with: a6300 • FE 50mm f/2.8 Macro • Lens • Macro • Sony 30mm f/3.5 • Sony 90mm Macro
I'm a broadcast DP In San Diego. I enjoy sharing what I'm working on and testing new equipment. This blog is also part of giving back. I've learned so much from so many people.