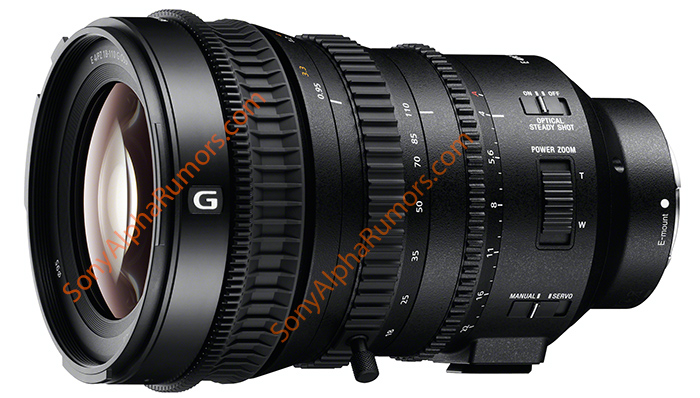 Today on Sony Alpha Rumors this little beauty showed up. The rumored Sony 18-110mm f/4.0 G PZ APS-C E-mount lens. I like the idea a lot. Much better fit for the FS7 and FS5 that are S35 as well as the ar7ii that shoots in 4K in s35 mode. I really like the idea of a variable zoom lens that is parfocal and made for the s35 format. I don't shoot full frame video and a dedicated lens for the s35 format is a great option for me. I'm also good with F4 because the lens is lighter and easier to work with.  One lens that I use a ton is the F4 Canon 24-105. I set the f-stop to F4 and shoot away.
Here is the full frame Sony FE PZ 28-135mm f/4 G OSS Lens for comparison.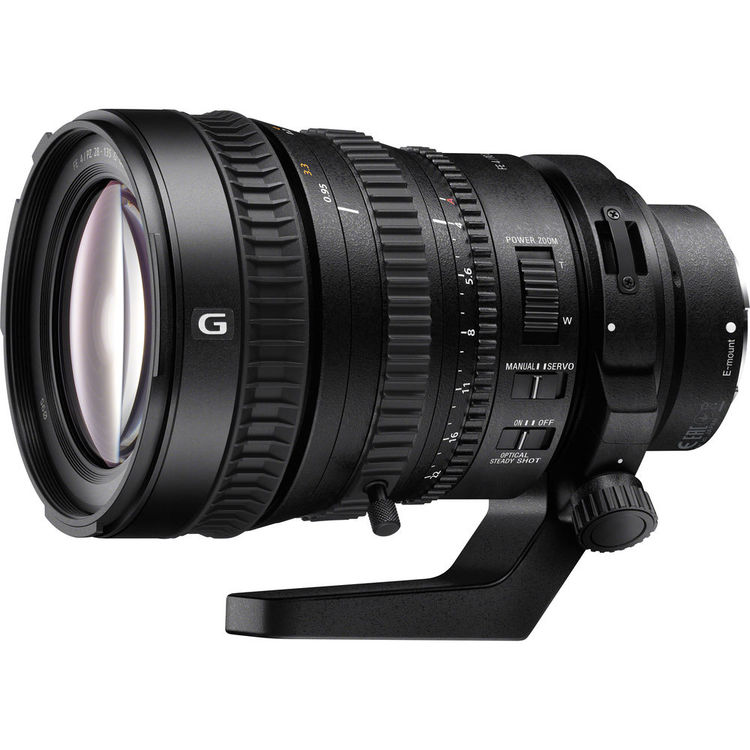 PRODUCT HIGHLIGHTS fro the Sony FE PZ 28-135mm f/4 G OSS
E-Mount Lens/Full-Frame Format
Aperture Range: f/4 to f/22
Five Aspherical & Three ED Elements
Smooth Motion Optics Support 4K Video
No Focus Shift or Lens Breathing
Power Zoom with Super Sonic Wave Motor
Linear Autofocus Motor; Internal Focus
Optical SteadyShot Image Stabilization
Control Rings for Iris, Focus, and Zoom
Removable, Rotating Tripod Collar
Since this is a rumored lens I don't want to get to excited but it looks really great. I have a feeling it will be focus by wire and I hope it won't be but very doubtful. The big brother FE PZ 28-135mm F4 G is and reviews haven't been very good. Let's see what happens.
Are you interested in this lens? Does f4 bother you? Leave a comment below!
This could drop on Friday September 9th.
APS-C 18-110 f4
Optical Steady Shot
Power Zoom
Manual and Power Servo Zoom
E-Mount
27mm-165mm full frame equivalent
Check out Sony Alpha Rumors for more info when available.
Please signup for my newsletter! Follow me on Twitter @eriknaso and Facebook and also check out my Youtube Channel.
Thanks for coming by! Please help support my site by using the links on this page or bookmark these from my favorite retailers, B&H, Adorama, Zacuto, Amazon.com & Think Tank Photo Using the links cost you nothing extra, but it helps offset the cost of running my blog. Thanks again for coming by eriknaso.com!
Filed in: Featured Post • FS7 • Lens Talk • Lenses • Sony
Tagged with: a7RII • APS-C • E Mount • FS5 • FS7 • Lenses • Sony • Sony 18-110mm • Sony G Lens
I'm a broadcast DP In San Diego. I enjoy sharing what I'm working on and testing new equipment. This blog is also part of giving back. I've learned so much from so many people.