Sony introduces a new high performance 18-110mm Super 35mm / APS-C cinema lens for the s35 or APS-C format that's designed to work best with s35 cameras like the FS7 and FS5  and hybrids swell like the a6300 since but, is it worth the hefty price tag of $3,500? I'm not sure but it does look good and I would have to try it out to see. It's really priced a lot higher than I expected. The performance in the video shows very little breathing and good par-focal performances as well. The price is high but having a true video zoom lens is a huge advantage as opposed to a stills lens for video. I'm looking forward to trying the 18-110mm Super 35mm/APS-C lens out or maybe I'm more worried about doing so because it does tick a lot of boxes for me and I think I will want one.
A first for Sony α lenses, a 0.8mm pitch focus gear is built right onto the ring, providing direct compatibility with standard focusing accessories.
The lens is focus by wire. I don't like the feature on most Sony lenses but if they can get the lens to repeat focus marks then it could work but thats a big if and needs to be tested.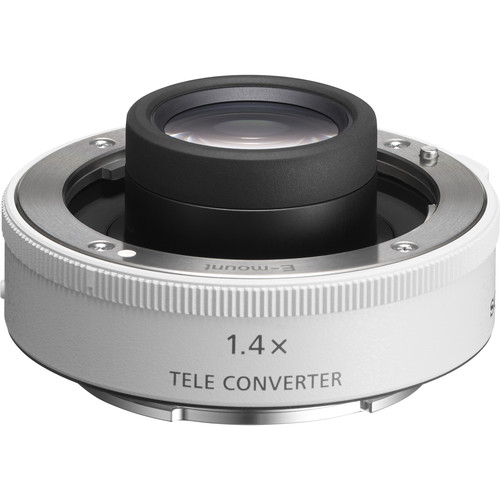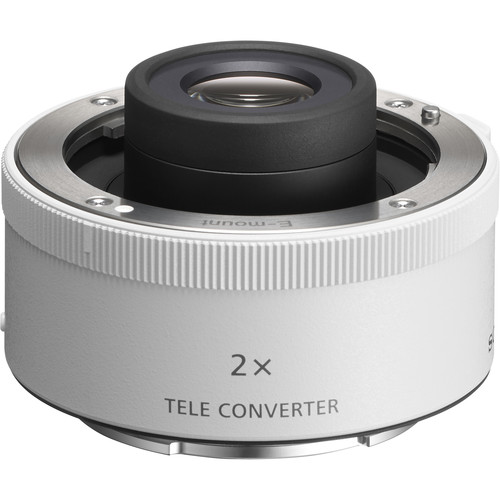 Sony also has Sony's new 1.4x and 2.0x E-mount teleconverters that will also work with the 18-110mm Super 35mm lens.
As I mentioned earlier the price seems high and the market is getting full of cine zoom lenses this year so it will be interesting to see if Sony sticks with the $3500 price range it has stated.
No Ramping.
The lens is Parfocal
No Breathing
No Axial shift
Minimum Object Distance:
Tele end (110mm) = 2.9' (0.9m)
Wide end (18mm) = 1.3' (0.4m)
Filter diameter: 95mm
64 to 11 degrees horizontal angle of view
Silent operation, selectable: Servo (reversible, zoom ring rotation direction) or Mechanical Zoom.
Discrete Iris, Zoom and Focus rings with markings on the barrel.  The focus barrel has a rubberized manual focus ring and a Cine-Style Mod .8 gear for use with follow focus or external motor drive.
Selectable Auto / Manual Focus and Optical SteadyShot (Image stabilizer)
Lens metadata transfer to the camera for display in the EVF and real-time recording onto the file (Sony formats only).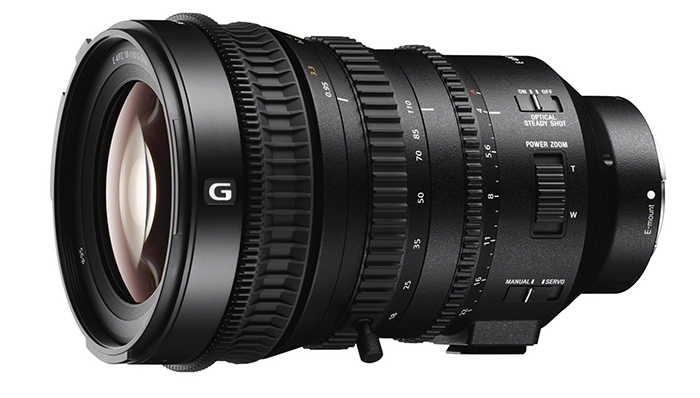 Presser From Sony SAN DIEGO, Sept. 9, 2016  

Offering moviemakers a powerful new creative tool, Sony has developed an advanced Super 35mm / APS-C format power zoom lens that starts at 18mm wide angle and extends to 110mm at the telephoto end (27mm – 165mm equiv. in 35mm format. The new lens has a 6.1x high zoom ratio, even with inner focus, and maintains a constant F4 maximum aperture throughout its zoom range for beautiful depth of field effects and stable exposure control.

An ideal companion to a wide range of α cameras, from the PXW-FS7 professional camcorder to interchangeable-lens cameras such as α7 series and α6300, this G Lens delivers image quality that will satisfy even the most demanding of professional users. It consists of 18 elements in 15 groups, including 6 aspherical elements and 3 ED (Extra-low Dispersion) glass elements and features a 7 blade circular aperture design. This highly intricate design delivers extremely high resolution image quality and is particularly suited to professional 4K movie shooting.

The E PZ 18-110mm F4 G OSS is only the second lens to benefit from Sony's Smooth Motion Optics (SMO) design and construction, which has been developed to eliminate unwanted image shifts while making adjustments during movie shooting. SMO addresses three particular aspects of lens operation that can have a significant impact on movie quality: Focus Breathing, where shifts in angle of view during focusing are minimized by an internal focus mechanism; focus shift, where small shifts in focus that can occur during zooming are eliminated by precise focus tracking adjustment, and Axial shift, where axial image shifts during zooming are minimized by a constant length design.

The high level of operability and quiet operation of the new lens makes it a compelling proposition for its integration into professional movie production environments. Its three separate rings give control over focus, zoom and aperture, with optimal torque for a satisfyingly responsive, professional feel. Both servo and responsive manual mechanical zoom are fully supported and the zoom ring direction is switchable to match individual user preferences. Additionally, the lens length remains constant during any changes, making it easy to use with matte boxes and other lens accessories. Also, in a first for Sony α lenses, a 0.8mm pitch focus gear is built right onto the ring, providing direct compatibility with standard focusing accessories.

Optimum optical performance and operability is complimented by a dust and moisture-resistant designi, making the lens ideal for location use. Extra versatility is afforded by Optical SteadyShot technology that provides in-lens image stabilization during handheld shooting. The lens also features a compact and lightweight[iv] design making it a truly mobile solution. Additional flexibility is afforded when used with the SEL14TC and SEL20TC teleconverters for 1.4x and 2.0x extension of focal range.

The E PZ 18-110mm F4 G OSS Super 35mm / APS-C power zoom lens for professional movie-makers and photographers will available in North America from November 2016, priced at approximately $3,500 US / $4,500 CA
Please signup for my newsletter! Follow me on Twitter @eriknaso and Facebook and also check out my Youtube Channel.
Thanks for coming by! Please help support my site by using the links on this page or bookmark these from my favorite retailers, B&H, Adorama, Zacuto, Amazon.com & Think Tank Photo Using the links cost you nothing extra, but it helps offset the cost of running my blog. Thanks again for coming by eriknaso.com!
Filed in: 35mm Lens • 4K • a6300 • a7RII • A7s • A7s II • FS5 • FS7 • FS7 • Sony
Tagged with: APS-C • FS5 • FS7 • S35 • Sony • Sony 18-110mm Super 35mm
I'm a broadcast DP In San Diego. I enjoy sharing what I'm working on and testing new equipment. This blog is also part of giving back. I've learned so much from so many people.