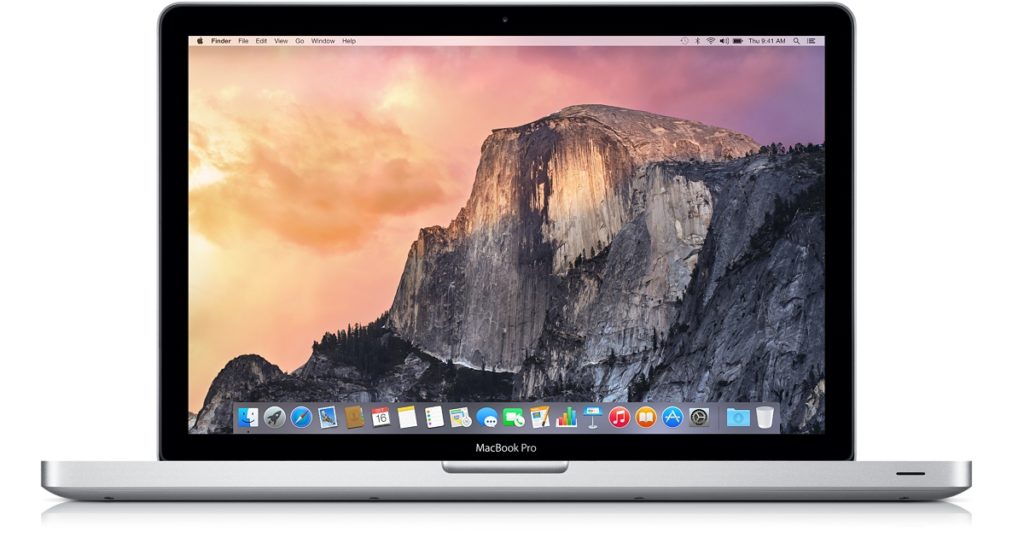 Seems Apple has a thing for the 3.5mm headphone port on more than just the new iPhone 7. Apple is asking people on a Twitter survey if they use the headphone port on their MacBook Pro Retina display.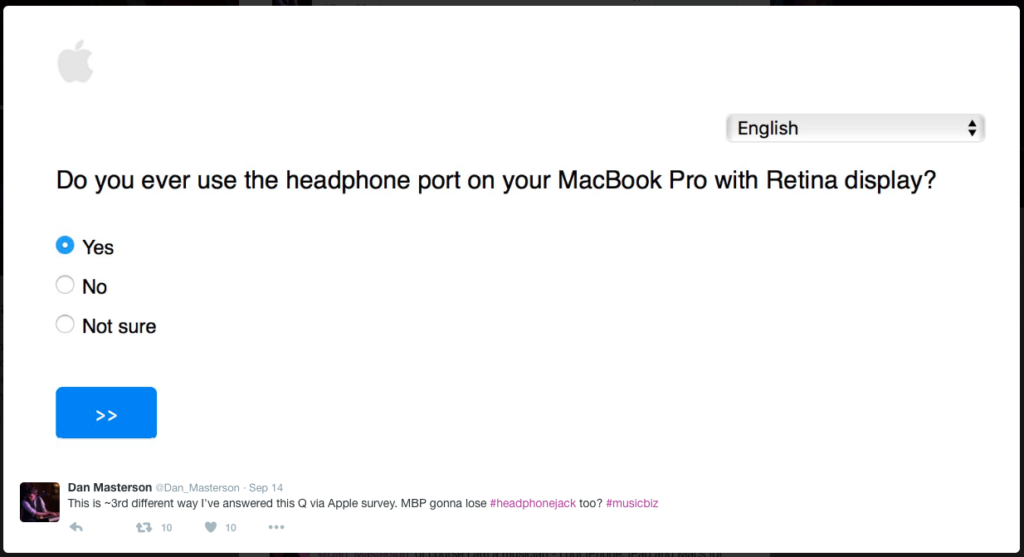 I can understand the iPhone 7 since it's a small device and maybe the space can be used better but on a laptop? Seems strange and again some sort of adapter will be needed to use the port not just for headphones but us video editors like to use the port to send audio to powered speakers as well and edit video on the go. Seems like a well a dumb idea.
I think Apple needs to think about that MacPro trashcan design again more, and how awful it is because that thing is a problem way more than trying to take away a headphone/audio output port. It's been more than 1000 days since an update has come to the MacPro. Thats a long time my friends.
Other reports are showing Apple asking users how often they use the SD card slot, and the ways they upload images from their digital cameras to a Mac. Look out SD card slot you are on the list. LOL!
Rumors suggest Apple will have a redesigned MacBook Pro with an OLED touch panel as early as October and it probably will have a headphone port but don't be surprised if we see it gone sooner than later. How do you feel about not having the headphone port on the MacBook Pro anymore?
via: MacRumors
Please signup for my newsletter! Follow me on Twitter @eriknaso and Facebook and also check out my Youtube Channel.
Thanks for coming by! Please help support my site by using the links on this page or bookmark these from my favorite retailers, B&H, Adorama, Zacuto, Amazon.com & Think Tank Photo Using the links cost you nothing extra, but it helps offset the cost of running my blog. Thanks again for coming by eriknaso.com!
Filed in: Audio • Post Production • Premiere Pro • Production • Video Editing
Tagged with: 3.5mm port • Apple • Headphones • MacBook • MacBook Pro
I'm a broadcast DP In San Diego. I enjoy sharing what I'm working on and testing new equipment. This blog is also part of giving back. I've learned so much from so many people.