We know now what KARMA is and it looks impressive. A drone that is also a handheld GoPro stabilizer is a great idea and a designing nightmare at the same time. I can understand why it has taken so long to finally release KARMA. It has to be really good at being a drone and that means fairly easy to fly and control the camera. As you know if it crashes well it is game over because these things falling from the sky generally don't survive very well.
The Karma folds up in a nice tight little package making it great for on the go use.
The KARMA battery life is up to 20 minutes.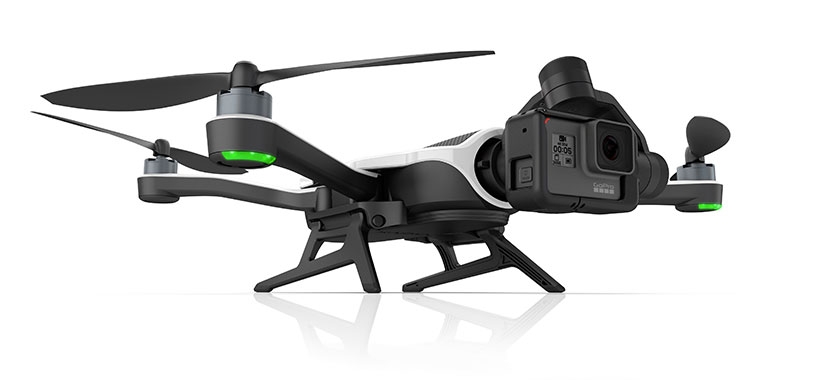 Maximum Speed
35 mph (15 m/s)
Maximum Distance
3280ft (1000m)
Maximum Flight Altitude
14,500ft (4,500m)
Maximum Wind Resistance
22mph (10m/s)
Operating Frequency
2.4GHz
Dimensions (Opened/No Propellers)
Length: 12in (303mm)
Width: 16.2in (411mm)
Height: 4.6in (117mm)
Dimensions (Folded/Transport)
Length: 14.4in (365.2mm)
Width: 8.8in (224.3mm)
Height: 3.5in (89.9mm)
Propeller Length
10in (25.4cm)
Weight
35.5oz (1006g)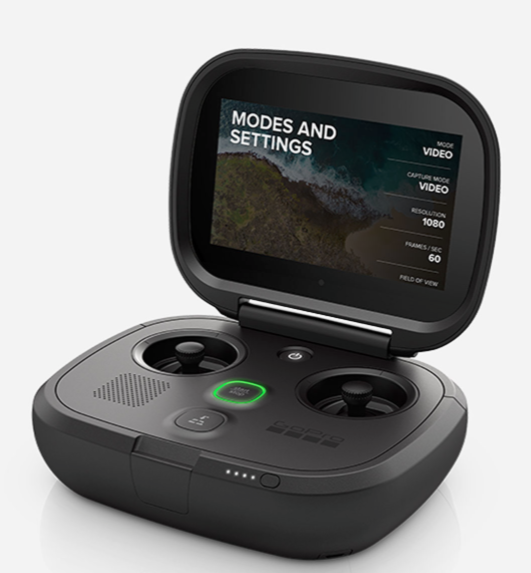 The controller has a built in bright monitor so no need to add an iPad to the cost of the system.
Touch Display
Game Style Design
Smart Controls
Auto Shot Paths
Pre Flight Training
Full Camera Control
As a handheld stabilizer? I think this is going to be great.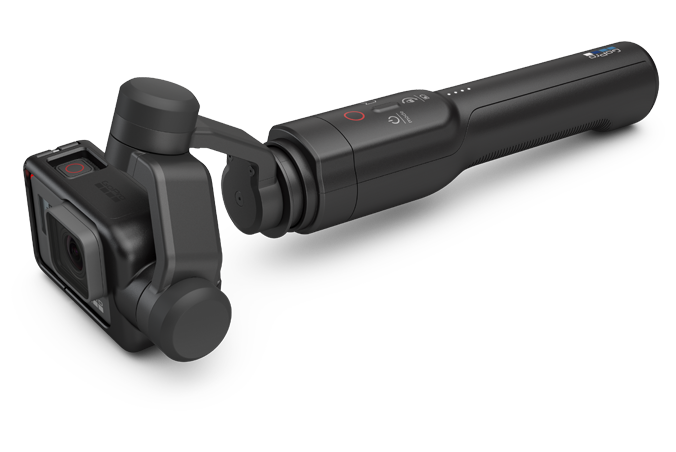 Built in camera controls
Karma Stabilizer
Karma Grip
Body + Gear Mountable
Karma will be available October 23rd. & will cost $799 alone, $1,099 with a Hero 5, or $999 with a Hero 5 Session.
Good news for Hero 4 black and silver owners it is compatible with Karma.
GoPro Hero5 Black
Nice to not need a case anymore.
No case needed. Waterproof to 33ft (10M)
Voice Command
Image Stabilization
Touch Screen
WiFi + Bluetooth
Advanced Wind Noise Reduction
$399
Hero5 Touchscreen
Please signup for my newsletter! Follow me on Twitter @eriknaso and Facebook and also check out my Youtube Channel.
Thanks for coming by! Please help support my site by using the links on this page or bookmark these from my favorite retailers, B&H, Adorama, Zacuto, Amazon.com & Think Tank Photo Using the links cost you nothing extra, but it helps offset the cost of running my blog. Thanks again for coming by eriknaso.com!
Filed in: 4K • Featured Post
Tagged with: Drone • GoPro • Hero 4 • Hero5 • Karma
I'm a broadcast DP In San Diego. I enjoy sharing what I'm working on and testing new equipment. This blog is also part of giving back. I've learned so much from so many people.