I love my Macs, but the love seems to be a one way relationship these days. I have a MacBook Pro Retina 15″ that still works very well for editing basic stuff. No 4K since the GPU stinks but it can edit HD fine. Now my workstation is a early 2009 Mac Pro that I upgraded pretty heavily with 12-Core 3.46GHZ Xeon and faster RAM. Check out my build if you want to know more on the CPU upgrade.
Since then I've done even more. Added a SSD boot drive. Put in USB3.0 card. Installed a Mac flashed Titan X, and this weekend will install a Sonnet Tempo SSD Pro Plus 6Gb/s SATA PCIe 2.0 Card for Dual SSD's with two Samsung 850 PRO 1TB SSD's in a RAID 0 for my Media Drive and archive on an external RAID 5.
My Mac Pro is every bit as good as the current trashcan but I don't have Thunderbolt and that sucks!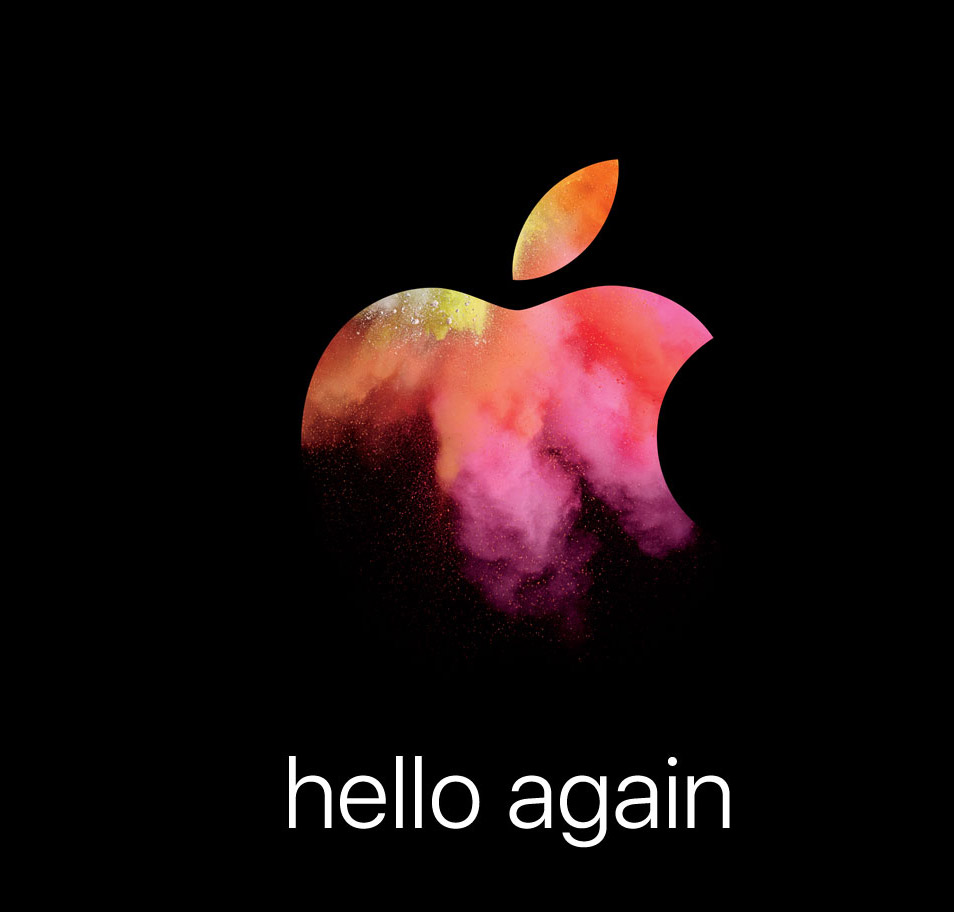 So Apple has an "Event" scheduled for October 27th. and the invite to the media says "hello again" Interesting if you like to read into things. I just so happen to do this from time to time 😀
What this could mean is a possible introduction of an all new computer. Maybe a new……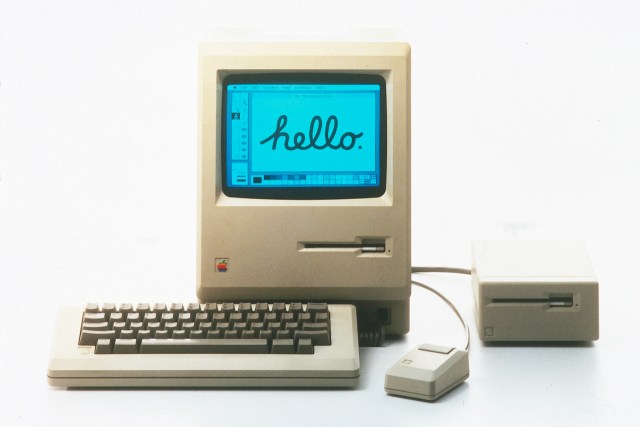 Haha. Well not this 1984 Macintosh, but a new Mac Pro! See the writing on the screen? I'm not taking trashcan either. This would be awesome if it happened! Will it? I'm thinking it very well could. The 2013 redesigned Mac Pro has had issues and it really hasn't been embraced very well in the professional world. I personally couldn't justify getting one at the time of release, and then as time went on…. Three years later. No updates. Same price. Now I'm out for sure.
So if you want to read into what "hello again" could mean? I think it's a former idea that is coming back. As to what that is? Well. We will find out October 27th. If no upgradable Mac Pro's are introduced I have my eye on a Asus X99 Deluxe II.
Please signup for my newsletter! Follow me on Twitter @eriknaso and Facebook and also check out my Youtube Channel.
Thanks for coming by! Please help support my site by using the links on this page or bookmark these from my favorite retailers, B&H, Adorama, Zacuto, Amazon.com & Think Tank Photo Using the links cost you nothing extra, but it helps offset the cost of running my blog. Thanks again for coming by eriknaso.com!
Filed in: Featured Post • Post Production
Tagged with: Apple • Mac Pro • NLE • Video Editing
I'm a broadcast DP In San Diego. I enjoy sharing what I'm working on and testing new equipment. This blog is also part of giving back. I've learned so much from so many people.