PANASONIC GH5 HIGHLIGHTS
20.3MP Digital Live MOS Sensor without low pass filter
Unlimited 4K 60/50p internal recording
4:2;2 10 BIT INTERNAL recording- 4:2:0 4K 60p internal to SD card
No CROP IN 4K
400Mbps All Intra 10-bit 4:2:2 (possible payed upgrade)
UHD 4K 10-bit 4:2:2 internal recording at 24, 25 and 30 fps. up to 400Mbps in ALL-Intra recorded internally at the same time being outputted via HDMI in 10-bit
180 Frames Per Second in Full HD
5-Axis Sensor Stabilization; Dual I.S. 2
Advanced DFD AF for moving subjects
6K PHOTO extract from 30 fps video
Weather Sealed – splashproof & rustproof with freezeproof down to -10 degrees
Dual UHS-II SD Slots
Bluetooth and WiFi
Optional XLR Adapter DMW-XLR1 $400
Optional Grip $350
Large high-speed OLED display features 3,680K-dot high resolution and 100% field of view & 0.76x magnification
Touch control system, the 3.2-inch free-angle rear screen in 3:2 aspect with 1,620K-dot high resolution achieves approximately 100% field of view.
Same batteries as the GH4. BLF19
Camera settings can be backed up to SD card or phone. NICE!
FULL SIZED HDMI and USB-C 3.1 inputs
World Camera
GH5 Body $1995.99 Now available for pre-ordered with shipping in late March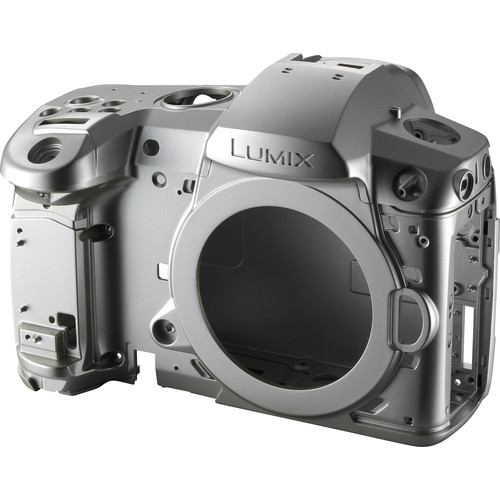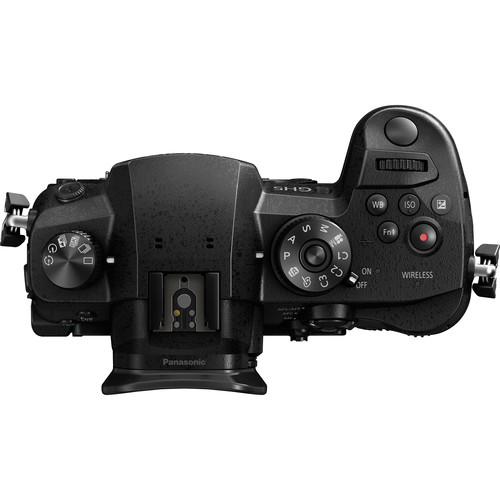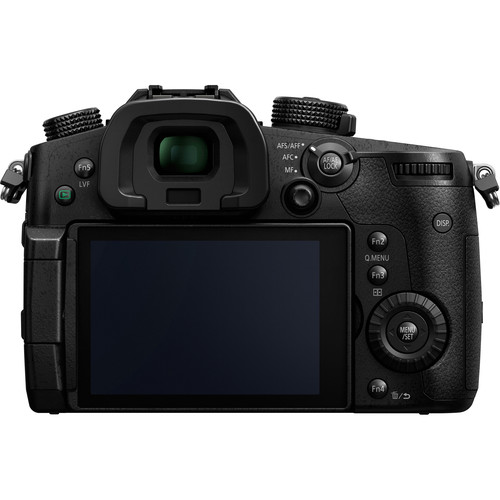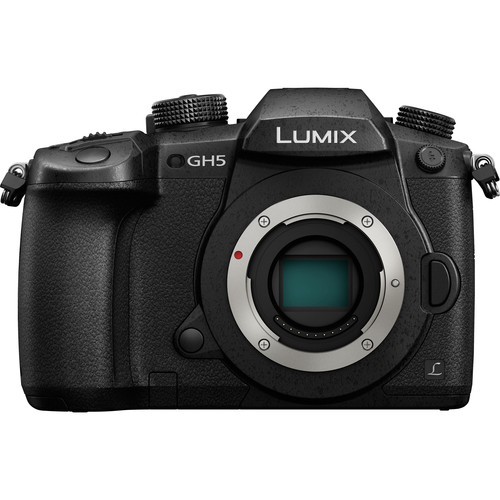 Full HD 4:2:2 10bit video recording capability (scheduled for April 2017)
400Mbps 4:2:2 10bit All-Intra video recording in 4K 30p/25p/24p
Full HD, high resolution video recording in Anamorphic mode
Hybrid Log Gamma in Photo Style mode which enables popular 4K HDR video recording and USB tethering (all scheduled for second half of 2017).
Looks like a pretty nice upgrade for sure as far as features go. I love the 5 axis IBIS. This makes it a very powerful option for using cine lenses or any lens without IS built in for video. The addition of the DMW-XLR1 will make getting pro audio into the GH5 a much easier experience compared to the YAGH that I absolutely struggled using. More on the adapter below. The GH5 can record UHD 4K 10-bit 4:2:2 internaly at 24, 25 & 30 fps. at up to 400Mbps in ALL-Intra internally while at the same time being able to outputted via HDMI in 10-bit is fantastic! this feature doesn't exist in many cameras.
A little bad news is it looks like the HD and 4K 4:2:2 10bit & 400 Mbps internal options could be a paid upgrade. I don't like it, but it all depends on the pricing. I expect it to be a fairly pricey one since no other camera offers such a high quality internal recoding option making the GH5 a very advanced hybrid camera with pro video camera recording options plus you can keep a bulky external record in the bag. Very tempting if the price is right. Even better if it's an update and not a paid upgrade.
Functional UPGRADES such as Full-HD 4:2:2 10-bit video recording capability (in Aprill 2017), 400-Mbps 4:2:2 10-bit All-Intra video recording in 4K 30p/25p/24p and 200-Mbps All-Intra Full-HD (in the second half of 2017) are scheduled.
Panasonic is keeping with the optional V-Log L upgrade option ($97.99) for the GH5. If you purchased V Log L for the GH4 unfortunately you can't use it for the GH5. The license is attached to the cameras serial number. If you have The YAGH and was thinking about using it it is't compatible with the new GH5.
A fully kitted out GH5 with upgrades and hardware could get to $3.5K very easily.
Coming soon is 6K anamorphic mode. This is crazy! The anamorphic image will be 4:3 squeezed so you would de-squeeze it in post. How this will be recorded hasn't been reveled yet so stay tuned. Shooting anamorphic is tough without a monitor so consider this if it's  an important feature to you.
Okay i'm going there! The one big issue I have with the GH4 and probably the GH5 as well is the noise level at ISO's over 800. It's not good. My main reason for not liking it is the noise is ugly with RGB dancing around the image. I much prefer the look of Canon and Sony noise that has a more film like grain with very little if any color noise. This will hopefully be improved on and would make a huge difference in the camera for me. Cleaning the more filmic noise is also easier if it has less color in it. Try running denoise software on a 30 minute show. Woof! The GH5 does have a new Venus 10 engine that has a 1.6 times faster readout. this will reduce rolling shutter. Panasonic also removed the low pass filter. The new chip analyzes the image 9 times more than the GH4 does for detail and resolution. Since it samples more information in theory it should yeild a cleaner image. The Venus 10 chip also handles noise reduction differently and how it detects detail so if no detail exist the camera won't add noise to bring it up. Effectively reducing overall noise to bring the image up. Interesting stuff!
Unfortunately the GH5 still uses Contrast Detection with 225 points. The much better phase detection would have brought more advanced AF to video as well as stills. Panasonic claims the new DFD advanced AF is much improved for both video and stills and is very capable of tracking moving subjects. It will be interesting to see how well it works but I.m not expecting Canon like Dual Pixel AF from the GH5.
Panasonic DMW-XLR1 XLR Microphone Adapter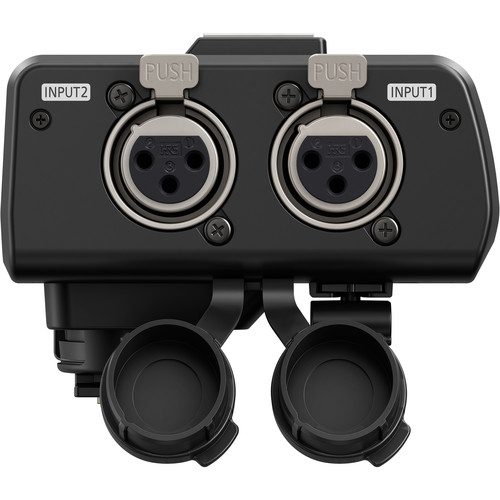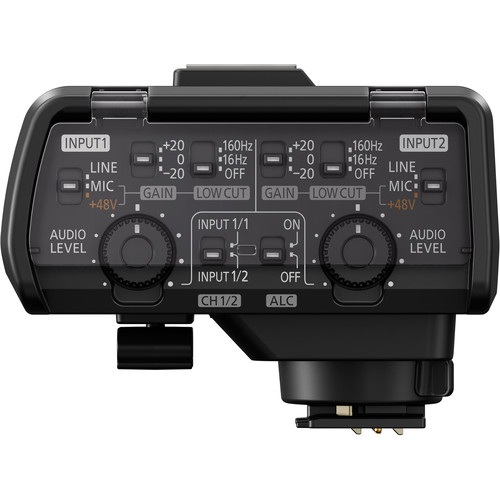 PRODUCT HIGHLIGHTS
Connects to GH5 through Hot Shoe
Provides Two XLR Audio Inputs
Control Panel with Clear Cover
Physical Switches & Dials
Recording at up to 96 kHz & 24-Bit
Cable Clamp for Wire Management
Additional Shoe Mount on Top of Unit
Powered by Camera
The  DMW-XLR1 connects to the camera directly through the hot shoe and provides two XLR inputs for using professional microphones. It also features a control panel with a clear cover that sports numerous physical dials and controls for changing the levels, gain, and low cut filter of each input individually. Also, it supports high-resolution recording formats up to 96 kHz and 24-bit. A cable clamp is present as well for cable management and a shoe mount on the top of the unit can support additional accessories. Additionally, it receives power directly from the camera.
Here is an impressive sample of 60p shot by GH5 Ambassador Griffin Hammond. Looks really nice on my MacBook Pro Retina display.
PANASONIC PRESS RELEASE Jan 4, 2017
Panasonic is proud to introduce the new LUMIX GH5 that features world's first* 4K 60p / 50p ultra high-definition, smooth, video recording fwithout a time limit and 4:2:2 10-bit** 4K 30p / 25p internal video recording as well as outputting.
The new 20.3-megapixel Digital Live MOS Sensor without low-pass filter combines with the new Venus Engine to achieve highest-ever picture quality and 5-axis Dual I.S. 2*** boasts even more effective suppression against blurring.
The newly added 6K PHOTO**** makes it possible to capture unmissable moments at 30 fps by extracting the frame with the best timing out of the 6K burst file (in 4:3 or 3:2 aspect) to save as an approx. 18-megapixel equivalent high-resolution photo. 4K PHOTO is also upgraded enabling 60-fps high-speed capture in approx. 8-megapixel equivalent resolution.
The LUMIX GH5 includes Bluetooth 4.2 (called BLE: Bluetooth Low Energy) and Wi-Fi® 5GHz***** (IEEE802.11ac) / 2.4GHz (IEEE 802.11b/g/n) connectivity. It is composed of a magnesium alloy full die-cast front / rear frame and is not only splashproof and dustproof but also freezeproof down to -10 degrees. A double SD Memory Card slot is equipped.
Moreover, functional upgrades such as Full-HD 4:2:2 10-bit video recording capability (in Aprill 2017), 400-Mbps 4:2:2 10-bit All-Intra video recording in 4K 30p/25p/24p and 200-Mbps All-Intra Full-HD (in the second half of 2017) are scheduled.
*4K 60p/50p (for a Digital Single Lens Mirrorless Camera), 4:2:2 10-bit (for a digital interchangeable lens camera) as of 4 January, 2017
**4:2:0 8-bit in 4K60p/50p recording on an SD Memory Card.
*** 5-Axis Dual I.S.2 can be used with the lens H-FS12060 and H-FS14140 (requires firmware updated) as of January 4, 2017. The firmware for the use of 5-Axis Dual I.S.2 with H-RS100400 will also be released in February 2017. Newly introducing lens: H-ES12060, H-HSA12035, H-HSA35100, H-FSA45200 and H-FSA100300 are all compatible with 5-Axis Dual I.S.2.
**** '6K PHOTO' is a high speed burst shooting function that cuts a still image out of a 4:3 or 3:2 video footage with approx.18-megapixel (approx. 6000 x 3000 effective pixel count) that the 6K image manages.
*****Not available in some sales area.
Thats it for now as more videos are released with samples i'll update this post. So with all the news on the GH5 how do you feel about the features? I think it's a impressive and bold move by Panasonic and hope to see better codecs and bitrates introduced in other cameras as well. We are seeing some amazing advancements in cameras in the last couple years but don't forget that YOU are in control of your creative vision so take full advantage of these amazing new options we have today.
Please signup for my newsletter! Follow me on Twitter @eriknaso and Facebook and also check out my Youtube Channel.
Thanks for coming by! Please help support my site by using the links on this page or bookmark these from my favorite retailers, B&H, Adorama, Zacuto, Amazon.com & Think Tank Photo Using the links cost you nothing extra, but it helps offset the cost of running my blog. Thanks again for coming by eriknaso.com!
Interested in buying a new camera? Well I have a course on Lynda.com that you should watch that will help you pick the right one for the job
Check out the teaser video below!
Filed in: 4K • Featured Post • Micro Four Thirds • Mirrorless • New Release • Panasonic
Tagged with: GH5 • Panasonic GH5
I'm a broadcast DP In San Diego. I enjoy sharing what I'm working on and testing new equipment. This blog is also part of giving back. I've learned so much from so many people.