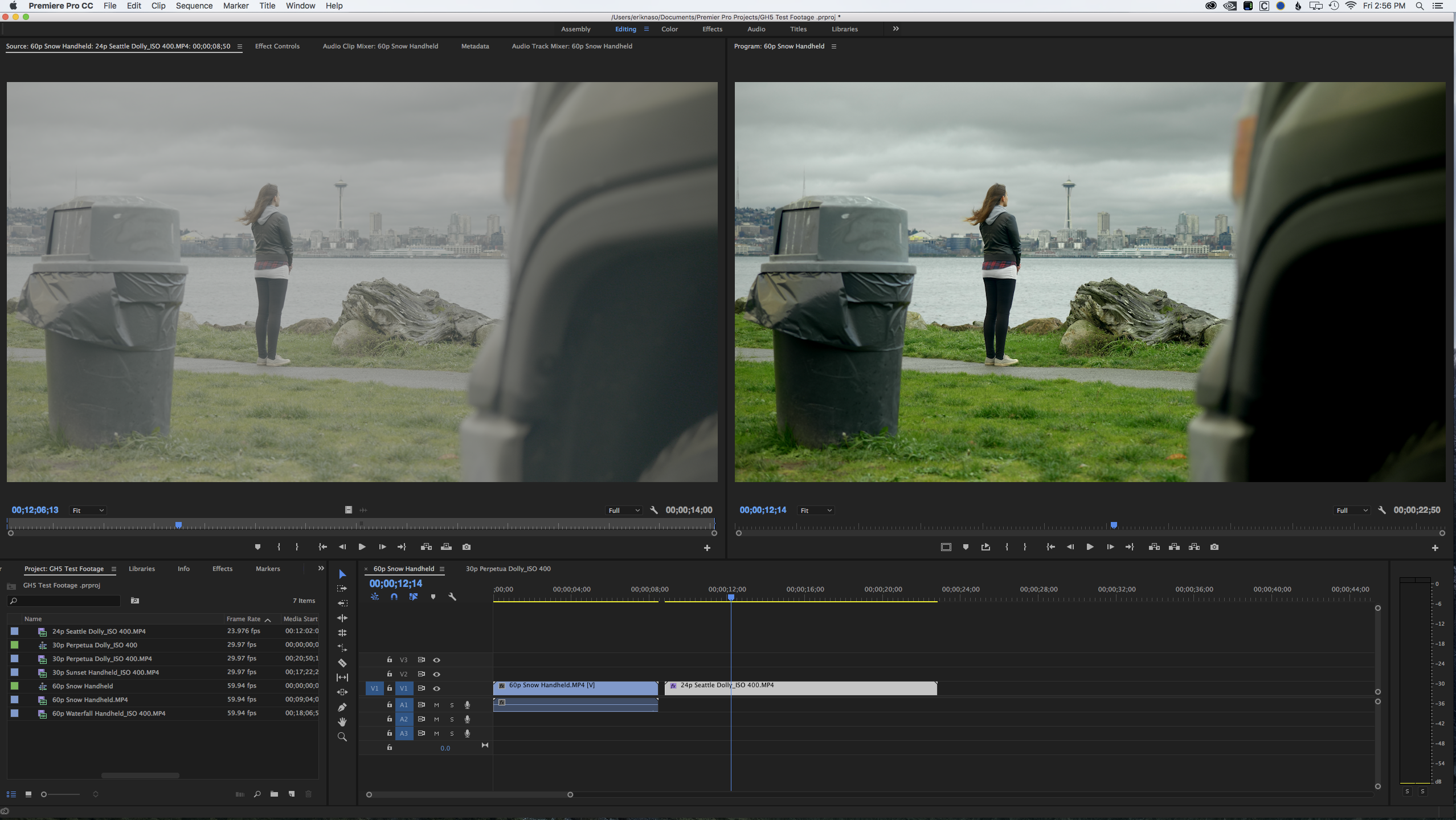 Luke Neumann from Neumann films was kind enough to offer some clips from his shoot with the GH5. I like the look of the images he captured. Nice and clean. All the shots are ISO 400 and V Log L. I have assume the base ISO for V Log L is 400 since the shots are all outside in pretty bight conditions. I would have liked to play and see some ISO 800 and 1600, but hey we got this at least right?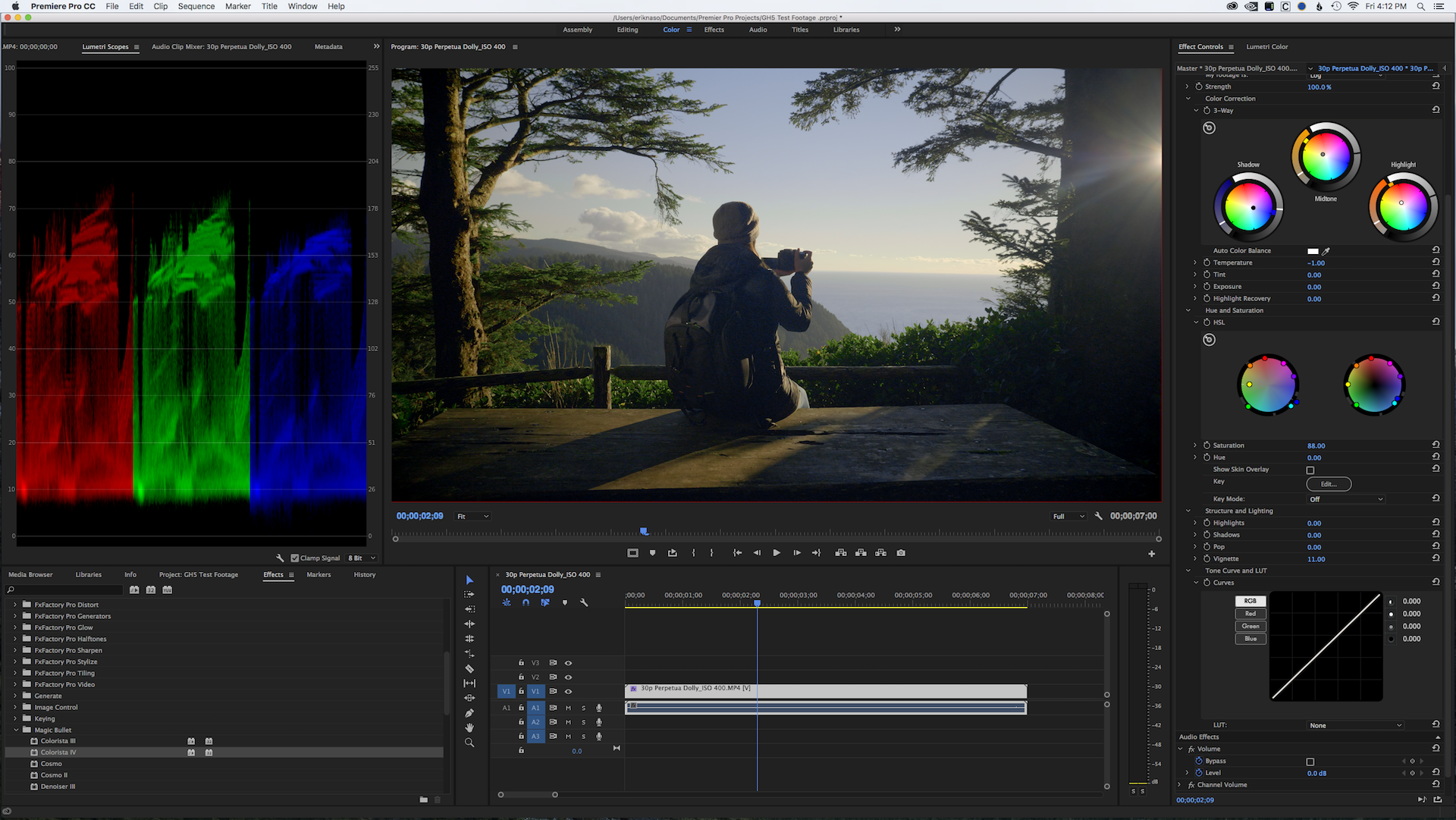 I used Red Giant Colorista IV to grade a few shots without a LUT and got great results.
Here is the video he shot with the GH5. If you want to download a few clips click HERE The 5 clips are all 3840 x 2160.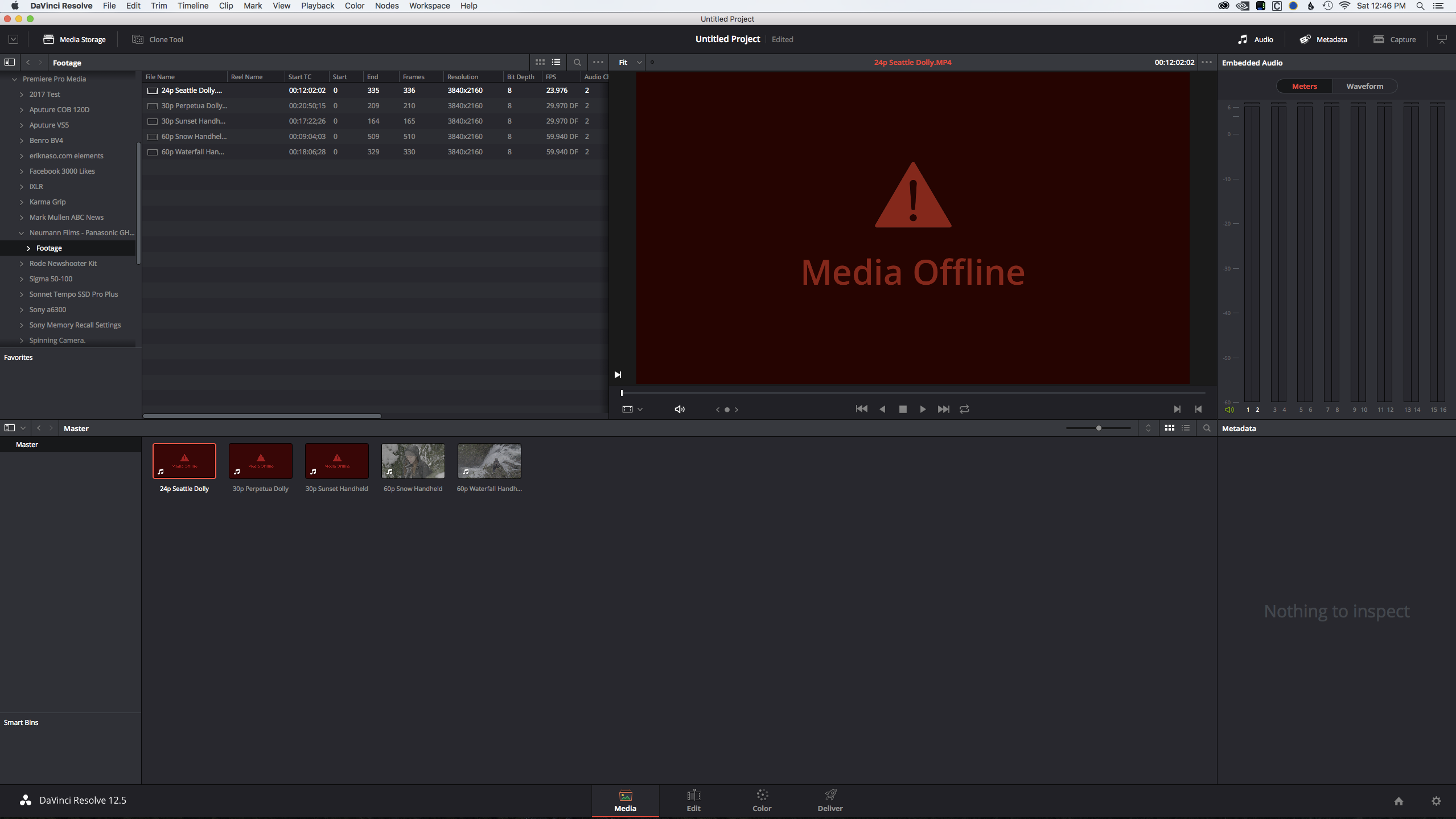 A little heads up. The clips playback and edit fine in Premiere Pro CC but 3 of them in DaVinci Resolve won't load and shows up as offline. I believe the issue is the codec is incomplete out to the camera being a preproduction copy. This will surely get sorted out in the final production model. Until then use Premiere Pro to play with the footage.
Here is the piece he shot for Panasonic. Very nice indeed!
Have fun and please leave a comment with what you think after you played around with it.
Please signup for my newsletter! Follow me on Twitter @eriknaso and Facebook and also check out my Youtube Channel.
Thanks for coming by! Please help support my site by using the links on this page or bookmark these from my favorite retailers, B&H, Adorama, Zacuto, Amazon.com & Think Tank Photo Using the links cost you nothing extra, but it helps offset the cost of running my blog. Thanks again for coming by eriknaso.com!
Filed in: 4K • Featured Post • Micro Four Thirds • Post Production • Premiere Pro
Tagged with: Colorista IV • GH5 • Lumix • Red Giant
I'm a broadcast DP In San Diego. I enjoy sharing what I'm working on and testing new equipment. This blog is also part of giving back. I've learned so much from so many people.