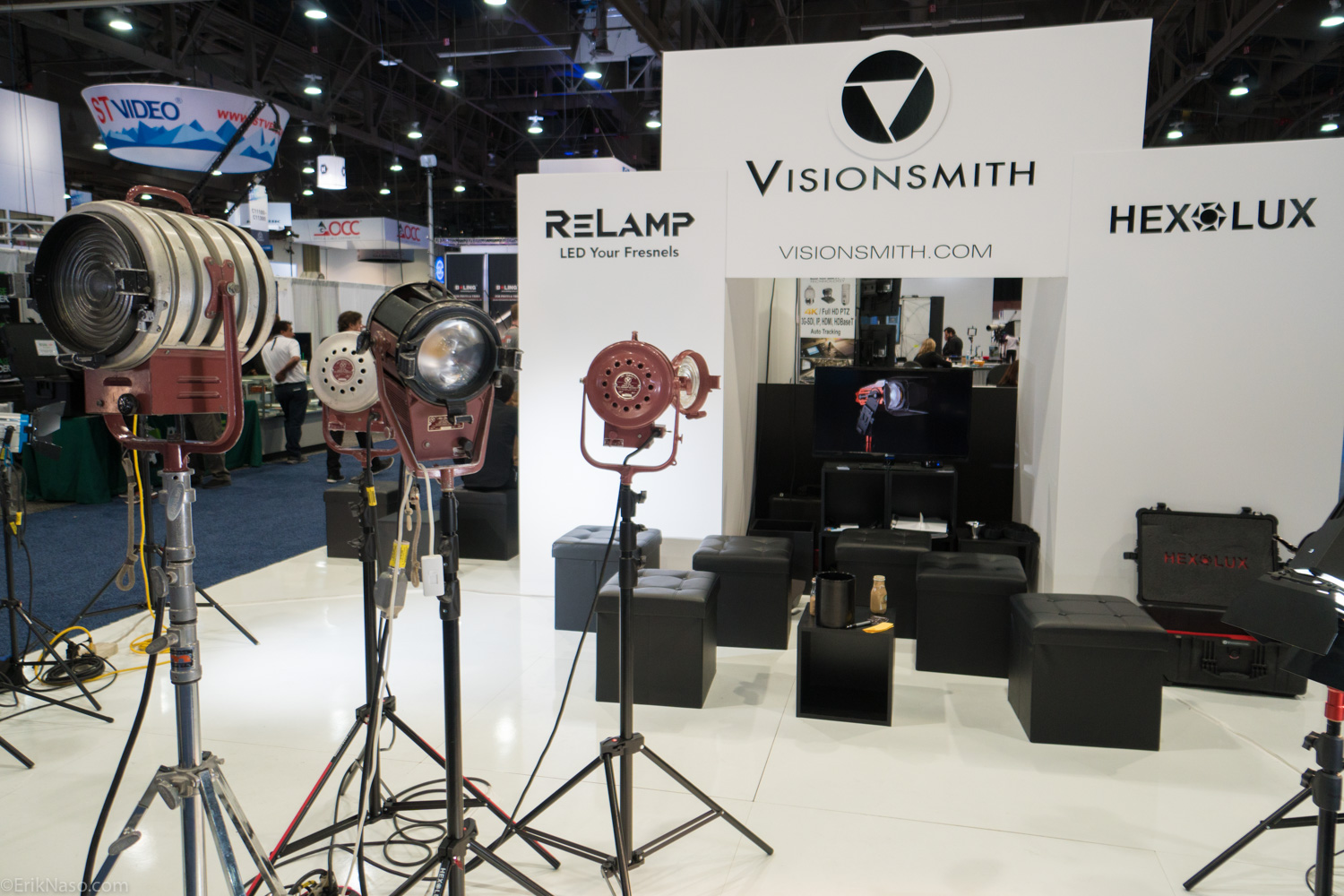 At NAB 2016 I saw these LED relamp products by VisionSmith and was blown away! The idea of putting a daylight 5300K LED replacement bulb that simply drops into my ARRI 650 was exciting. Well today is my lucky day!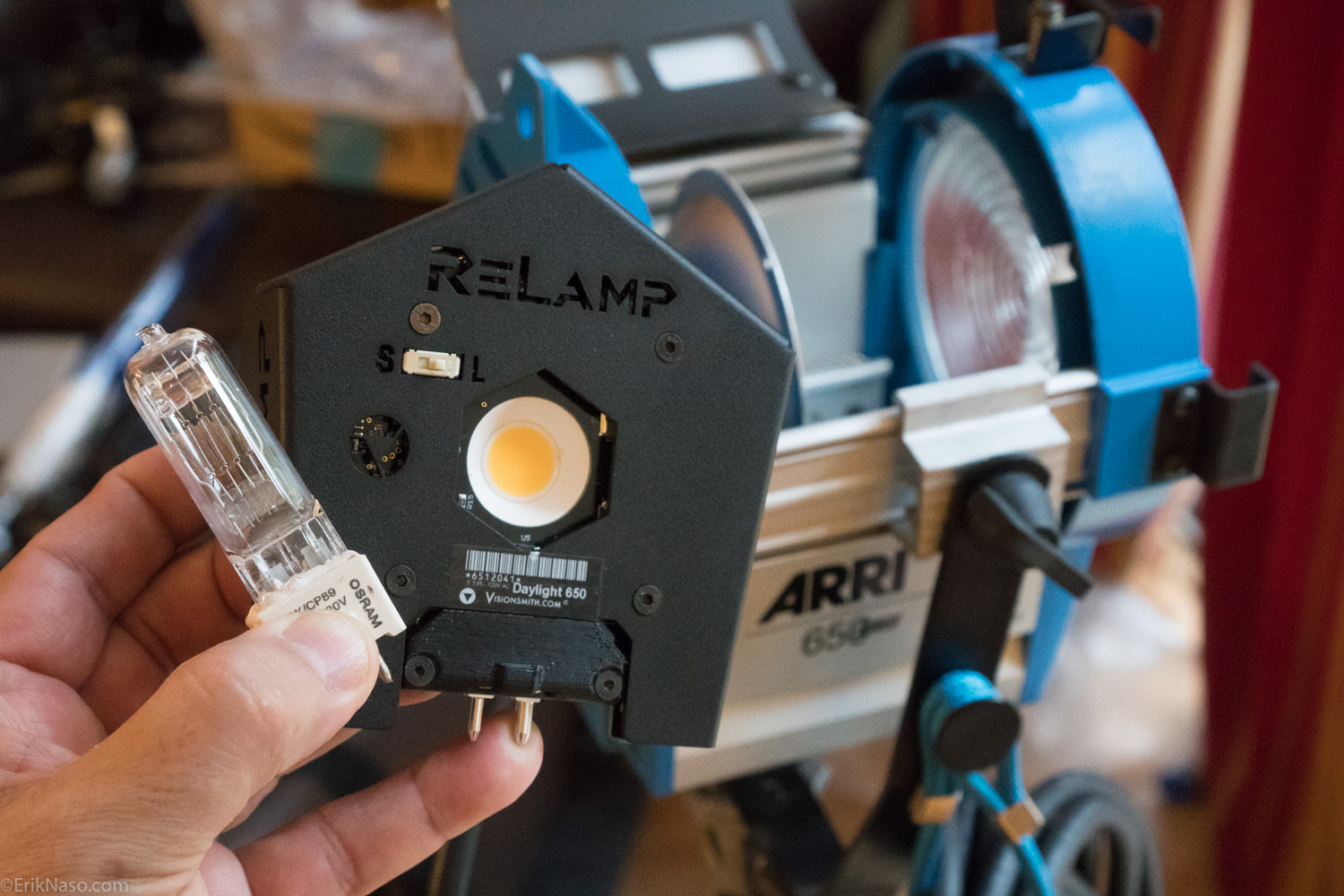 I have the VisionSmith Arri 650 ReLamp in for review and while this isn't the full review I wanted to wet your appetite a little. This is the new improved model just released. VisionSmith has updated them since NAB doing some fine tuning on the lamps so they work better.
While advertised as a 10 second upgrade it was a little more complicated than that. Maybe this was the case with the older model. Lets upgrade my Arri 650!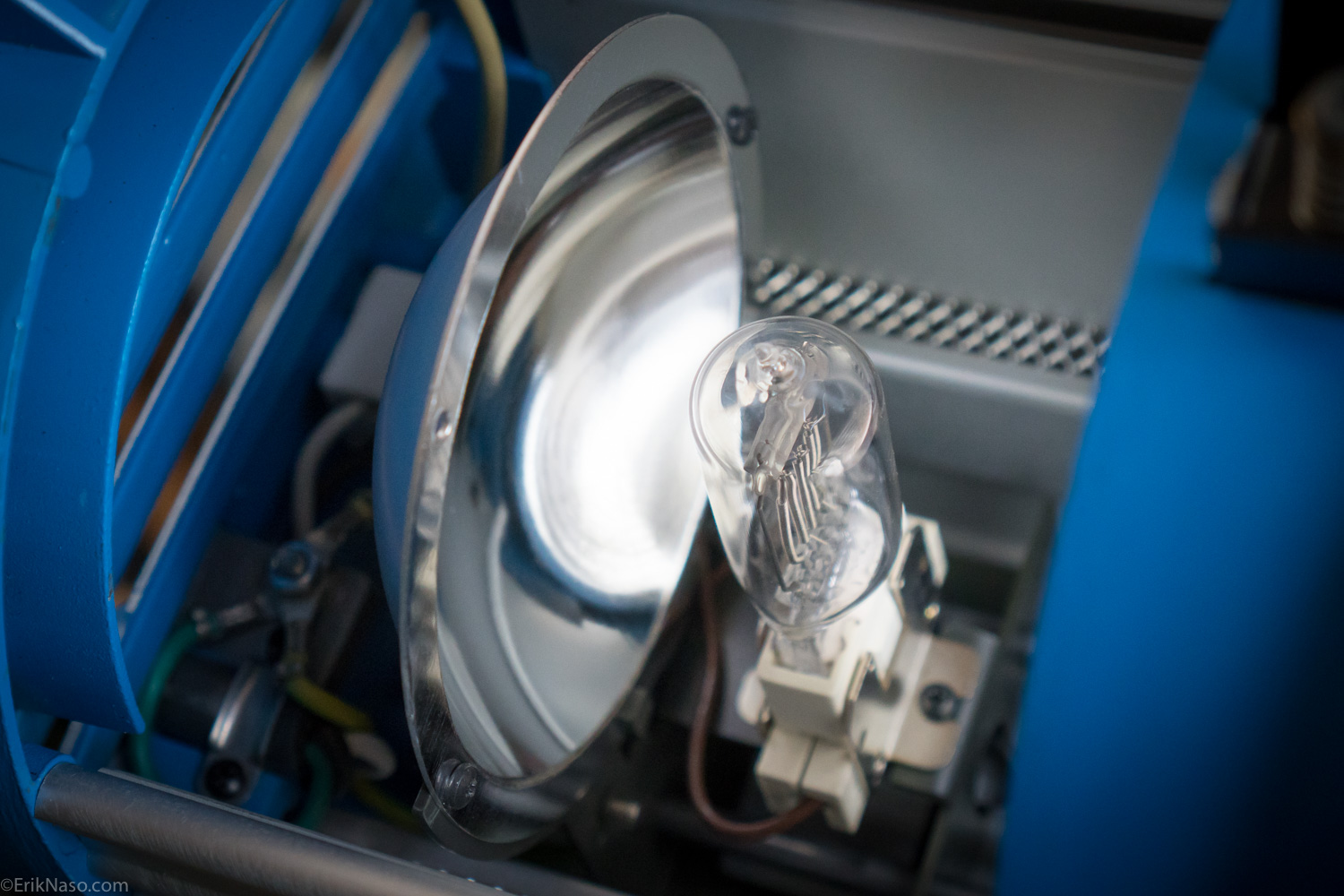 In order to get the ReLamp installed I had to find a way to remove the reflector. I needed to figure out a way to get it out or should I say the easiest. It's only held in by two screws and I don't have a short enough screw driver to fit inside the fixture. I decided to try a angled screwdriver, but I didn't have the right size to use. Being impatient and not wanting to take a trip to the hardware store I decided to try another way or should I say a more complicated one 😀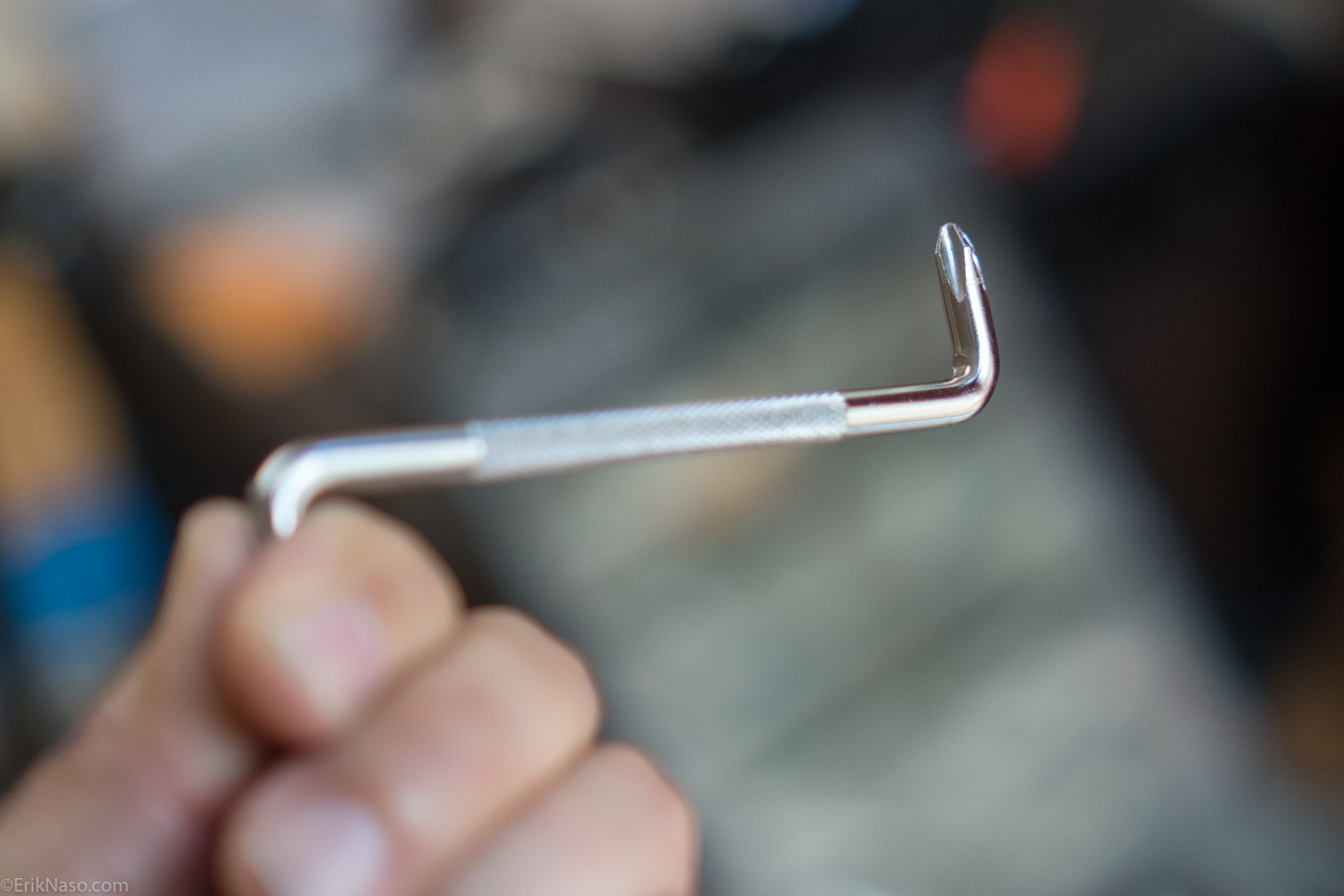 You have to remove reflector. The lamp has a fan attached to the back and the reflector is in the way. Since the VisionSmith ReLamp is front facing the reflector isn't used so out it goes.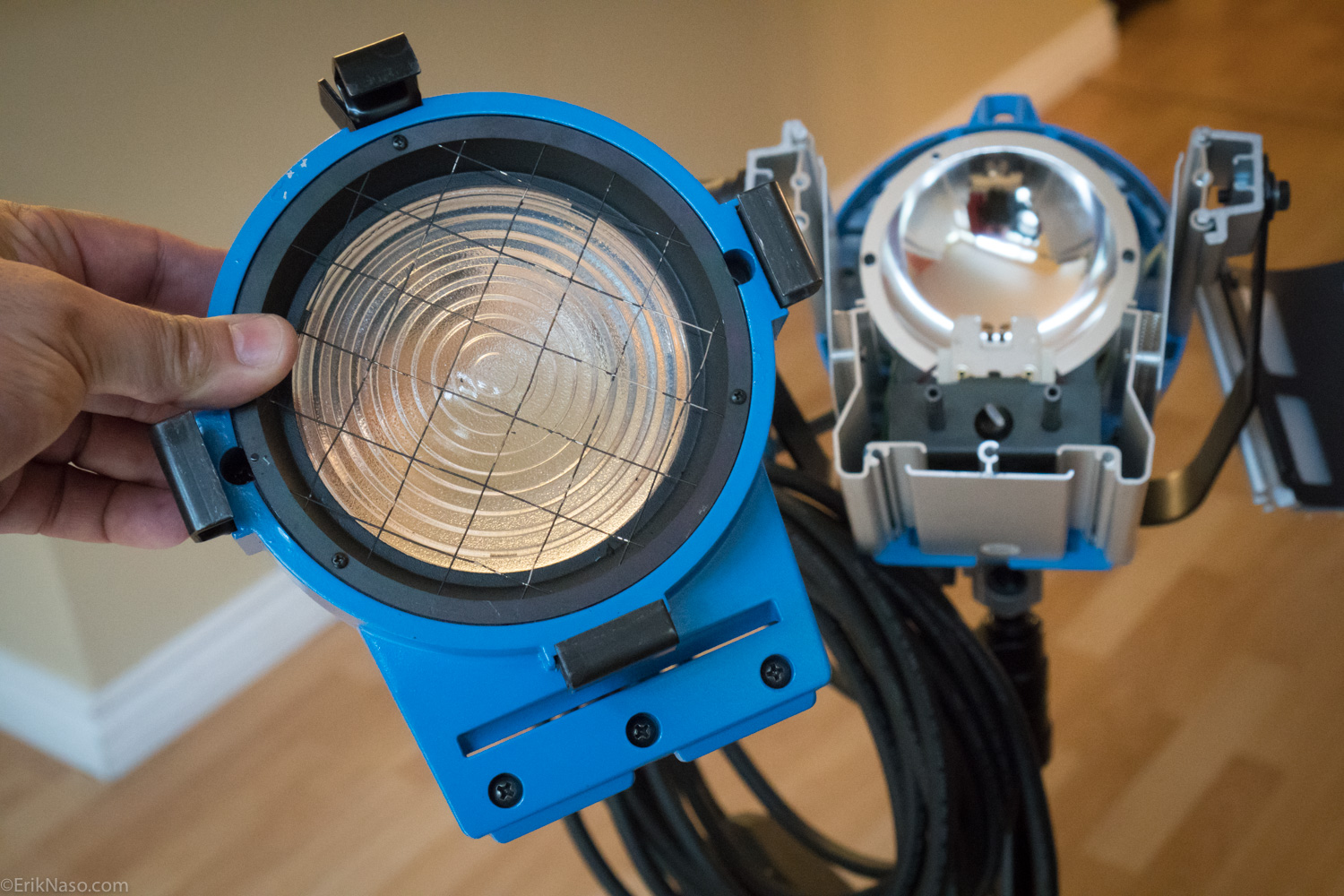 I ended up taking the front off to gain access to the reflector. It was pretty simple. Only 5 screws to remove and whole front comes off.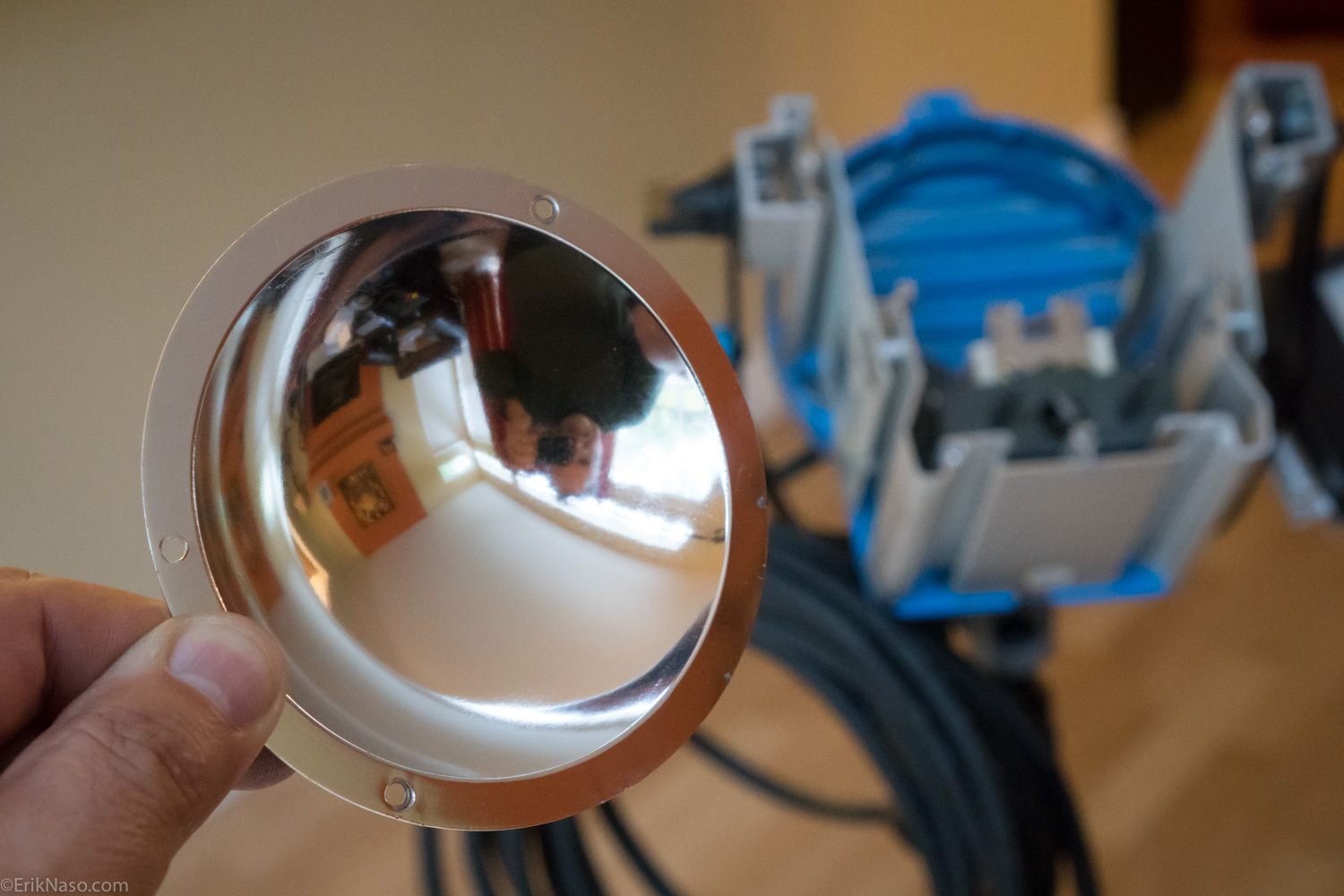 Once removed the reflector was super easy to remove. If you do this upgrade save yourself some time and pick up a small angled philips screwdriver. All that was left to do is put it back together and pop in the new Arri 650 LED Relamp.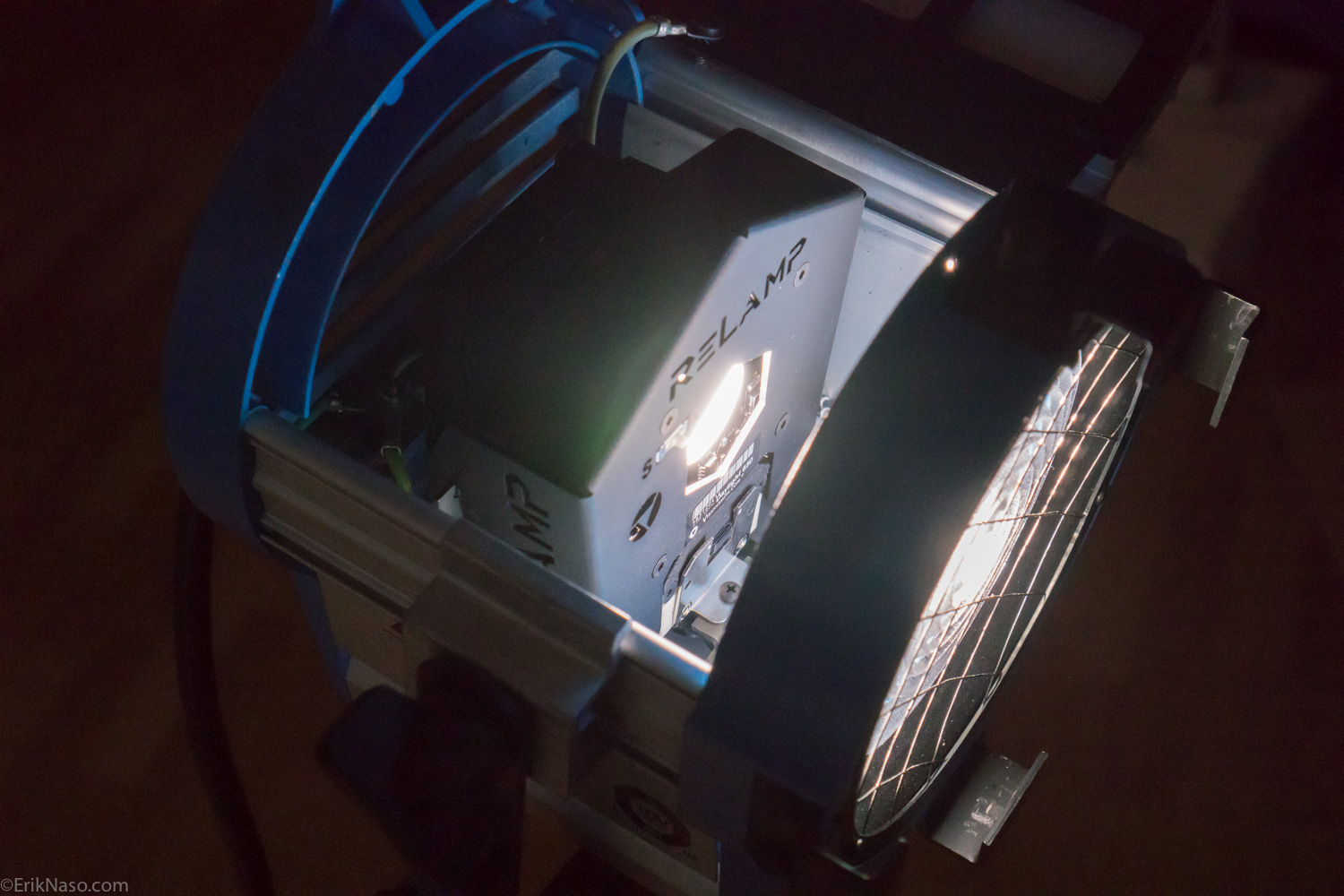 The lamp has a small fan attached that comes on only when needed. It's fairly quite. Now it's time to start testing output, color and overall performance. More coming soon as I use the light. I also have a 1K model for a real old Mole Richardson Type 407 Baby Solarspot.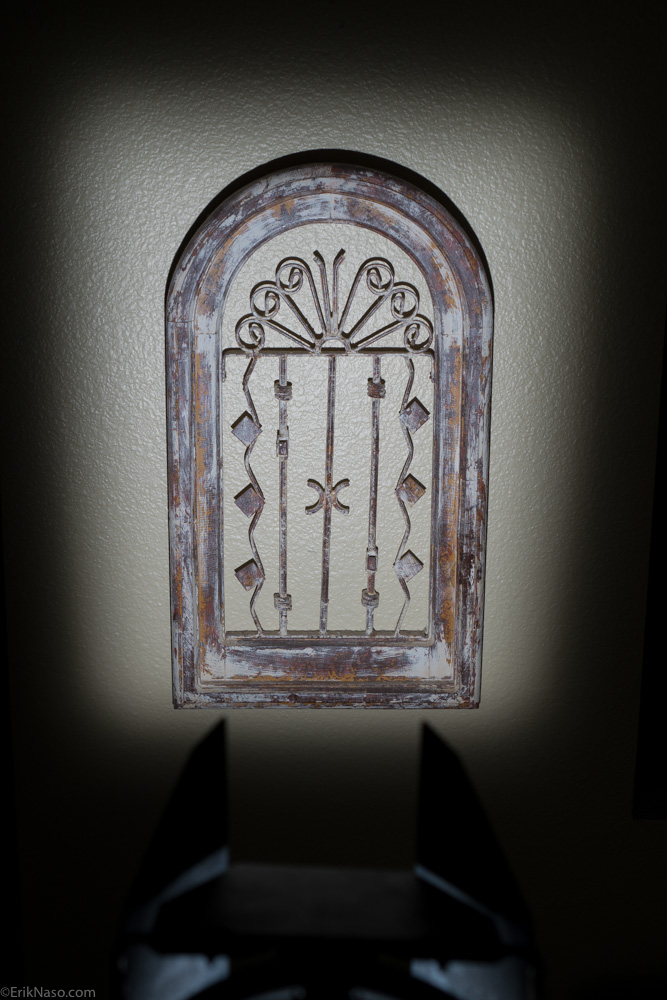 This ReLamp LED fits the Arri 650-Plus Fresnel. It dims the same as a halogen lamp on an AC dimmer of your choice: even a $10 'lamp dimmer' works great.
The LED Fresnel Specifications From VisionSmith
Ultra-High Quality: 98CRI – matches Tungsten or Daylight without correction
Full-range dimming on your existing AC Dimmers – without color shift!
Flicker-Free at any frame-rate
Safe: no burns, no gloves, no fire hazard, does not explode like Halogen
No heat on subject or talent
Green: Easiest way to make your business sustainable.
Reliable: Fully self-protected for a very long life.
ROI: A typical TV studio saves thousands in the first year!
Only draw 75 watts
Cast no heat on the subject
This is what the fresnel is all about. Being able to control spill and get a nice clean cut. It's so nice to see my tried and true Arri 650 back in action, but now in daylight and running so cool I won't have to wear gloves to touch it. It is warm but my digits are same from burning and the room won't get hot either. Lots of big advantages with the ReLamp product from VisioSmith. The Arri 650 model runs $595 and comes in Daylight 5300K and Tungsten 3200K. As for output ill have those ratings in the full review. For know my first imprecisions are positive. The ReLamps are not cheap but compared to buying a brand new fixture with the same Arri 650 quality it's a bargain. I love my Arri's. I couldn't sell the 650's They are a workhorse even though they have been in pushed to the side for sometime. I'm glad I kept them because now they will be back in the kit!
Please signup for my newsletter! Follow me on Twitter @eriknaso and Facebook and also check out my Youtube Channel.
Thanks for coming by! Please help support my site by using the links on this page or bookmark these from my favorite retailers, B&H, Adorama, Zacuto, Amazon.com & Think Tank Photo Using the links cost you nothing extra, but it helps offset the cost of running my blog. Thanks again for coming by eriknaso.com!
Interested in buying a new camera? Well I have a course on Lynda.com that you should watch that will help you pick the right one for the job.

Filed in: Equipment Reviews • Featured Post • Lighting • NAB • Production • Support and Grip
Tagged with: 1K • 2K • Ari 650 • Arri 650 • Fresnel • LED lamp • Lighting • VisionSmith
I'm a broadcast DP In San Diego. I enjoy sharing what I'm working on and testing new equipment. This blog is also part of giving back. I've learned so much from so many people.