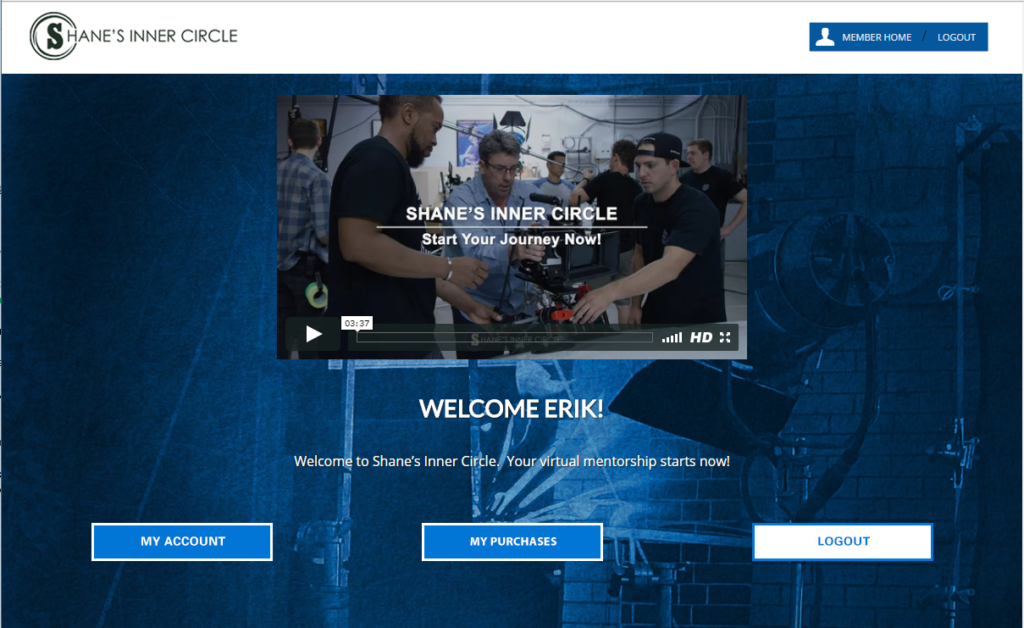 I'm a huge fan of education. Never stop learning! Never!!! Once you think you have it all figured out then try a new way. This approach has kept me energized and engaged in all aspects of what I love about the craft. Shooting, lighting, capturing sound and editing it all together.
Not only do I like to learn but also love to teach. This is why I joined up with LinkedIn Learning, also known as Lynda.com. I love to share and I think this blog has been a great way to do this as well.
Outside of being a Lynda.com/LinkedIn Learning subscriber I don't hold any other memberships really. Today I decided to give Shane Hurlbut's Inner Circle a try for a month and see what it's all about. After I'm done i'll let you know what I think.
Outside of knowing about Shane as a DP and meeting him at a few events I'm impressed with his openness to sharing and teaching the film making crowd pretty much all aspects of the craft. I'm looking forward to diving into the content.
The monthly membership is $17.95 and yearly is $185. You save $30 on the yearly membership. Not expensive but like a gym membership if you don't use it it's expensive. One twist here is you don't have FREE access to some content created by Shane that was posted before you singed up. This is a little strange and don't understand this fully yet. From what I can see you can get discount prices for courses by emailing them for special additional pricing. Since I'm new here I don't know what the pricing is.
I'm curious on your thoughts as well. Do you subscribe to sites that you feel are great? Let me know plus what do you think of Shane's Inner Circle?
Time to take my journey. See you on the other side with my thoughts.
Thanks for coming by! Please help support my site by using the links on this page or bookmark these from my favorite retailers, B&H, Adorama, Zacuto, Amazon.com & Think Tank Photo Using the links cost you nothing extra, but it helps offset the cost of running my blog. Thanks again for coming by eriknaso.com!
Interested in buying a new camera? Well I have a course on Lynda.com you should watch that will help you pick the right one for the job.

Filed in: Featured Post
Tagged with: Inner Circle • Linkedin Learning • Lynda.com • Shane Hurlbut's Inner Circle • Shane's Inner Circle
I'm a broadcast DP In San Diego. I enjoy sharing what I'm working on and testing new equipment. This blog is also part of giving back. I've learned so much from so many people.