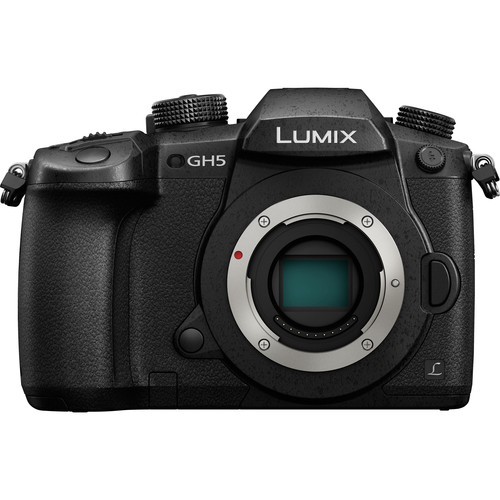 Tomorrow (Thursday) the new and highly anticipated Panasonic GH5 will start shipping from B&H and Amazon. I decided to get one for reviewing purposes and see how it goes. Will it be a keeper? The camera has so much to like. Especially the internal 10bit 400Mbps option that will be available mid summer. I wish it shipped with the codec on release. Oh well.
PRODUCT HIGHLIGHTS
20.3MP Digital Live MOS Sensor
Venus Engine Image Processor
4K Video with No Crop
Internal 4:2:2 10-Bit 4K Video at 24/30p
5-Axis Sensor Stabilization; Dual I.S. 2
0.76x 3.68m-Dot OLED Viewfinder
3.2″ 1.62m-Dot Free-Angle Touchscreen
Advanced DFD AF System; 6K & 4K PHOTO
ISO 25600 and 12 fps Continuous Shooting
Dual UHS-II SD Slots; Wi-Fi & Bluetooth
Here is whats coming…..
Firmware Update Schedule
Full HD 4:2:2 10-bit video recording.
400 Mbps 4:2:2 10-bit All-Intra video recording in 4K 30p, 25p, and 24p as well as Full HD.
Higher resolution Anamorphic mode.
Hybrid Log Gamma in Photo Style mode for 4K HDR video recording.
USB tethering.
I've seen plenty of footage already and it looks really good. Check out this cool feature Matt from NewsShooter.com did on a very cool feature called "Extra Tele Conversion". Gets you a little tighter shot and looks to do little if any damage to the image.
A look at the Panasonic GH5's Extra Tele Conversion function when shooting in UHD/4K from Newsshooter on Vimeo.
This feature is also found on the Sony camera and it's called "Clear Image Zoom". You can read about it here. When using this feature watch you ISO settings because the noise will get magnified along with the image.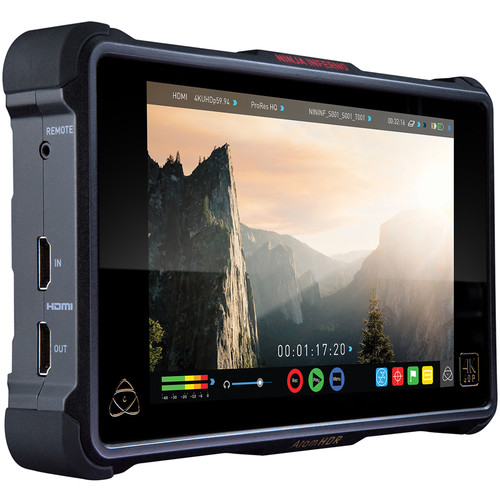 Another piece of kit I'm eager to try is the new Atomos Ninja Inferno. Very impressive features for the price of $990. For me that bright 1500 cd/m² bright screen is huge. I have a SmallHD 502 and it's nice and small but in the sun it's terrible. At the station we have the SmallHD 702 high bright and I LOVE THAT MONITOR! It performs perfectly in the bright sun. I think it's my favorite new piece of kit because it helps me get the shot. The Ninja Inferno has features that do too plus it's ability to record 4K at 60p is impressive and 120 fps in full HD. The GH5 is going to love the Ninja Inferno.
PRODUCT HIGHLIGHTS
1920 x 1200 Touchscreen Display
10-Bit FRC Monitor Processing
4K HDMI Input
1500 cd/m² Brightness
HDR Mode with 10-Stop Dynamic Range
High Bright Mode for Rec. 709 Viewing
UHD 4K up to 60p / 1080p up to 120 fps
10-Bit 4:2:2 ProRes & DNxHR Encoding
Records to 2.5″ SSD/HDD Media
Dual Sony L-Series Battery Slots
With less than one month away from NAB it's tough to resist all the gear news in the past few weeks but these two are really exciting.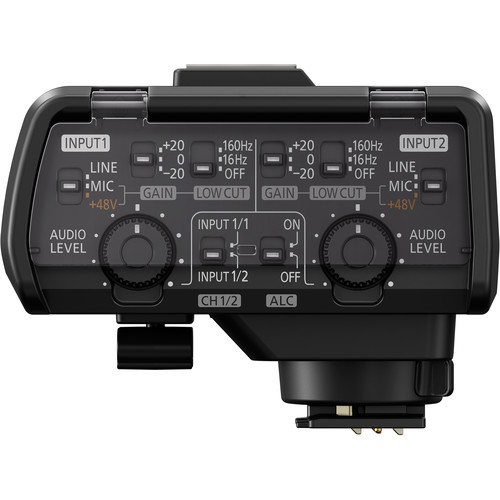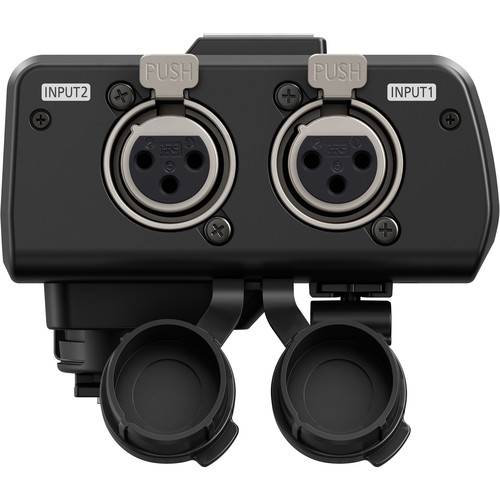 Another add on for the GH5 that I think will be beneficial and worth getting is the DMW-XLR1 audio module. So much better than the YAGH. YUCK! Gets power from the camera too. So much better. Looking forward to playing! How about you?
Thanks for coming by! Please help support my site by using the links on this page or bookmark these from my favorite retailers, B&H, Adorama, Zacuto, Amazon.com & Think Tank Photo Using the links cost you nothing extra, but it helps offset the cost of running my blog. Thanks again for coming by eriknaso.com!
Interested in buying a new camera? Well I have a course on Lynda.com you should watch that will help you pick the right one for the job.

Filed in: 4K • Atomos • Featured Post • GH5 • Micro Four Third Lenses • Micro Four Thirds • Mirrorless • Ninja Inferno • Panasonic
Tagged with: DMW-XLR1 • GH5 • Lumix GH5 • Panasonic GH5
I'm a broadcast DP In San Diego. I enjoy sharing what I'm working on and testing new equipment. This blog is also part of giving back. I've learned so much from so many people.