For newsshooter.com I did a hands on review of the new DEC Vari-ND and a full review too. Please check it out as this is only a small piece. Video of the review is also on the site.
I decided to take Aputure's DEC VARI-ND with my Sony a6500 and two lenses. The Sigma 18-35 and Canon 24-105 to the Mission San Diego on a late spring day to test out the adapter that has an electronic ND filter inside. It's a clever device that works well.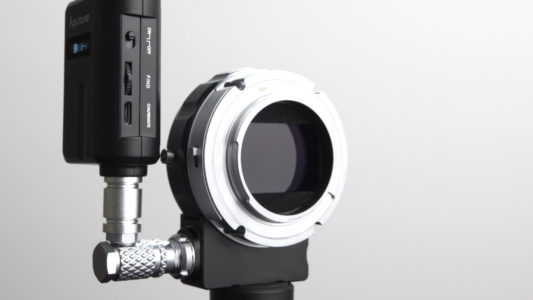 The good news on the ND filter is it has very little color shift. A slight and I mean very slight magenta push. This can be avoided if you take a white balance with the filter on instead of dialing it in. I tend to do both, but it really is best to take a white balance in the light you are shooting in.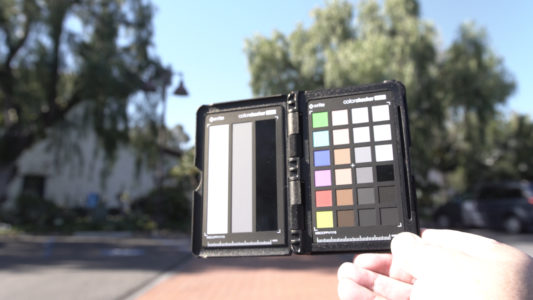 I also like to shoot a small color chart like this X-Rite ColorChecker Passport Video. Saves me in post with a simple click on the white or grey patch. Looks like I'm a little over on that frame 😀
I also found the filter retains sharpness very well. I actually couldn't see any difference. Thats a big deal.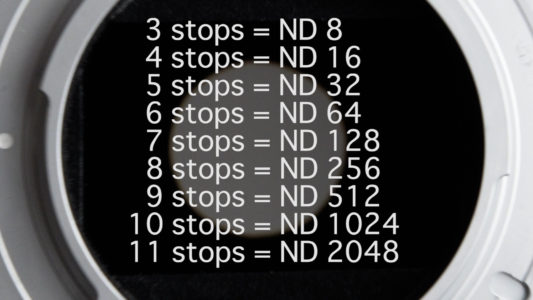 The filter provides a big range of ND from 3 to 11 full stops. I think a lower initial setting would have been better around 1 or 2 stops.
All in all that Vari-ND is a big advance in technology and I would like to see a different model that doesn't use the controller. I think it would be great to be able to change the ND strength right on the adapter and also have control of the iris in the camera.
But wait theirs more….
Please check out the full review on the Aputure DEC Vari-ND HERE on newsshooter.com.
Thanks for coming by! Please help support my site by using the links on this page or bookmark these from my favorite retailers, B&H, Adorama, Zacuto, Amazon.com & Think Tank Photo Using the links cost you nothing extra, but it helps offset the cost of running my blog. Thanks again for coming by eriknaso.com!
Interested in buying a new camera? Well I have a course on Lynda.com you should watch that will help you pick the right one for the job.

Filed in: a6500 • Aputure • ColorChecker Passport Video • DEC Vari-ND • Featured Post • Mirrorless • Sony • X-Right
Tagged with: a6500 • Aputure • DEC VARI-ND • Sony
I'm a broadcast DP In San Diego. I enjoy sharing what I'm working on and testing new equipment. This blog is also part of giving back. I've learned so much from so many people.