Whats Up!
Hi everyone! Hope the beginning of summer has been a great start. I've been super busy writing for Newsshooter.com and it's going great. Have you caught any of my post?
I'll be heading to Cine Gear Expo June 1st also for Newsshooter.com. Looking forward to finally seeing the "Mystery Camera" they have. Panasonic got me good at NAB. Wasn't expecting a camera sorta release. It looks like a S35 camera to me but the codec it records and frame rates it's capable of are still unknown, but not for long. Friday, June 2nd i'll have the details from the Panasonic press conference. Facebook Live? Maybe, so stay tuned for that. If you have any interests from the Expo let me know and i'll check it out.
Panasonic GH5 Update
I've been enjoying the GH5 a lot. Very happy with it so far. Also have the DMW-XLR1 audio adapter, it's working very well. Used this setup last week on this crazy slider setup.
Looks like Panasonic and retailers are getting the GH5 back in stock after the initial release plus the hard to get Metabones Speed Booster is starting to get much easier to find too.
The GH5 is currently available at B&H $1998
Metabones Speed Booster ULTRA $649
Unfortunately the Metabones Speed Booster XL is still hard to get and is currently on backorder until May 26th.
If you have a good collection of APS-C lenses like the Sigma 18-35 and 50-100 they vignette with the XL especially when the IBIS stabilization is on. If you shut it off it's much better but I still need to push in a little to clean it up. I think an ULTRA is in my future. Would be nice to not worry about it when using the Sigma ART combo.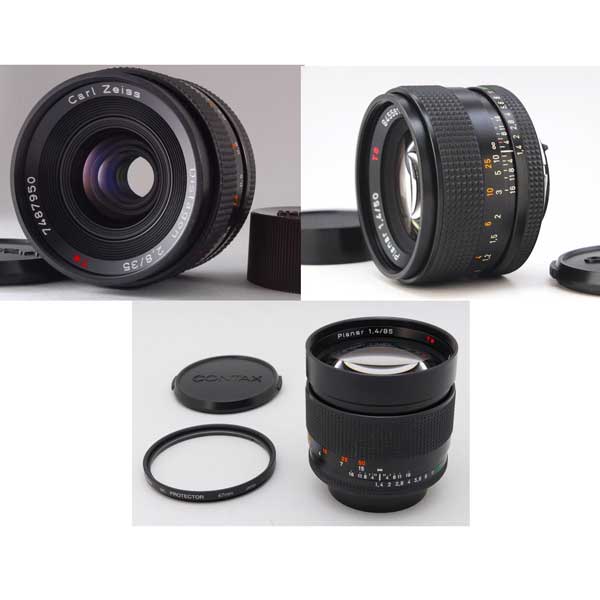 Speaking of lenses….
I decided to give some vintage Zeiss Contax lenses a try.
35mm F2.8 MMJ
50mm F1.4 MMJ
85mm F1.4 MMJ
This is a great start and the range I use the most. I've always wanted to go vintage, These older lenses from the 1970's have a lot of character. They flare really nice too. I picked the MMJ's because they are a little younger and have a nicer bokeh plus the faster F1.4 50mm and 85mm are pretty legendary. This will fun! I picked up Leitax EF mounts for them that screw on over the original C/Y mount for a solid connection. I'll be using a Speed Booster with them on the GH5 and direct mounting to the stations C300 MKI. I Can't wait for them to arrive!!!! I picked them up on ebay. All three are from Japanese vendors. Seems they have a lot of these vintage Contax lenses.
As follow focus gears from followfocusgears.com . As for de-clicking? I'm not sure if I'm going to do it for a couple reasons. I tend to shoot in the wide open to 5.6 regine mostly and to be honest hardly go past f4 so the added expense might not be that beneficial. I tend to ride the ISO a lot or use a variable ND filter to dial in the exposure. The DIY in me wants to try and de-click the Contax lenses myself. I might try the 35mm 2.8 and see if I like it. Hey I like to play too! All work no fun make Erik a dull boy…..
Last but not least I have a Nebula 5100 in for review that I'll be posting on Newsshooter.com in a few weeks. This thing is a beast! It balances really easy and can handle a heavy load but it's also heavy. Will see how it performs. ots going on as you can see and so much more coming. Hey sleep is overrated right! 😀
Have a great weekend everyone! See you on Twitter, Facebook and Newsshooter!
Thanks for coming by! Please help support my site by using the links on this page or bookmark these from my favorite retailers, B&H, Adorama, Zacuto, Amazon.com & Think Tank Photo Using the links cost you nothing extra, but it helps offset the cost of running my blog. Thanks again for coming by eriknaso.com!
Interested in buying a new camera? Well I have a course on Lynda.com you should watch that will help you pick the right one for the job.

Filed in: Contax • Featured Post • GH5 • Metabones • Panasonic • Speed Booster • Zeiss
Tagged with: Contax • Erik Naso • Filmpower • GH5 • Metabones • Nebula 5100 • Speed Booster • Zeiss
I'm a broadcast DP In San Diego. I enjoy sharing what I'm working on and testing new equipment. This blog is also part of giving back. I've learned so much from so many people.