I've been using the Canon C300 for many years now and I love the camera. The sensor is very sensitive and has great color. Sure I wish it had a little more as far as frame rate options go but the camera is still delivering.
As a DP I tend to like to mix things up a bit. I don't want to get bored, so I try new things all the time. Why? Because it's the creative process that I love so much. Evolving as a DP/artist is important to me. I'm always looking at different/better ways to do my craft. It keeps me involved and engaged.
With that said I decided to change my routine of how I white balance the C300. For some reason I decided to go back to manual white balancing the C300. I usually don't. I dial in the kelvin temperature under normal conditions like full sun it's 5600K. Cloudy days i'll go into 6000K. The C300 like many cameras have presets. Some friends of mine use those but I haven't tried them. I understand they work pretty well.
I also shoot in C Log most of time. This can give you a false sense of color. The built in LCD screen looks different from the EVF. When you have Video Assist on it also makes the colors look different. My general workflow is to "Black Balance" or ABB the camera every time I start a shoot. Canon states you should perform a ABB whenever you change the ISO. I have to admit I don't do that. It's just not practical.
I pulled a gray card out and took a white balance. Looked ok. The SmallHD 702 monitor appeared to show a little more green than I was used to seeing but I let it go. Big mistake. When I checked the shots in the edit bay I noticed the green cast right away.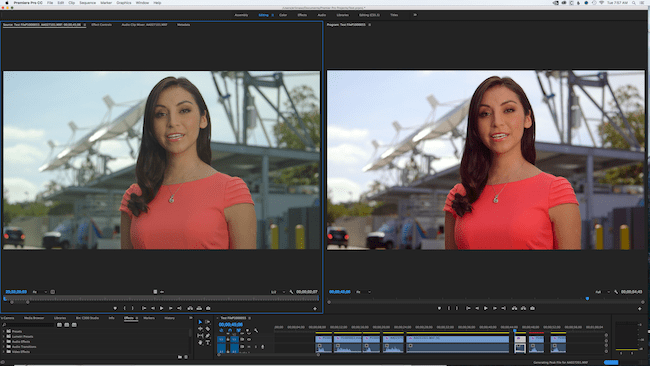 It was easy too correct so I wasn't to upset. It surprised me. I thought I messed up the white balance and needed to do a test. Sure enough the C300 added this green cast again when I tried it indoors.
I took a WB. The temp was 3700k. Put the camera into Kelvin mode and set it to the same 3700k. As I switched back and forth I could see the cast in the manual WB image. Lesson learned.
My new workflow is to take a White Balance in manual mode then switch to dial that exact temperature in with the Kelvin setting. This way I get a perfect color balance. It's working great and i'm getting some really solid colors. Below are samples.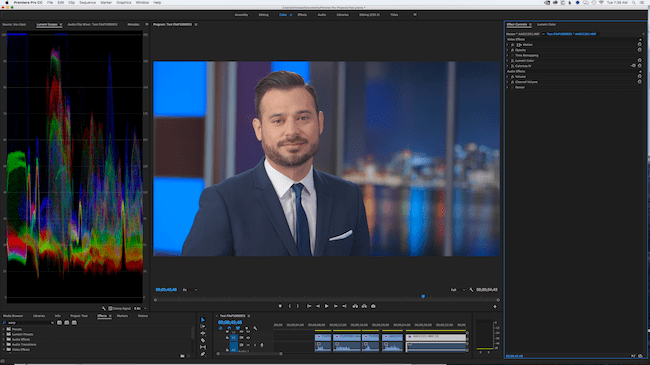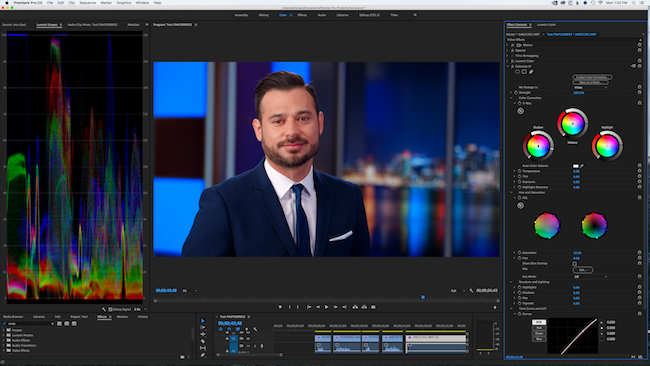 So even though I strayed. Got screwed I learned something and have a better way to achieve a solid accurate white balance. It's worth trying new ways. Even an old dog like me can learn a new trick.
I'm shooting a campaign for Telemundo. Lots of talent talking to camera. I spend a lot of time with lighting to get them looking the best I can.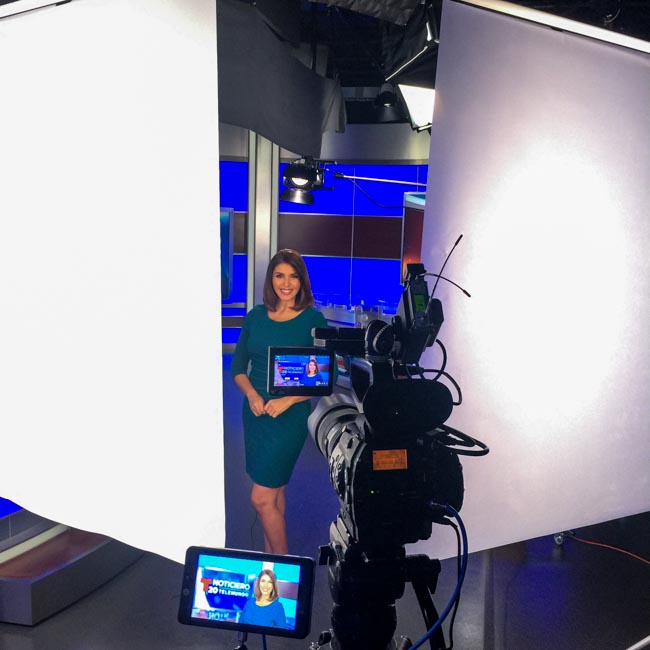 As for lighting? I'm always trying new stuff. Sound familiar? Lately i've been using 4×4 sheets of diffusion that I attach to a 4 foot PVC pipe with Velcro. It slips onto a grip arm. I have a few different types of diffusion that I like to use. Since the Westcott 4×4 Scrim Jim Cine fabrics have Velco I can also use them this way. The above setup is the glamour lighting. Nice soft large source that wraps the light around the subject. Looks so good and the ladies love it!
The reason I do this is because I like to be as portable as possible when I'm in doors and have multiple locations. Having 2 4×4 frames requires more bulky heavy grip gear for indoor shooting it's not necessary. Outside this setup wouldn't be effective because the wind would blow it around and make noise. For shooting lights thru it works great. When i'm ready to go to another location I slide it off the arm. Roll up the 4×4 diffusion. Secure it with a rubber band. Move. It's so easy.
All in a day's work! Take some chances and try new stuff.
Thanks for coming by! Please help support my site by using the links on this page or bookmark these from my favorite retailers, B&H, Adorama, Zacuto, Amazon.com & Think Tank Photo Using the links cost you nothing extra, but it helps offset the cost of running my blog. Thanks again for coming by eriknaso.com!
Interested in buying a new camera? Well I have a course on Lynda.com you should watch that will help you pick the right one for the job.

Filed in: C300 • Canon Cinema EOS • Featured Post • Post Production
Tagged with: C300 • Color Temperature • White Balance
I'm a broadcast DP In San Diego. I enjoy sharing what I'm working on and testing new equipment. This blog is also part of giving back. I've learned so much from so many people.