One week away until Cine Gear Expo and i'll be there for NewsShooter.com. The most exciting thing this year is the Panasonic Mystery Cinema Camera and Panasonic has given us another sneak peak at the new arrival with this video. I'll have to admit i'm very interested in what the camera is. Below is the VariCam LT for comparison.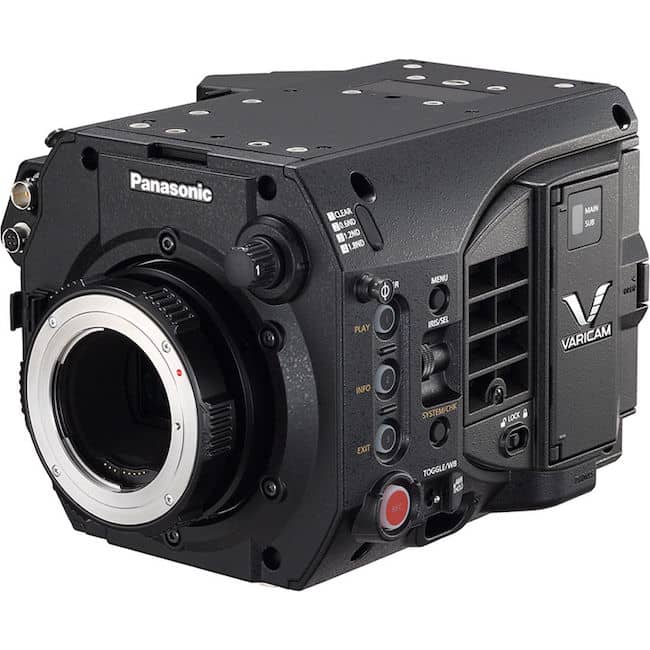 The gap it's filling is huge between a GH5 and VariCam LT.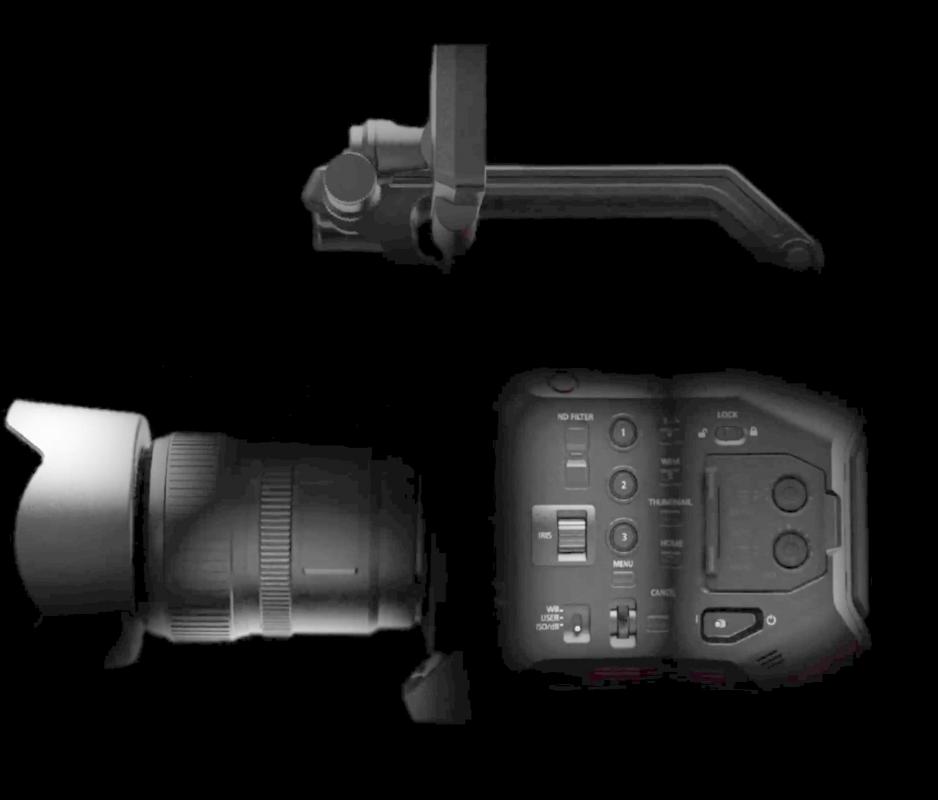 A very clever DVXuser member put the images together to get a better idea of what the body could look like.  Interesting right? A few notable features I can see.
ND Filter/ Variable?
Iris Wheel
3 Preset Buttons
Menu
Scroll Wheel for Menu
Playback or possibly thumbnail capture
 Waveform monitor button
Audio level and input controls
Notably missing is an EVF or viewfinder. I've always been disappointed with cameras in the sub $10k range. Manufacturers seem to think viewing the image is a luxury item. Let's hope that an optional EVF is offered or at least some way to power and plug in a third party one like the Zacuto eye. That would be a nice option to have a dedicated port for a EVF.
The lens looks to be a Sigma zoom, so I think it's safe to assume it's an S35 sensor. I'm starting to think it's moved to more of a VariCam mini than a few steps up from a GH5. It appears modular and the handle with LCD doesn't look very robust. Reminds me of the Sony FS5's viewfinder design.
Things are getting interesting. The GH5 has been working out great for me. I like the color and image a lot. Very nice improvement over former models. The big questions for me about this new cinema camera are.
Frame Rates
Media used
Resolutions
internal codec
Price
You can't get that info from the blurry camera shots. LOL! All will told in 1 week. Please check out my posts from Cine Gear Expo on Newsshooter.com. I think we will have a few surprises worth reading about.
Thanks for coming by! Please help support my site by using the links on this page or bookmark these from my favorite retailers, B&H, Adorama, Zacuto, Amazon.com & Think Tank Photo Using the links cost you nothing extra, but it helps offset the cost of running my blog. Thanks again for coming by eriknaso.com!
Interested in buying a new camera? Well I have a course on Lynda.com you should watch that will help you pick the right one for the job.

Filed in: GH5 • Panasonic
Tagged with: Panasonic Mystery Camera
I'm a broadcast DP In San Diego. I enjoy sharing what I'm working on and testing new equipment. This blog is also part of giving back. I've learned so much from so many people.