I've been shooting more UHD these days and find my computer can struggle with these files. Especially the Long 10 bit from the GH5. Lately I've been editing with Proxy in Premiere Pro CC 2017 but I found getting it setup to be a little confusing. Well after I got it all sorted out I felt it was a good process to share.
Another option is to setup Premiere Pro to create Proxies when you import video automatically. I don't prefer this method because sometimes I'm using different cameras and graphics that I don't need proxies for so doing them manually is my preferred method.
Here's how to setup Premiere Pro to create Proxies on ingest.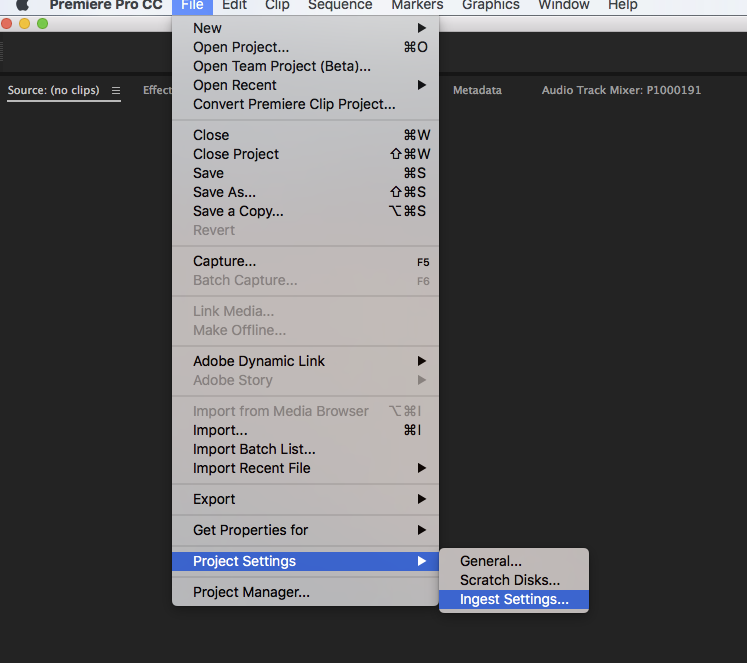 Under file go to Project Settings/Ingest Settings. Now you can select the type of files you want.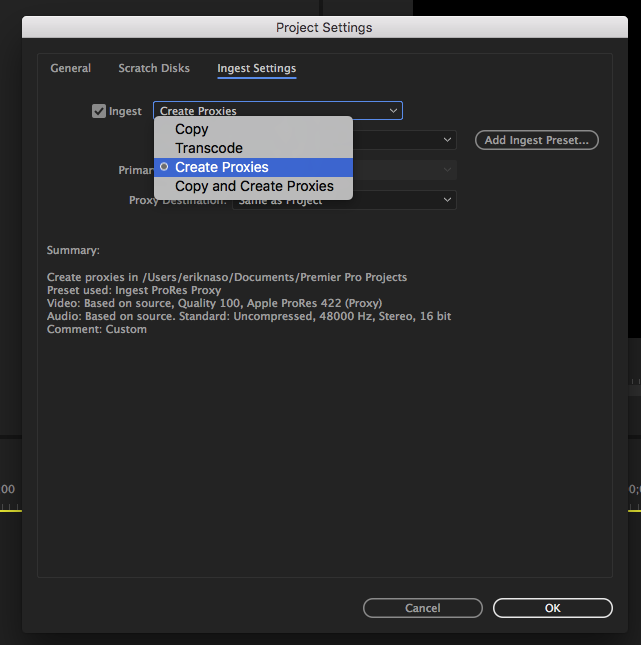 Select or add a check to INGEST and choose Create Proxies. In the video tutorial I showed you a two step method of creating a Encoding and an Ingest preset. The good news is you don't have to create another one.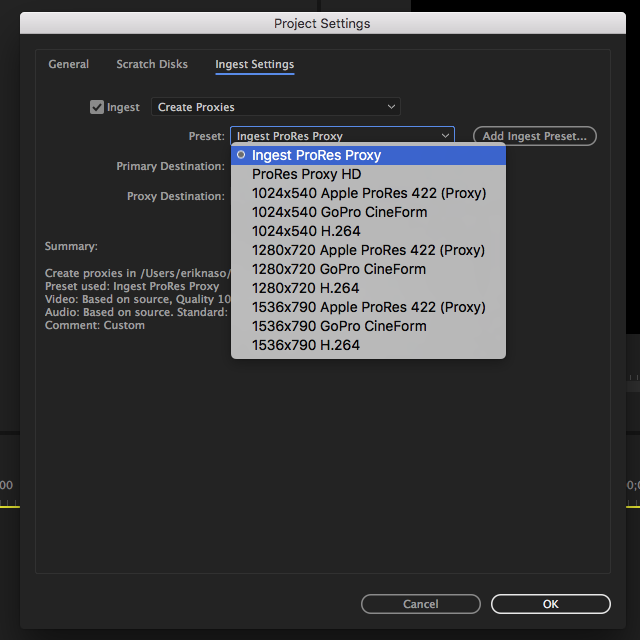 You can choose one of the Adobe provided presents or even better use the one you created for ProRes Proxy.
Thats it!
Now when you import media Premiere Pro will automatically transcode the Proxies and place them in the projects folder.
But wait…. One more method
You can also attach a Proxy file to a clip.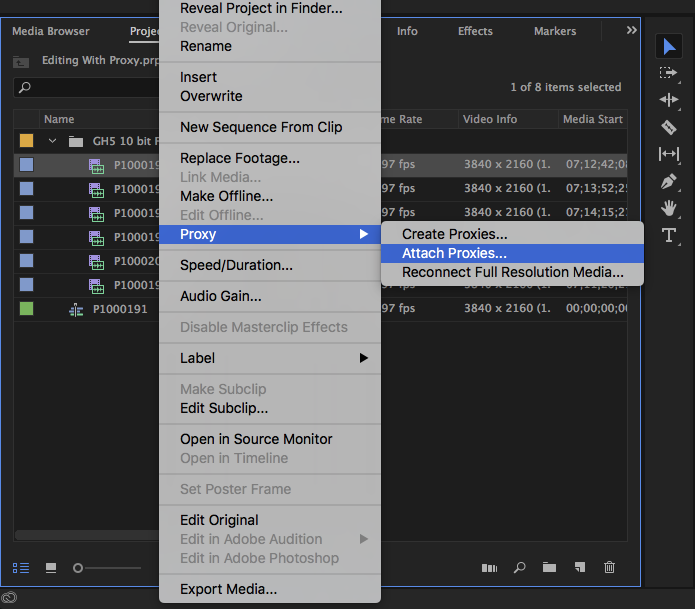 Some cameras create Proxies along side the original media like the C300 MKII and Panasonic VariCam LT or maybe you prefer using a third party transcoding software like EditReady. Then you Attach Proxies to the media by right clicking on the clip and selecting this option under Proxy.
Thanks for coming by! Please help support my site by using the links on this page or bookmark these from my favorite retailers, B&H, Adorama, Zacuto, Amazon.com & Think Tank Photo Using the links cost you nothing extra, but it helps offset the cost of running my blog. Thanks again for coming by eriknaso.com! Interested in buying a new camera? Well I have a course on Lynda.com you should watch that will help you pick the right one for the job.
Filed in: Adobe • Featured Post • Premiere Pro
Tagged with: NLE • Premiere Pro • Proxies • Proxy • Video Editing
I'm a broadcast DP In San Diego. I enjoy sharing what I'm working on and testing new equipment. This blog is also part of giving back. I've learned so much from so many people.