The Zacuto C100 Z-Finder Pro is a slick way to overcome the EVF issues with the C100. It slips right over the LCD screen turning it into an EVF. Brilliant! The only issue is the Z-Bands don't hold the C100 Z-Finder in place. Not so brilliant. I stumbled across a fix when I was on facebook. Jim Karnick Films posted a picture on how he fixed it. I was thrilled, so I had to give it try. Fortunately I had a NOGA articulating arm in the bag. I think we all at least one. By attaching it to my Wooden Camera C100 Top Plate. Which is amazing by the way I was able to duplicate the method and it works very well!
Check out the video for how I attached the Zacuto C100 Z-Finder Pro to my C100. I shot this demo in 4K with my Panasonic GH4! Crazy right? Make sure to swithch the Youtube player to 4K for the most unimpressive gratuitous display of me in 4K LOL!
How cool is that! It really works well and was super easy to setup. Try it out, and if you find a better way or a different arm or bracket please leave it in the comments below.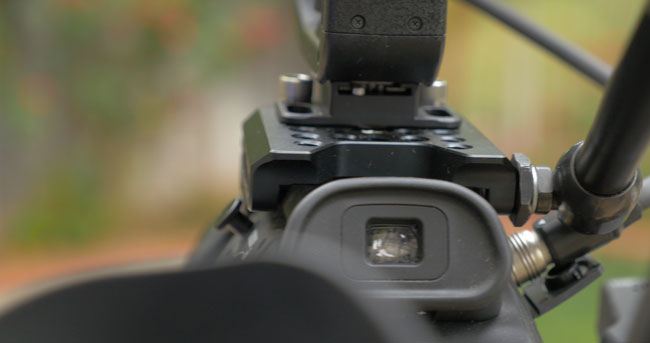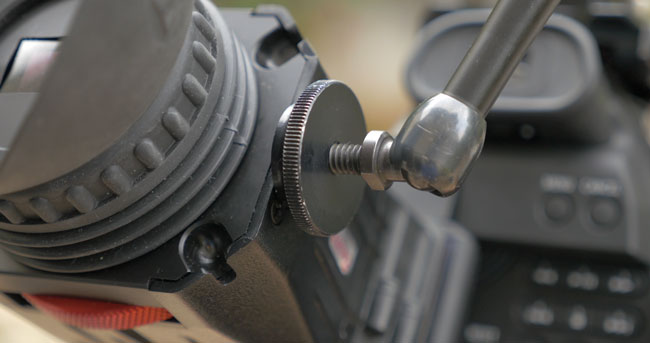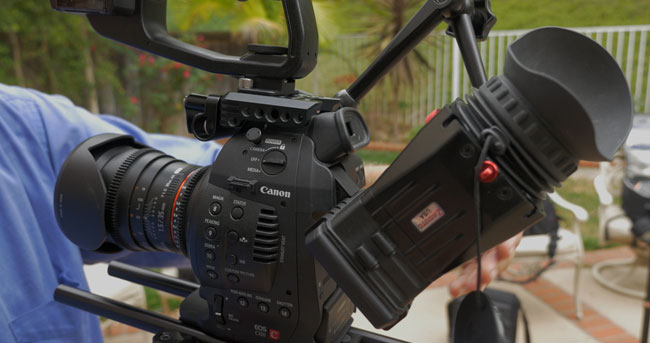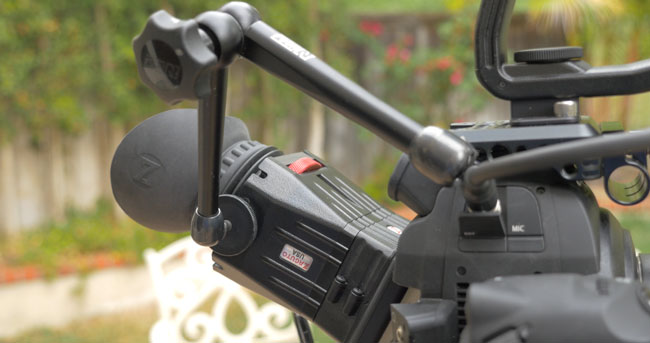 Follow me on Twitter @eriknaso and check out my page on Facebook.
Thanks for coming by! Please help support my site by using the links on this page or bookmark these from my favorite retailers, B&H, Adorama, Zacuto, Amazon.com & Think Tank Photo. Using the links cost you nothing extra, but it helps offset the cost of running my blog. Thanks again for coming by eriknaso.com!
Filed in: C100 • Canon Cinema EOS • Support and Grip • Zacuto
Tagged with: C100 • EVF • Z-Finder • Zacuto • Zacuto C100 Z-Finder Pro
I'm a broadcast DP In San Diego. I enjoy sharing what I'm working on and testing new equipment. This blog is also part of giving back. I've learned so much from so many people.