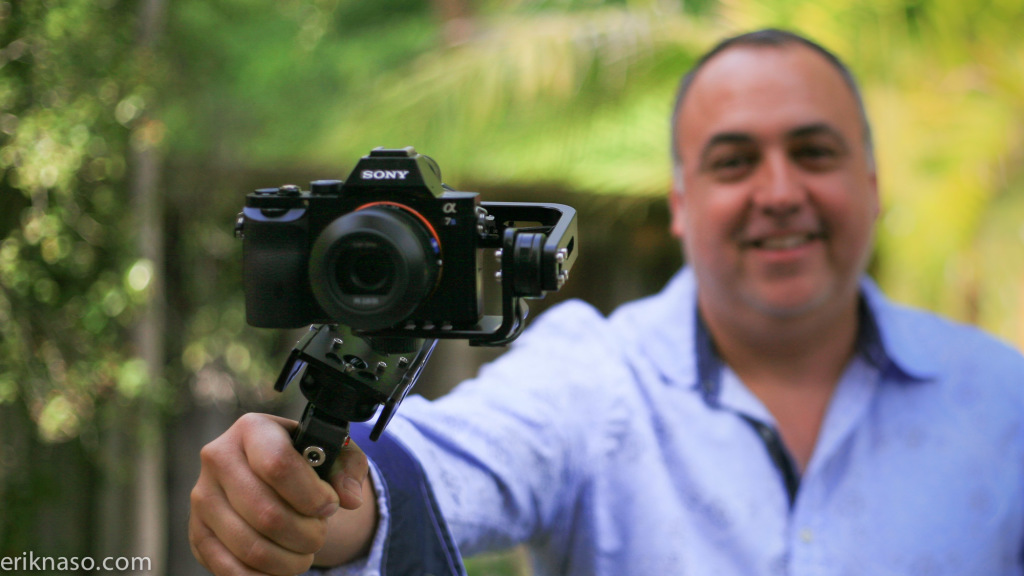 UPDATED: Feb 17 2015
I finally had some down time and took Presidents day to go shoot with the replacement nebula 4000. As you read this article you will learn the original one was defective and I spent a lot of time just trying to get it to work. Now I have the one Dave Dugdale used for his review. Big thanks to Dave for setting that up. I decided to go to the Mission and test out the Nebula 4000 Lite in the Fig Rig. It's just much easier for me to control while it's installed in it. I shot for around two hours on and off. Basically arriving at 2pm and wrapped up around closing time around 4:30pm. Funny I was the last person to leave 😀 Here is a little sample.
UPDATE Feb 24 2015
Here is the test video I shot at the Mission San Diego de Alcalá with the Nebula 4000 Lite. I used my Fig Rig and it really helped in two ways. First I feel it takes the bounce of walking out a little more and second I have much better control of the gimbal and allowed for some nice moves. It was fatiguing using this thing for two hours. I must be out of shape! but the Fig Rig also helped distribute the weight better. I did find that after a while shooting without the rig my wrist and forearm got tired fast. I used the GH4 with the Lumix 7-14. (Love that lens!) on the Nebula 4000. I did try the 12-35 but I really liked the look of the wide angle. Brings in so much more and the gardens and Mission are pretty tight so having the wider field of view is great. One thing that was a little disappointing is the GH4 in low light conditions. Inside the Mission I had to go to ISO 1600 with the F4 7-14. The noise was pretty bad in the shadows. I used Red Giant Denoiser II on several of the shots. That worked fairly well.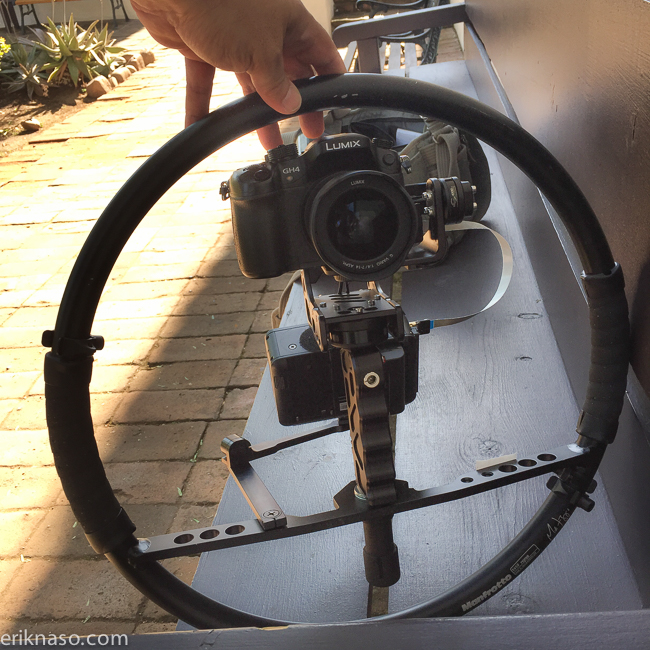 Here is the setup. I also used the Atomos Ninja Blade and a ribbon cable to help frame up the shots. The monitor is mounted on the excellent Xtender friction arm.
Back to the original review.
I received my review unit late Friday and Saturday started to balance my A7s on the gimbal. The only other handheld gimbal I've used is the DJI Ronin so I'm not a gimbal pro in any way.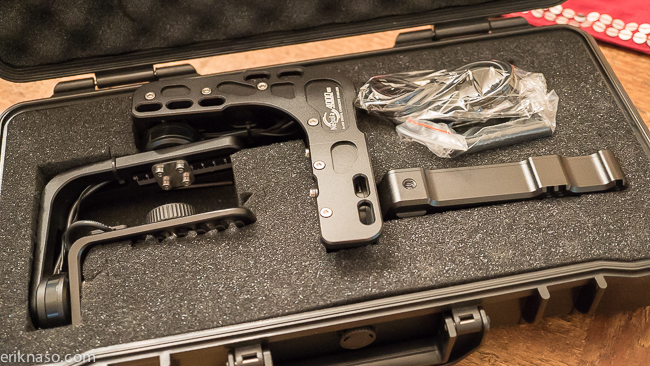 The gimbal comes in a nice hard plastic case with pull and pluck foam. Included is a iPhone holder, AC power supply and allen wrench.
I did a rough balance and walked around the house with the A7s and was impressed with the Nebula 4000 Lite. It had a few quirks still but I can see how cool this tool is and can't wait to fine tune it. It really is impressive. The Nebula 4000 Lite is so small. Traveling with it will be a breeze and the price is also very good at $699.
UPDATED 12-23 
After playing with it around the house it dawned on me that it might fit inside of a Fig Rig. I love my Fig Rig! It's the original affordable camera stabilizer and if it could work I bet the bumps could be smoothed out and give the operator two points of contact for even better performance. Here is a little video I did to show how it works.
I believe you could do a DIY project and get the same results so if you don't have or want to invest in a Fig Rig something similar would do the job.
I had to add a few 3/8 thick washers to get the Nebula 4000 Lite to mount. The thread inside the gimbals grip isn't deep enough. What a difference having it in the Fig Rig. Feels lighter because I can hold it with both hands and now have much better control of the pan and tilt. Okay back to the original overview.
The build is great. Like a tank and has a tactical look too that I like. No plastic here. It's all metal but not heavy. Here is a pretty good sample of the Nebula 4000 Lite in action.
The 3 axis Nebula 4000 Lite requires a little more work to get it balanced than the Ronin does and It takes some patience to get it perfect. I say perfect because it has to be. If the camera is off just a tad it won't work right. Balance is the key. With 3 axis's you have to tune all of them and it requires an allen wrench and several small screws. It takes a few tries to get it right. They recommend to only loosen not remove the screws. Good call! It would be very difficult to get them back in. The camera sled doesn't require a allen wrench. I'll go further into this in the video when I get to shooting. Balancing wasn't to hard.
The instructions that come with the Nebula 4000 Lite are lacking. Very small print with small fuzzy pictures showing how to balance. This video below is how I learned how to balance a camera. It's a long one so I created chapter marks to make following along much faster. When you click the timecode the video will open on YouTube. I wish I could embed it better. Sorry. If you hover over the timeline you can go to the listed times too. I also left a comment on Youtube so you can also use that to jump to the chapter you need.
Chapter Marks.
3:37
Axis Vertical Balance
6:07
Roll Balance
10:00
Pan Balance
13:32
Switch Modes
16:10
Sensor Calibration
17:57
Android Tuning & Remote
35:31
PC Mac Bluetooth Lnk
40:41
Mounting Monitor And Extend
52:50
Mounting GoPro
With the Nebula 4000 Lite to fine tune the gimbal a universal piece of software has to be used on a PC or Mac. It's not as easy to use and could get you in trouble if you mess with it too much. Will you need to use the PID software? I think so.
UPDATED 12-22-2014

I spoke to Filmpower today and they say that the PID software isn't a must and comes from the factory tuned for easy operation. I think they are right. I was having issues with my review unit getting it to talk to the software and we tried it with Bluetooth and USB. I thought I needed to tone down the motors.

I was having roll balance issues and Filmpower walked me through a few things to check. The issue was a cable that comes from the ROLL sensor was hitting the frame causing it to knock it off balance. Once I cinched it up it worked perfectly. Now my A7s with Sony 35mm 2.8 is smooth as butter.

For my review I wont be able to use the software but as I stated I might not need to if I keep the camera weight in the right zone. Still need to test other lenses and the GH4 too.

The program or PID software is called SimpleBGC GUI V2.40 B7. When you go to the linked page the version you need is titled nebula_PC_Mac_Linux.zip This is the tool for tuning.
I'm going to leave this part about how to install the software and the drivers for people that might be interested. It's not a requirement only an option that should be used if you are having bigger issues. Best to get familiar with the Nebula 4000 Lite first before jumping into the software.
After you unzip the file you get a folder with a bunch of stuff inside. For PC users you have it a little easier. Just double click on SimpleBGC_GUI.exe to launch the program. I believe when you plug the Nebula 4000 to your PC a driver will automatically be installed and connection will be easy.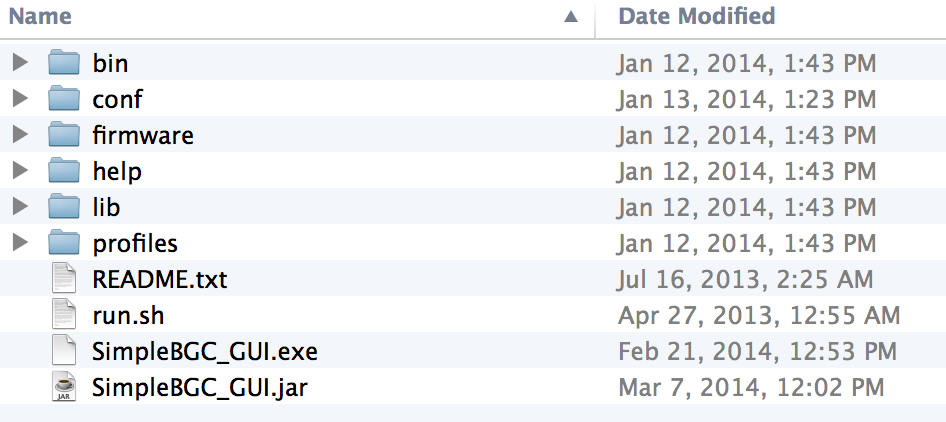 Below is what the software looks like.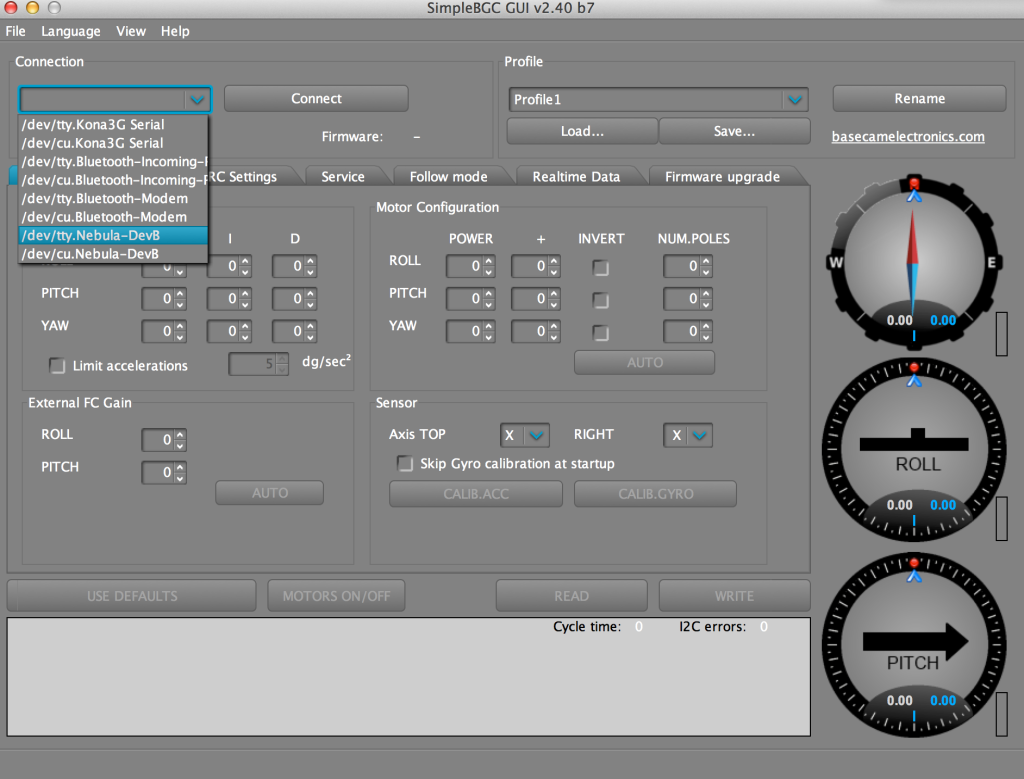 I'm on a mac and that makes it a little more complicated.
If you are too open the Readme file and get ready to use Terminal to get things working. Here is the instructions.
MAC OS users: GUI uses a serial communication, that needs to create a lock file.
To allow it, you should to do the following steps:
1. Start terminal (navigate to /Applications/Utilities and double click on Terminal)
2. Make folder "/var/lock" by command: sudo mkdir /var/lock
3. Change permissions by command: sudo chmod 777 /var/lock
4. Allow to run non-signed applications in System Preferences > Security & Privacy >
General > Allow Applications downloaded from: Anywhere (see http://d.pr/i/9fAm )
To use USB connect you will probably need to download a driver from HERE. Then choose the Mac version or click the link to download. Download VCP (832 KB)
This is all the stuff I have to play with over the next few days and I'm having some issues connecting to the software on my Macbook Pro Retina so I have some troubleshooting to do. Actually I need to kick my son off his gaming computer and try that out 😀  My review unit doesn't work with the software to do any tweaking so I wont be able to review that portion of the Nebula 4000 Lite.
One thing I have noticed is the stock motor settings are pretty good. That's a big deal because I had to do a lot of fine tuning with the Ronin to get heavy vibration issues fixed. The simple non-software adjustments fixed some of this and I will go over that in the video.
The battery does seem to die pretty fast and the Nebula 4000 Lite doesn't give you any warning before it goes limp. I dont have an exact time yet but I have been using it a lot and when the unit isn't balanced well the motors have to work harder and that draws a lot of juice from the battery.
UPDATED 12-27-2014
I need to point out a few things that aren't so good.
1st. My unit came to me with a cable that bulged out on the roll arm and was rubbing on the frame causing it to not balanced correctly. I had to pull it tight.
2nd. I couldn't use the software. Something is wrong with the board that won't allow any PID or tweaks of any kind.
3rd. The battery dies very quickly. I'm testing this part now. I took the Nebula out to the Nixon Library the day after Christmas and it died in 2 minutes. I had the Nebula 4000 fully charged two days earlier.
I'm going to retest for the battery issue but again I did notice while testing that it didn't seem to last very long.
I did a retest. I got two minutes and thirty seconds of use and it goes limp and starts acting really unstable. I decided to take the battery plate off and see if something came loose. I didn't notice anything that stood out. I also took the bottom cover off but I really don't know anything about electronic boards and circuits and again didn't see anything obviously wrong. After I put it all back together I recharged it and got 22 minutes of continuous use before it died.  Very odd.
Unfortunately my testing is over unless I can get another unit to use. Mine is clearly defective. Filmpower has been very helpful and responsive to the issues I've had and I'm sending it back to them to fix. Hopefully I will get it back so I can finish with a video sample. At this point I cant take it out and run the gimbal for more than 22 minutes continuously. I have heard from other users that they are getting around two hours of use. Thats pretty impressive battery life.
For now my final thoughts.
The Nebula 4000 Lite is an innovative tool that strips away the frame and puts the gimbal in the palm of your hand. If you use it correctly by not trying to move too fast you can get amazing results. It does have a tendency to bounce if you walk to fast but then again so does the bigger ones on the market. practice and plan your shots and you will get great results.
If you have a Fig Rig or other pieces of kit laying around for a DIY approach you can take out a lot more of the walking bounce. Adding that second point of contact really helps stabilize the gimbal and also makes it easier to use since you don't have to hold it with one hand.
Mine was a lemon. No doubt about it and it happens with all products. Maybe it was put together on Friday at 4:45pm. Who knows. It failed on several levels and so it's hard for me to recommend because of that. On the other hand Dave and several others that have the Nebula 4000 Lite haven't experienced any issues at all. The software works and battery life is as expected. In fact they love this thing! I would really like to get another one to test out and use. I really had very little time before the review unit stopped working. It didn't completely die but yes the battery issue was keeping me from taking it out for a day of shooting. The tests I did do around the house impressed me. What little time I had I enjoyed and see how cool this could be as a production tool and this is the first generation. I'm sure we will see improvements. I want to stress how good the settings are out of the box for amuture filmmakers that dont want to go too deep into PID software. With a good balance setup you will get good results. With tweaking it could be amazing.
Dave Dugdale on the other hand is having great success with his copy as well as several others I have spoke to and I'm looking forward to seeing his footage and review coming soon.
Dave Dugdale is also playing with the Nebula 4000 Lite so take a look at his progress and follow us along as we figure out how to get the most from the Nebula 4000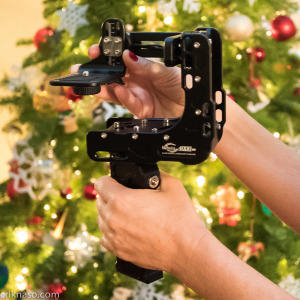 Follow me on Twitter @eriknaso and check out my page on Facebook.
Thanks for coming by! Please help support my site by using the links on this page or bookmark these from my favorite retailers, B&H, Adorama, Zacuto, Amazon.com & Think Tank Photo. Using the links cost you nothing extra, but it helps offset the cost of running my blog. Thanks again for coming by eriknaso.com!
Filed in: A7s • Equipment Reviews • Featured Post • GH4 • GoPro • Handheld Gimbal • Micro Four Third Lenses • Micro Four Thirds • Mirrorless • Panasonic • Production • Support and Grip
Tagged with: Filmpower Inc • Gimbal • Nebula 4000 • Nebula 4000 Lite • SimpleBGC
I'm a broadcast DP In San Diego. I enjoy sharing what I'm working on and testing new equipment. This blog is also part of giving back. I've learned so much from so many people.