I took the Sony FS5 outside for a very quick test in bright light. For this I used the Sony E 30mm f3.5 Macro. This cheap lens is a very good performer. I use it a lot on the a6000 since it's APS-C. Works great on the FS5 too.
I really like shooting macro. It's fun. I'm not that good at it but I enjoy it. I set the FS5 to Slog2 and S Gamut. I think this combo works really well. As usual I like to shoot white at 62 IR. The FS5 zebra strips starts at 70 IRE. No waveform unfortunately only Histogram. Nailing exposure is important. Best to go over about a 1 stop to control noise in the shadows with slog.  Never under expose. It will get very noisy. Heck you can easily go 2 stops over if you don't clip the highlights.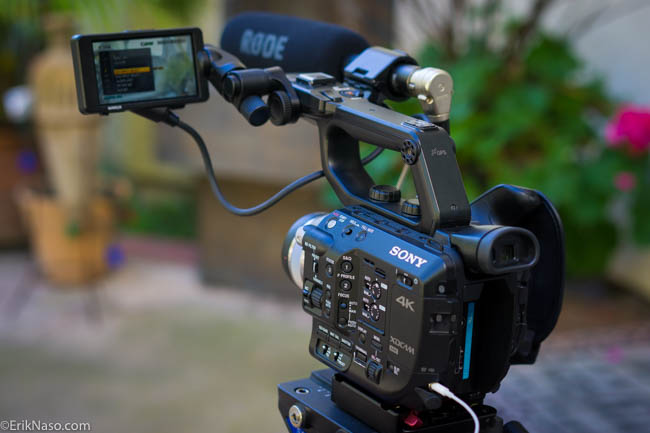 If you use an FS7 the FS5 will feel really familiar to you. The menus are familiar too. I do miss not having a "User Menu" I can customize. That's a great FS7 feature. The camera is easy to shoot with right out of box. I love the variable neutral density filter. It's great to be able to dial in the exact exposure without changing the f-stop. Truly a new way of shooting.
The FS5 is well balanced and shooting handheld is very easy, but my hand did get tired if you try to only hold it with the grip. I found cradling it with your left hand helped a lot and was easy to shoot steady shots.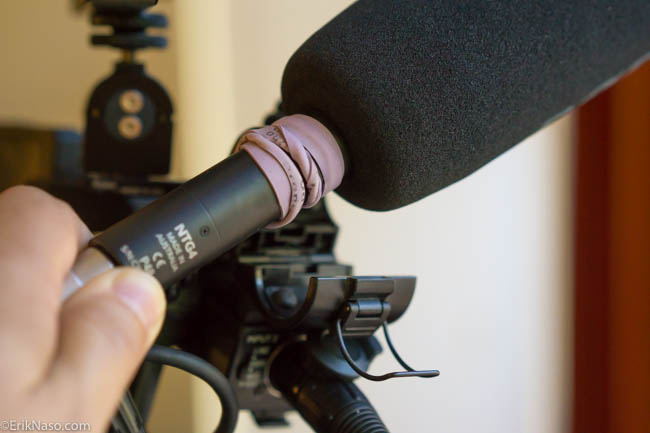 I put the Rode NTG4 in the mic holder and it doesn't fit very snug. Actually a little tighter than the FS7 but not tight enough. Out comes two high tech rubber bands! I never understood why every shotgun mic I've tried on these cameras the mic holders never fit the shotguns. A true mystery. 😀
The FS5 supplies phantom power and the channel 2 connector is right under the holder. I have a very short cable that fit perfect. I always carry a coiled XLR in the bag just in case I need to pop it off to get some isolated natural sound.
I played around with the Sony E PZ 18-105 F4 lens as well, I was surprised by it. It's a very nice fit for the FS5. More shooting will be done with it. It has a nice range and is very light. I found I can do very slow push or pulls with the zoom rocker on the FS5. I like that effect on still images or just to give a little movement to the shot.
One feature I think has a bug in it is peaking in 4K mode. I was struggling to get tack sharp focus. At times I thought I had peaking off so I boosted it to high and it still was having issues. I set the camera to HD and it worked much better. Not sure why this is happening.
Here is PEAKING in HD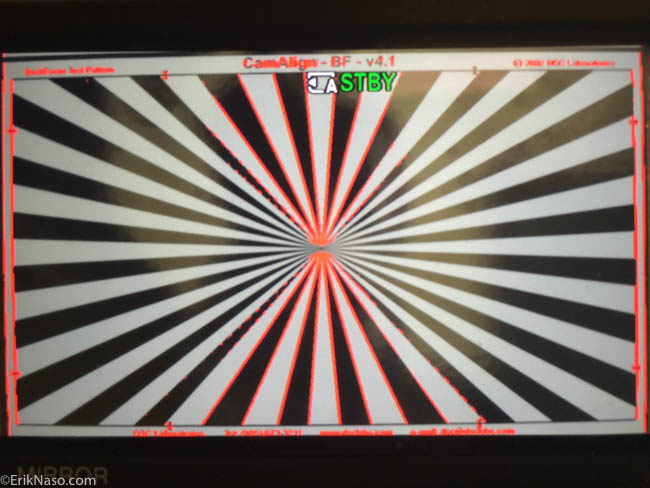 Here is PEAKING in UHD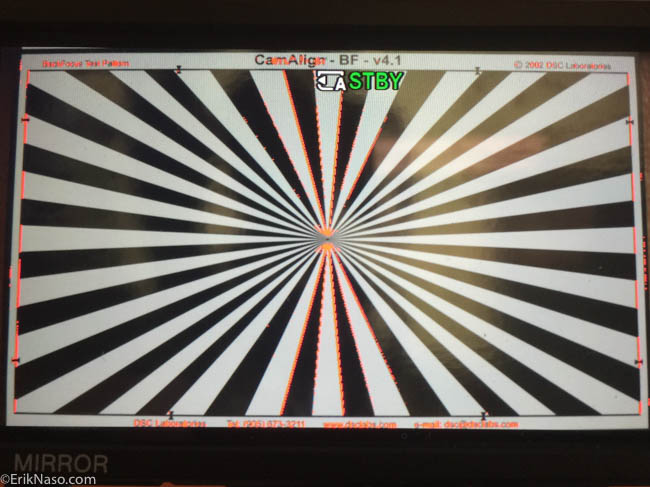 As you can see on the focus target the peaking is much more sensitive in HD. I thought maybe UHD wasn't as detailed but when I compared the video I shot of the target UHD had plenty of detail. Need to do more testing.
Shooting outside in the sun with the EVF was a bit of a challenge but the FS5 comes with a very wide eyecup to help keep that pesky sun out and it does work well and easy to take on and off.
The power switching of the LCD and EVF was making me a little crazy. I got a great tip on how to deal with it. Turn the EVF off internally in the menu, but when you need the EVF turn the LCD off entirely and it would switch for you. Brilliant. When I needed the EVF I just used the off switch on the LCD. 
I hooked up my SmallHD 502 to test the outputs. I wasn't able to get a signal out of the SDI. Not sure why. I know UHD doesn't work but it should be sending a HD signal. Tried several configurations. HDMI worked as it should. Need to figure this one out.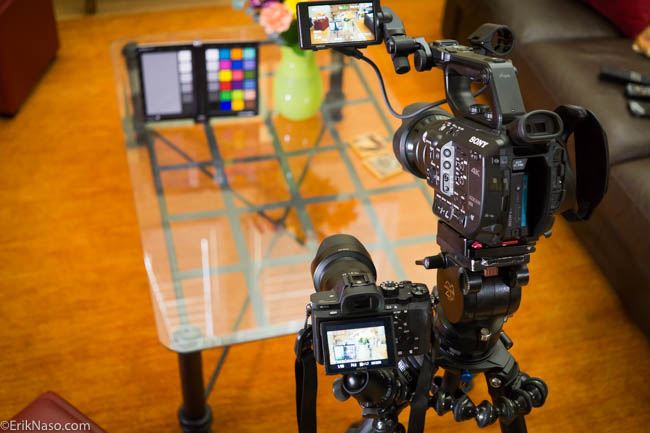 Another little test I did is matching the a7s II with the FS5. It isn't perfect in fact they are very different in Slog2. The a7s II is much flatter and less saturated than the FS5. Colors are a little off too. I was surprised actually. It took some tweaking but I was able to match them pretty well. As for the FS7 and FS5? They are a very good match and will cut very well together. More on all this in the full review.
Thats it for now. These are a few first impression from the first few days. I have spent several going over the FS5 and will be taking it out for more fun filming this week. Lots of features to test. See ya soon!
Please signup for my newsletter! Follow me on Twitter @eriknaso and check out my page on Facebook.
Thanks for coming by! Please help support my site by using the links on this page or bookmark these from my favorite retailers, B&H, Adorama, Zacuto, Amazon.com & Think Tank Photo. Using the links cost you nothing extra, but it helps offset the cost of running my blog. Thanks again for coming by eriknaso.com!
Filed in: 4K • A7s II • Featured Post • FS5 • Sony
Tagged with: Color Finale • FS5 • Peaking • Sony Slog2
I'm a broadcast DP In San Diego. I enjoy sharing what I'm working on and testing new equipment. This blog is also part of giving back. I've learned so much from so many people.