MFT Adapters
If your buying or just purchased a Panasonic GH2 or AF-100 and have a few Nikon or Canon lenses you will need to get a lens adapter to use them with the Micro Four Thirds system. I have tried several different models and have found that for the most part you get what you pay for, unfortunately you really pay a high price for the better ones. The best ones cost $300 to $400.  Unfortunately there are no mid-priced adapters available that I know of,  and the lower cost versions cost $25 to $40.
Here is the list of my favorite Micro Four Thirds adapters that I have put to the test. MORE>>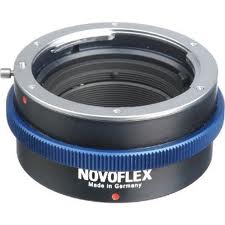 Filed in: 35mm Lens • Equipment Reviews • Lens Talk • Micro Four Third Lenses
Tagged with: Adaptor • AF-100 • AF-101 • AF100 • Canon • Fotodiox • GH2 • Hot Rod PL Mount • Kipon • MFT • Nikon • Novoflex • Vocus PL • Voigtlander
I'm a broadcast DP In San Diego. I enjoy sharing what I'm working on and testing new equipment. This blog is also part of giving back. I've learned so much from so many people.