It's not a huge updated but here is the info on what it does.
Firmware Version 1.0.1.1.00 incorporates the following additional functions and modifications:
A function has been added which allows automatic continuous focusing and iris setting on a subject in the center of the screen when using the Canon EF-S 18-135mm f3.5-5.6 IS STM lens.
The polarity of the XLR terminal has been modified to improve compatibility with external audio devices. The pin configuration has been modified to be consistent with the Instruction Manual.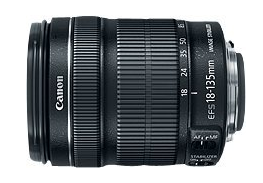 The Canon EF-S 18-135mm f3.5-5.6 IS STM lens seems to be the only lens that's affected by the update. This lens has Dynamic IS (Movie Shooting Mode only) that uses a wide image stabilization correction range to help ensure steady video while shooting when walking and with the update those features will now work on the C100. Auto focus tracking hasn't been feature that works very well for video. I dont own this lens so I cant try it out. Bummer. Canon has two STM lenses but no mention if the updates auto features work with the Canon EF 40mm f/2.8 STM Pancake Lens
Auto iris in video with a variable f stop lens is interesting. I can see in a run & gun environment that it could be useful. If it's all about getting the shot and you need to push in to 135mm from say 25mm let the camera boost the iris to expose correctly. Now if your already wide open then you will have a problem losing a couple stops in the long end. I think a variable ISO would be another cool feature. If it could ramp in a more natural way than the iris can.
In a nut shell. Focus can now be continuously held on the subject with the EF-S 18-135mm f/3.5-5.6 IS STM when the focus mode switch is set to AF. Also, the iris setting will now adjust as needed.
This XLR pin configuration meets the international AES standard recommendations. The firmware update will avoid the scenario where the unit, if used in combination with a device of differing polarity of the XLR terminals, would result in weakened sound levels due to a reversal of the phase relationship.
To download firmware update click here.
On a side note I started thinking why would this very specific update come out. Could be a little feeler to see how users react and find it useful on the C100. Canon only has two STM lenses and if users find this feature helpful and the lens sells then I can see more STM lenses coming. Possibly in the higher end L line. This is all speculation of course but it's fun.
Thanks for coming by! Please help support my site by using the links on this page or bookmark these from my favorite retailers, B&H, Adorama, Zacuto & Amazon.com . Using the links cost you nothing extra, but helps offset the cost of running my blog. Thanks again for coming by eriknaso.com!
Filed in: C100 • New Release
Tagged with: C100 • Firmware Update
I'm a broadcast DP In San Diego. I enjoy sharing what I'm working on and testing new equipment. This blog is also part of giving back. I've learned so much from so many people.