I love it when you find a great deal. I love it even more when it's also a great product! That happened when I found this GH3 battery grip on eBay. I usually have low expectations when I find after market products and no offense but some of the Chinese stuff can be iffy, but not all the time. In fact lately I've bought and used several very good products from China, and this one is a winner!
If you have a GH4 this inexpensive grip doesn't work with it unfortunately. You will get errors and the camera will lock up. I think it has a lot to do with the way the GH4 is designed to work with the YAGH external device.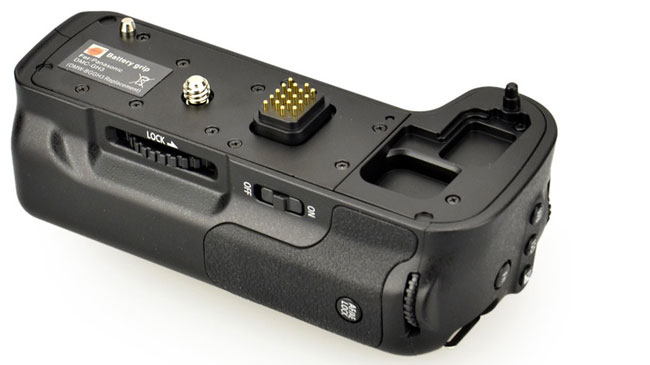 I wanted a battery grip for my GH3, but the Panasonic version is ridiculously expensive at $200 so I went looking around, and found this DSTE DMW-BGGH3 Battery Grip For Panasonic Lumix DMC-GH3 Camera on eBay, and figured I would give it a try. It was only $71 with free shipping. When It arrived I was surprised how nice it looked and felt. I never held the Panasonic version before, so I don't have a comparison, but the quality seems very good on this one.
I attached it to the GH3, and it fits like a glove! All the functions work just as they should. How cool is that! So far I'm very pleased with it. This is over half the price of the Panasonic. Great deal!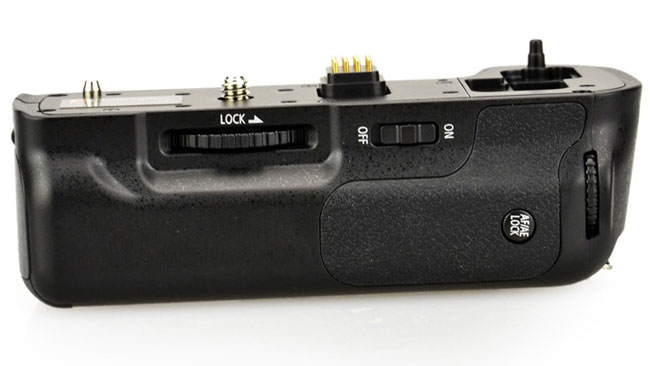 For me a battery grip is for stills shooting. I don't need a grip for video capture. I love my GH3, and being able to get a little more of the camera to hold on to is a good thing especially in the portrait position. Having the AF/AE Lock, dial and trigger on the grip is also very helpful. You can have onr battery in the body and one in the grip giving you more power than you could use in a day since the GH3 batteries are very good. I prefer to just have one in the grip. If the battery in the camera dies you'll need to take the grip off to change it. The Panasonic version is splash/dust proof. however the DSTE doesn't have any seals on the battery door or around the base that connects to the camera.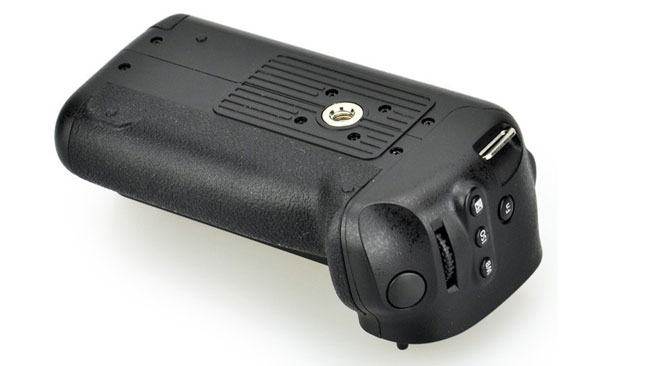 The grip has a rubber coating where it makes contact with your hand to make it less slippery and it feels just like the GH3 coating. I do wish the tripod mount wasn't offset but that's not a deal breaker. All around this grip is a winner at an amazing price, and I'm really happy with the look and feel. I haven't taken it off yet. It's funny because the one thing I like the most about the GH3 is the size of the camera, and how portable and light it is. The grip does make it bigger but in a good way that give the GH3 a real pro feel to it.
Only negative I can find is it's not weather sealed. Keep that in mind since the GH3 is.
Key features.
Price
Fits Like A Glove
Feels good in the hand
Lots of functions buttons for vertical shooting
Did I mention the price?
Bummer.
Doesn't work with the GH4
Thanks for coming by! Please help support my site by using the links on this page or bookmark these from my favorite retailers, B&H, Adorama, Zacuto, Amazon.com & Think Tank Photo. Using the links cost you nothing extra, but it helps offset the cost of running my blog. Thanks again for coming by eriknaso.com!
Filed in: DSLR • Equipment Reviews • GH3
Tagged with: Battery Grip • eBay • GH3 • Grip • MFT • Micro 4/3 • Panasonic
I'm a broadcast DP In San Diego. I enjoy sharing what I'm working on and testing new equipment. This blog is also part of giving back. I've learned so much from so many people.