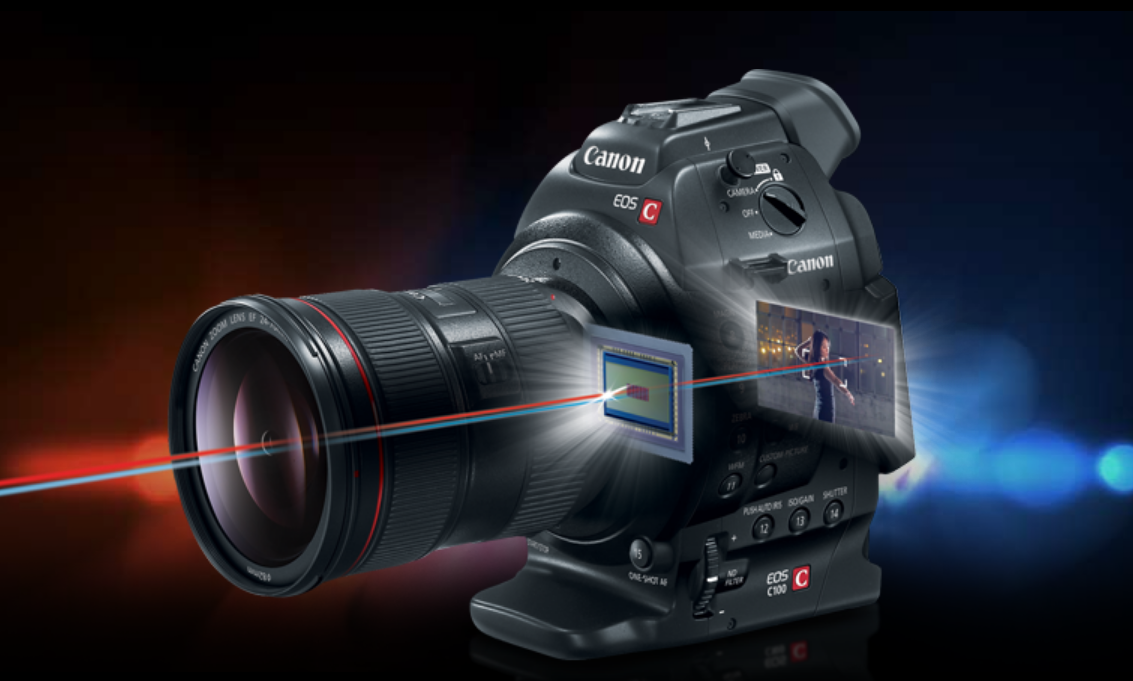 Canon announced a new feature upgrade for the C100. For $500 Canon will update the firmware and adjust the settings to the existing C100 sensor. The original sensor already has the dual pixel technology built in just not activated in a sense so with only a firmware update and some tweaking it unleashes the AF capability with the Dual Pixel CMOS AF technology. Check it out in action in this interview and demo with Yoshinari Onda, the global product manager for Canon's Cinema EOS cameras. Dan Chung did a great job on this interview at the Inter BEE 2013 conference.
In this video you can see just how good this new auto focus is. I'm pretty impressed how it doesn't hunt for focus and locks in pretty fast. I saw only one time when it had an issue but for the most part it worked pretty darn well. I think this is very impressive.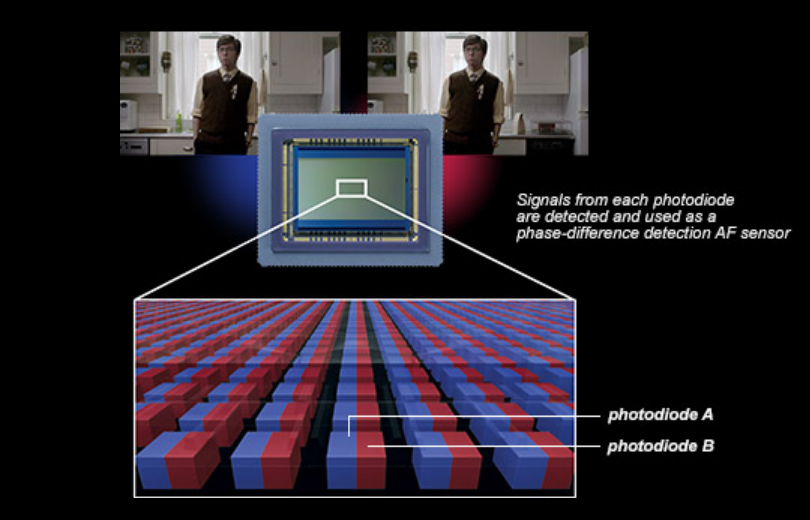 What this means is you get continuous tracking auto focus on your C100. I haven't used this type of feature with vary much success on other cameras but I'm very curious how well it will work on the C100. I can see this being helpful for moving subjects, but it has to be really good to trust it or the shot will be blown. Documentary shooters will be very disappointed if they depended on the feature and it doesn't track very well. No do overs in photojournalism if the event is a one time shot. With that said you got to give Canon the benefit of the doubt since they are charging $500 for a feature, and it better work and work very well or they will have some pretty angry customers. $500 is nothing to sneeze at!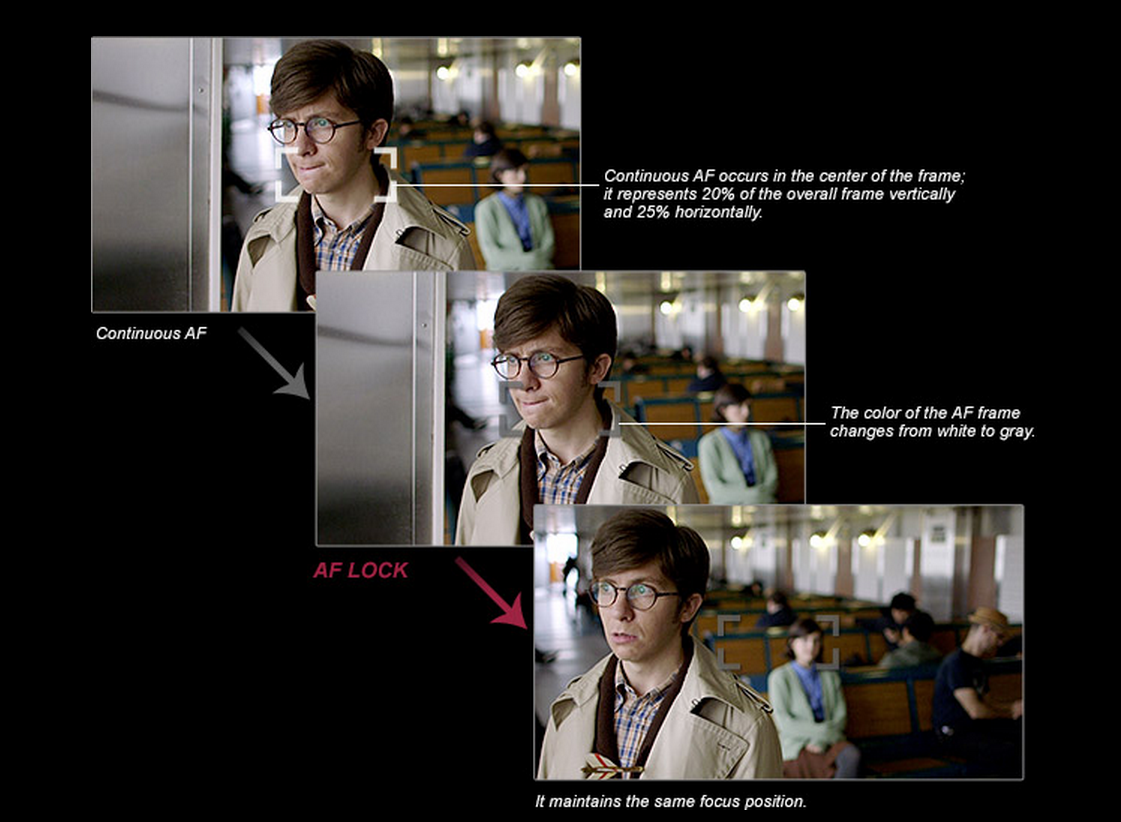 Canon claims that you can pan the camera with the continuous auto focus on and with both the camera and subject moving, and the subject will stay in focus. That's pretty amazing. Walking dialog shots would work really well with this feature. This I would like to try. So this has me thinking. The  If Canon is willing to add paid upgrades and features that require hardware changes this could open the door for other types of upgrades as well. Like more frame rates for example.website doesn't say its a new sensor exactly but it sure implies that it is the sensor that is being replaced. I'm going to definitely keep my eye on this and maybe I will get the upgrade done as soon as more information comes out in February. Since learning recently that the upgrade is not a sensor or hardware upgrade I feel my statement isn't relevant anymore. It would be exciting if hardware upgrades did exist but for now this isn't the case.
Available soon from Canon will be a factory-installed upgrade for the EOS C100 Digital Video Camera that will offer an autofocus mode to prevent motion artifacts during rapid talent and pan moves. The upgrade provides a new Continuous AF (Autofocus) Function for all Canon EF Lenses, apart from manual-focused models, using Dual Pixel CMOS AF technology. A new AF Lock setting also lets you change the image framing while holding the desired focus point. These critical focusing capabilities are designed to enhance the smooth capture of moving subjects and achieve more natural-looking autofocus so users can meet their creative needs in even more situations.
How does Dual Pixel CMOS Work?
The EOS C100 camera with Dual Pixel CMOS AF technology features a CMOS sensor that consists of an array of pixels that each feature two separate photodiodes. By continuously comparing their outputs during AF mode, phase-difference autofocus helps ensure non-blurred images even when the talent and/or camera are moving. The new feature places a high priority on image quality, providing a natural, smooth autofocus movement with all Canon EF lenses – including newer-generation STM lenses – offering quieter operation.
After this modification, the EOS C100 camera's Continuous AF function in the middle of the frame represents just 20% of the overall frame in the vertical plane and 25% horizontally, the remainder being used to define the sharpest section of the image for tight, accurate video resolution even when the camera is moving. The AF Lock mode allows you to set the focus point and hold it, thereby making it possible to change framing while maintaining the same focus position.
A modified EOS C100 camera's set-up menu offers two options for "AF Mode" – One-Shot AF and Continuous Autofocus – with AF Lock also becoming an option for the camera's assignable buttons. During filming, you simply press this button to prevent Continuous AF from changing, and then press it again to re-enable that mode.
The Dual Pixel CMOS AF technology helps provide smooth and consistent autofocus, so that pans are natural looking with subjects remaining focused even as they move. The compatibility of Dual Pixel CMOS AF with many Canon EF lenses combines outstanding optical tools with a wide range of creative options.
By using Contrast AF signals to supplement the EOS C100 camera's new Dual Pixel CMOS AF, you may be able to avoid blurring caused by the normal inability to detect the direction in which the focusing circuitry should move to help ensure consistent focus.
Faster One Shot Auto Focus Mode
The combination of Contrast AF and Dual Pixel CMOS AF helps ensure that autofocus adjustments will move in the correct direction, and not hit the end of its range and then have to change directions to locate the correct setting. As Contrast AF can now detect the correct focusing direction, thereby eliminating a random search, a modified EOS C100 will focus twice as fast as an unmodified camera, with a more natural look and no overshoot. Because the current One-Shot AF mode uses only Contrast AF, movements can be jerky with overshoot anomalies.
The factory-installed upgrade for the EOS C100 camera is targeted at users who regularly shoot moving subjects, or who want a smoother, more natural-looking autofocus feature. Specific markets include documentary filmmakers, electronic newsgathering, sports productions, weddings and similar special events, nature and wildlife, and many others.
Canon USA will perform this feature upgrade at a cost of $500, and will require that EOS C100 cameras be sent to an accredited Canon service center. Shipping and handling charges also may apply. Additional details will be provided when the upgrade becomes available.
Thanks for coming by! Please help support my site by using the links on this page or bookmark these from my favorite retailers, B&H, Adorama, Zacuto, Amazon.com & Think Tank Photo. Using the links cost you nothing extra, but it helps offset the cost of running my blog. Thanks again for coming by eriknaso.com!
Filed in: C100 • Featured Post
Tagged with: C100 • Canon • Dual Pixel CMOS AF • firmware • Firmware Update • Yoshinari Onda
I'm a broadcast DP In San Diego. I enjoy sharing what I'm working on and testing new equipment. This blog is also part of giving back. I've learned so much from so many people.