I recently bought a mighty sweet 15″ 2013 Retina MacBook Pro. It came preloaded with Mavericks and for the most part I like it a lot! Mavericks is a little different and gave me some issues installing CUDA drivers. Apple hasn't certified a lot of drivers yet so Mavericks didn't want to install updates I needed. It makes you control click and then open the program. I little hassle but once I figured it out I had CUDA up and running.
Other than my Mac Mini I didn't have any other Thunderbolt enabled Macs. With the mini I used the Thunderbolt port with a display adapter only. It's really not a work horse computer like my Mac Pro and MacBook Pro are. I think I have to many computers. Nah! Thats crazy talk.
Most of the media drives I have purchased over the years are eSATA. They have been the fastest I could use since USB3 wasn't on any of the computers I owned.
I looked around for a hub to get my eSATA RAIDS to work with Thunderbolt and found the LaCie eSATA Hub with two Thunderbolt and eSATA connections. I figured this would at least make what I have work until I want to upgrade to media drives with Thunderbolt. I wasn't sure if I could get the LaCie to work with my main media RAID0. This one is a 5 bay MacGuru Burly port multiplier that I use with my Mac Pro.  I searched LaCie's site and couldn't find any info whether or not it was compatible with port multiplier systems, and I have to admit I was a little concerned with just trying it out to see. You never know what might happen like the breaking the RAID0 and losing all the files on the RAID. Could happen. Well I decided to go for it and it works! This is great. The MacBook Pro mounted the Burly port multiplier RAID0 and I tested it out with Premiere Pro CC. I created a test project and imported some media and it edited just like it should without issues. Time to run some speed test. I didn't think O would get this far!
First test is with the LaCie eSATA Hub with the MacBook Pro and the 5 bay MacGuru Burly port multiplier.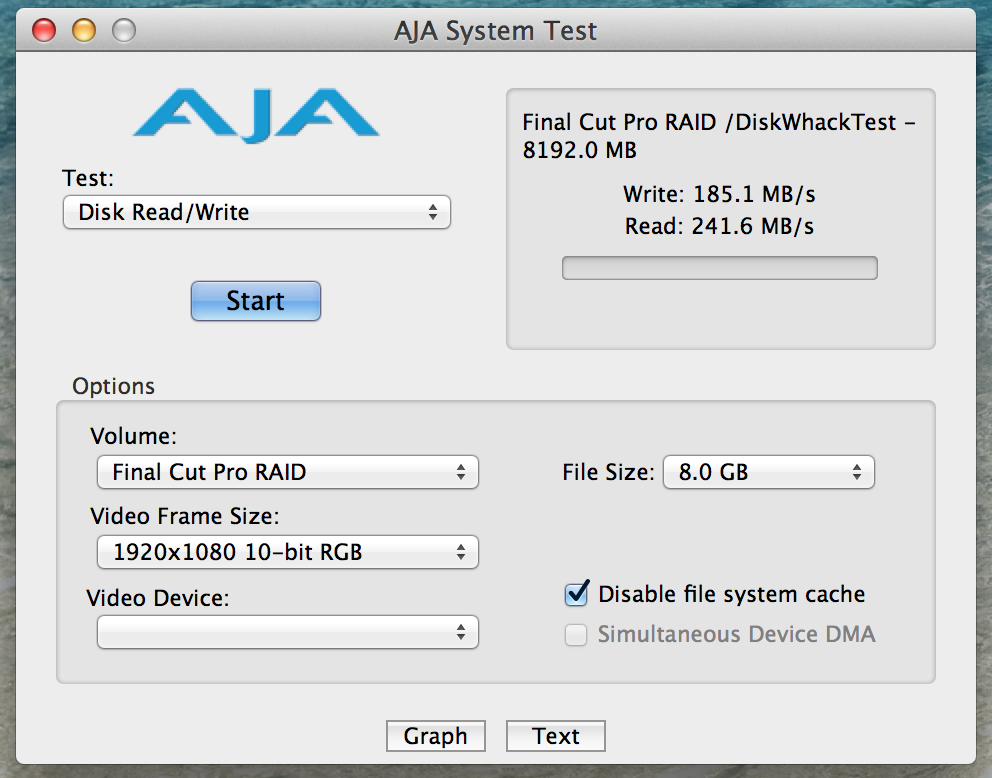 Not bad. I can live with this for editing. Next I tested the Mac Pro setup as usual with a port multiplier card installed in the Mac Pro.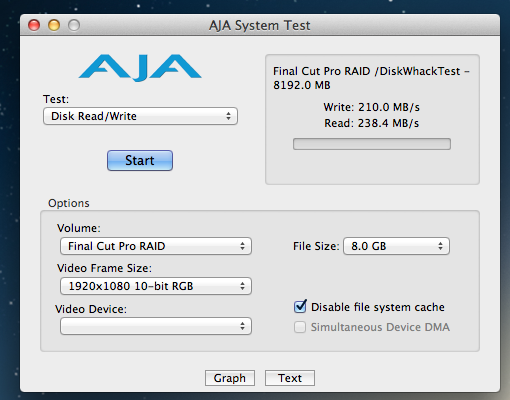 As you can see I get better write performance with the older Mac Pro and internal card than I do with a brand new MacBook Pro but faster read with the LaCie eSATA hub, I think this very acceptable and I'm glad I now can switch back and forth to all my media drives with this cool little hub without such a close performance match. Money well spent. The LaCie eSATA Hub requires not drivers or software. All it needs is AC power and a Thunderbolt cable (not included) Plug it in and go. Very pleased with this product.
Thanks for coming by! Please help support my site by using the links on this page or bookmark these from my favorite retailers, B&H, Adorama, Zacuto, Amazon.com & Think Tank Photo. Using the links cost you nothing extra, but it helps offset the cost of running my blog. Thanks again for coming by eriknaso.com!
Filed in: Equipment Reviews • Post Production • Premiere Pro • Video Editing
Tagged with: LaCie • LaCie eSATA Hub • Media Drives • Premiere • Premiere Pro CC • RAID
I'm a broadcast DP In San Diego. I enjoy sharing what I'm working on and testing new equipment. This blog is also part of giving back. I've learned so much from so many people.