I need to make a correction in the review. I stated that a USB3 SATA adapter comes with the the recorder and it does not. I made a mistake on that one. Sorry. This adapter is fairly inexpensive at $17 from a third party. I'm updating the Vimeo version now.
Okay if you watched the video review I promised to give you links and more detailed info. Well here is the link for all the current specifications. Since Convergent Design is constantly adding new features it's best to go to the source for the most current specifications.
4K cameras are growing faster than I thought they would. With the Sony A7s and GH4 the 4K cat is out of the bag for all to. So what if you want to record UHD to a better codec? Well at this time the affordable solution comes from two companies. Atomos and Convergent Design.
When Convergent Design offered to send me a 7Q+ to review I jumped at the opportunity. Ironically I have a Shogun too and to be honest I'm a little disappointed in how incomplete it is, however it is getting features that was promised, but for this review I'm going to focus on my experience using the Convergent Design Odyssey 7Q+.
Two years ago at NAB I went to the Convergent Design booth and saw the prototype Odyssey 7 and 7Q. I was blown away by the concept of having a very high quality display with an external recorder included at a very competitive price point. Actually it was touted as a monitor first with an option to add codecs and media second. Great idea!
I shot an interview on the new Odyssey 7. At that point I knew this was going to be a big deal. Here is the interview I did.
Back in January 2014 the original Odyssey 7Q started shipping but at that time very few or at least only the Sony FS700 could send a 4K signal out of HDMI. With the FS700 it was Sony RAW. The 7Q+ with a paid update can take the FS700 RAW and record it to ProRes HQ. The update is $798.
Then a month later Panasonic releases the GH4 4K MFT camera that can record 4K internally as well as send 4K 10bit UHD out of the Micro HDMI. This was crazy! Oh wait it gets better. Sony then shows us the A7s mirrorless full frame camera that also is 4K but doesn't record internally like the GH4 can. So this put the original Odyssey 7Q in a sticky position and Convergent Design went to work to get the Odyssey 4K ready via HDMI for these hot new cameras and other ones sure to be coming. Now we have the new 7Q+
This new flagship monitor/recorder shares all the features the original 7Q does but with the added ability of recording 4K via the mini HDMI input as well as the quad SDI inputs. You get the best of both worlds.
Here is a promo I shot using the A7s in 4K with the Odyssey 7Q+.
All the b-roll is with the A7s and the anchors are with the Canon C300. Edited in HD. Here is a screen grab in UHD shot with the Canon 100mm Macro and A7s.
The thing that stands out about the Odyssey 7Q+ is how solid it feels. The body is all metal and the screen is beautiful. It's big but not heavy. Weighs only 1 lb 8.8  oz with battery plate attached. Add a little more when you attach a mounting solution like the Manfrotto ball head or the Xtender friction mount. Both are very good options.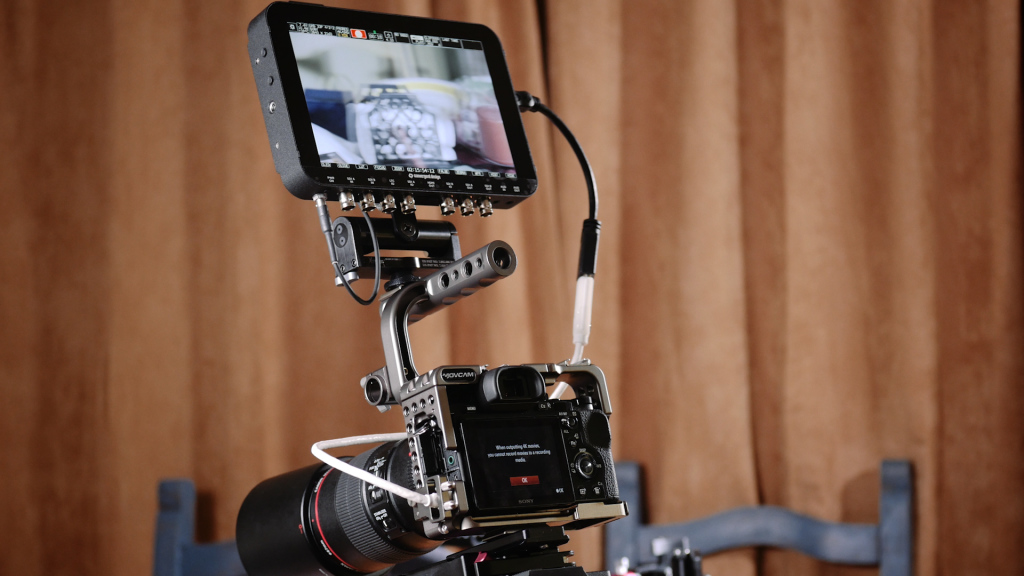 In fact I wasn't sure I would like it as an on-camera monitor and many people that saw it on top of my A7s on Instagram thought I was crazy to have this huge monitor on such a small camera.
To be totally honest it looks ridiculous but with the solid cage like the A7s Movcam and a Manfrotto 492LCD ball head  or Xtender friction mount it's really great. Why? Because these small cameras are hard to work with on tripods. The screens are small, and the EVF's are hard to get to at different angles. Having a sharp color accurate monitor like the 7Q+ is pure sweetness. I don't care what it looks like if it makes shooting easier. Laugh at me all you want. 😀
The monitor has the best touch controls I've used. at the bottom of the screen you have several available and they all are one touch away. I like that a lot. No tapping to enter a menu first then selecting  one of several options and exiting. One tap and tools like Waveform just pop on. Want to change the settings of a tool? Hold the touch a little longer and a options menu pops up. The 7Q+ comes with a screen protector preinstalled to protect the gorilla glass from scratches.  Replacements are available for $35.
Recently Convergent Design added two 256 SSD drives to the kit. Thats a $800 value! I don't know how long it will last but it sure sweetens the pot a little.
Here is a list of the functions. By pressing and holding the functions can be customized.
Guides
Lut – Arri, Canon C Log, Sony FS700 S-Log2, F3 S-Log, F5/55 S-Log2, FS7/F5/F55 Slog3
Focus Assist – Peaking is customizable
Zoom – 1:1 and 2:1
False Color – Nice scale on the bottom of the display for reference.
Zebra – User changeable to how you like them set.
Waveform – Luma and RGB
Histogram
Hide – Hides all the on screen controls
I like the zoom feature a bunch and dragging your finger around the screen is well… fun! And yes it helps a ton to check focus since the OLED screen is full HD.
The menu isn't sexy. Nope. Nothing stands out about it at all. Only that it makes sense and is easy to navigate and change settings. If you like straight forward no frills GUI then you will love it. I figured it out very quickly and found changing cameras and resolutions to be a breeze.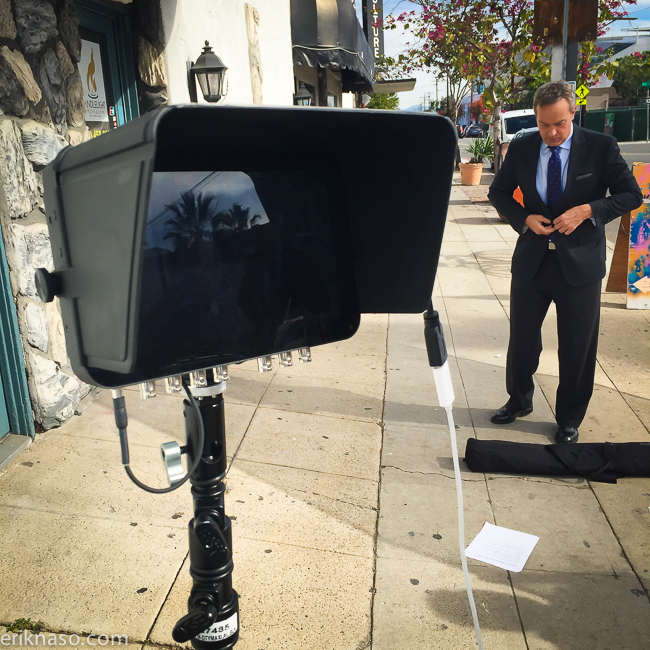 One thing I do find with the screen is it's hard to see outside in the sun. This is an issue with all monitors so you will need to bring a black tee shirt along and cover it like an old time photographer.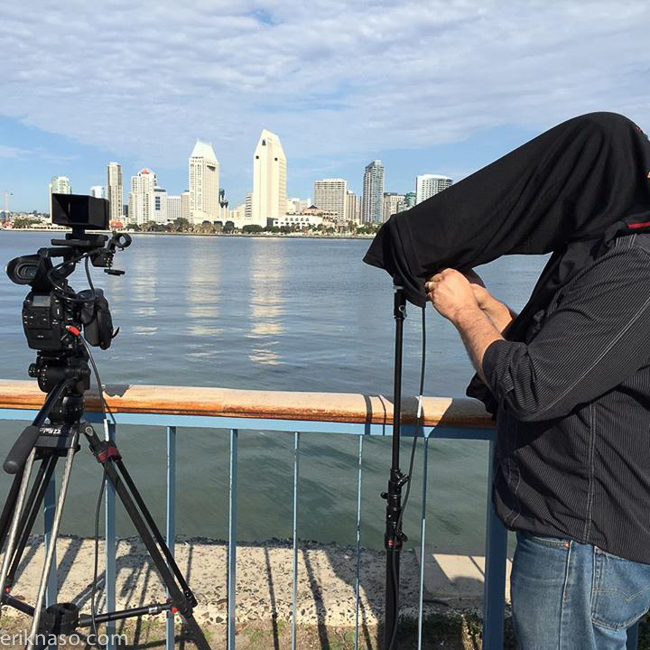 I didn't find the glossy screen hard to work with. I must be used to it now having a MacBook Pro Retina display for some time.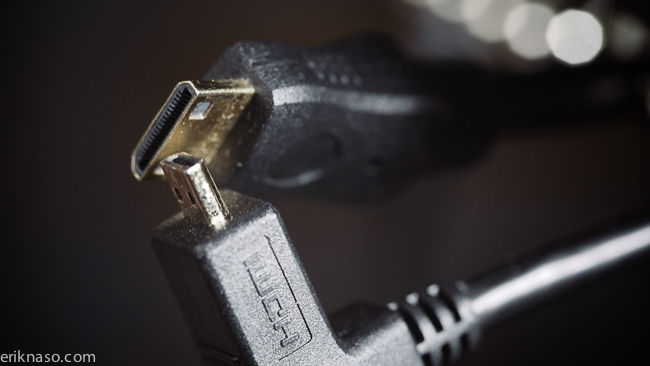 The 7Q+ uses mini HDMI I/O. I loath mini and micro HDMI connections. They suck. Period. I've had one fail on my GH4 and it's common that 5D owners have had this issue to. Also finding a cable with mini to micro ends is hard to find. Good news is Convergent Design is now adding this cable to the kit and if you already have a 7Q+ give them a call and they will send one to you. Tell em Erik said…. 😀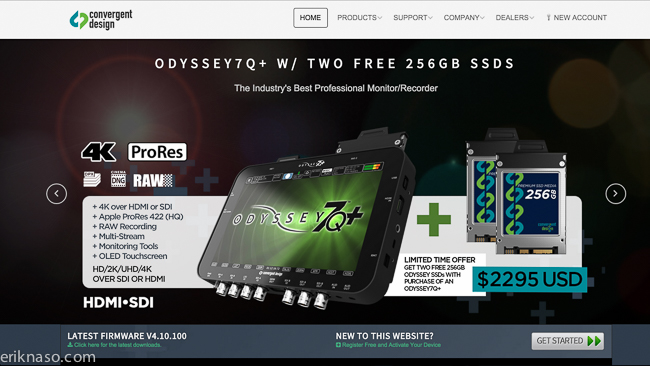 Recently Convergent Design added two 256 SSD drives to the kit. Thats a $800 value! I don't know how long it will last but it sure sweetens the pot a little.
The 7Q+ has very versatile battery options. I chose to use the Sony NP-F type since I had several already for LED panels and they last pretty long and are fairly compact.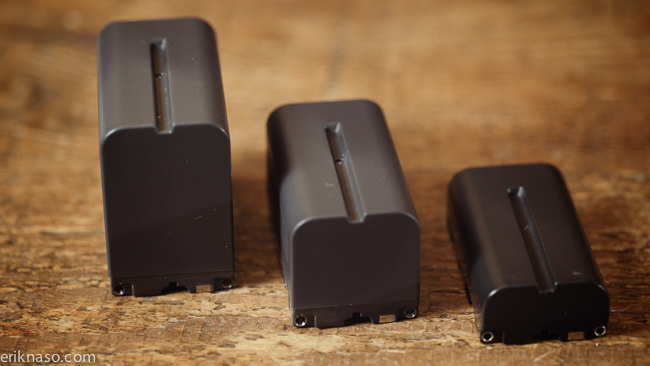 With one 2600Mah battery I got one hour and 23 minutes of continuous recording. Not bad at all and thats with the small battery.
Using the 7Q+ is very simple. It worked flawless for me on several shoots. I used the A7s in 4K for b-roll on a commercial shoot and also with the Canon C300 as a monitor as well as recording via SDI to ProRes HQ. Never an issue with any of the connected cameras. That's what stands out about the 7Q+. It's a solid workhorse kind of device. Not cheap feeling. Built to perform just like the person that is using it.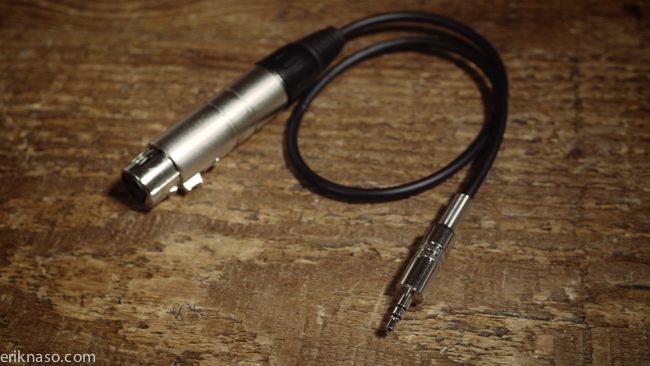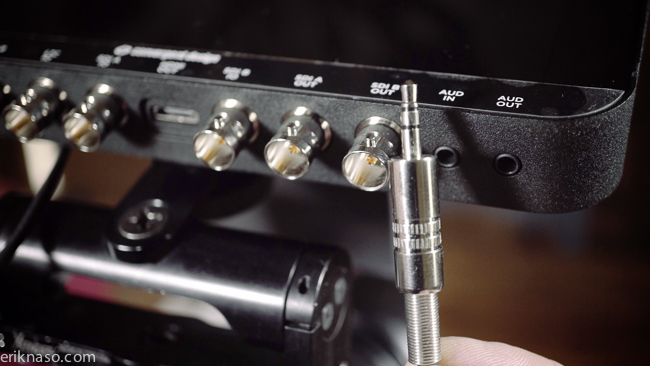 If you use SDI and it doesn't carry the audio then you need to get a 3.5mm TRS cable with XLR on the other end for a microphone. The audio input is digital as well as analog.
Things I like
Screen is beautiful.
Fast access to the main tools you want on the bottom of the screen. No need to enter a menu first then pick a tool like on the Shogun.
Build seems very solid but does add weight.
Multiple battery options available with easily swappable plates. I'm using Sony NP F Series type and they seem to work pretty well. Not too heavy and powers the unit for about an hour or so. Still testing this.
Two slots for SSD drives for more recording options. New DEAL adds two 256 SSD drives.
Things I Don't like
Mini HDMI in and out. I'm having a hard time finding a cable with micro HDMI on one end and mini on the other. This means I need to use an adapter and I really don't like adapters especially when I'm recording. Plus it adds more weight to the connector and that could cause it to fail much easier and having to send the 7Q+ off for repair. I won't put an adapter on the camera end with micro HDMI inputs without a lock to prevent damage to the port. I haven't had a full size HDMI port fail yet but have on one of my GH4's.
No ProRes 422 or LT option. Sometimes that's good enough and you can get more media on the SSD.
No DNxHD option – Not sure if it's available with download or not.
1/4 40 tap is on the back. I would if it was under the monitor but I didn't have any difficulty adding a ball head with hot shoe.
Proprietary media is expensive. 512GB cost $795 1TB $1400
No travel case included. Nanuk Custom Case $150
Doesn't come with sun shade $80
Doesn't come with battery plate option $79
I touched on the file system the 7Q+ uses and it's clear that that is part of the safeguarding of your media. It took me 40 minutes to transfer 255GB of ProRes HQ with the free software to my RAID 5. Not bad.
The 7Q+ is a very nice recorder monitor. It does both very well. And with the new special offer it comes with two 256GB SSD drives making it a really great value.
So if you made it all the way down to here and didn't watch the video STOP NOW and watch it! 😀 I cover a lot that is much better to see than read like setting up the GH4 with YAGH and all the 4K options with the A7s. Take a look and thanks for visiting eriknaso.com.
If you're considering buying a Odyssey 7Q+? Please use this link to B&H and help support eriknaso.com. Thanks!
Follow me on Twitter @eriknaso and check out my page on Facebook.
Thanks for coming by! Please help support my site by using the links on this page or bookmark these from my favorite retailers, B&H, Adorama, Zacuto, Amazon.com & Think Tank Photo. Using the links cost you nothing extra, but it helps offset the cost of running my blog. Thanks again for coming by eriknaso.com!
Filed in: 4K • Equipment Reviews • FS7 • GH4 • Micro Four Thirds • Mirrorless • New Release • Production • Recorders • Sony
Tagged with: 4K Recorder • 7Q+ • A7s • Convergent Design • FS700 • GH4 • HDMI • RAW
I'm a broadcast DP In San Diego. I enjoy sharing what I'm working on and testing new equipment. This blog is also part of giving back. I've learned so much from so many people.