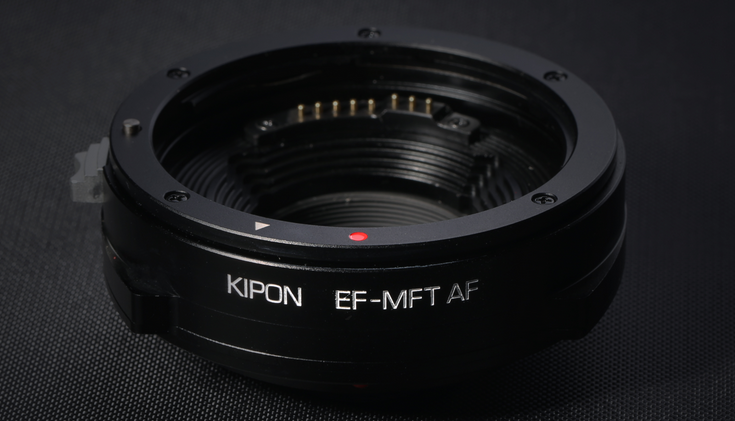 KIPON introduces a new high speed Canon EF To MFT Autofocus Electronic Adapter that lets you control your Canon lenses on the GH4. They claim it's the worlds first but Metabones also has this type of adapter as well. KIPON nade a adapter with iris blades built in that wasn't so good so. We are seeing a lot more more electronic adapters for Canon lenses coming to market now. Maybe the protocol is figured out making them work better. Auto focus sure is lacking in the performance area with adapters. If this new entry actually makes the camera usable for stills AF shooting that would be a big deal. We shall see.
From KIPON.

Five years ago, KIPON developed out world first mechanic adapter with built-in iris, to use Canon EF lens on MFT(m4/3) body, to solve  the problem for only electronic iris control of  Canon EF lens. Today still KIPON, we bring to market a new world first full Auto-focus adapter, to use Canon EF full frame and EF-S Apsc lens on MFT(m4/3) body.

This adapter equipped with electronic contact and built-in circuit board with chip, besides  auto-focus and stability function, also can transmit precise EXIF information to the camera body.

The market price for this adapter is 285USD,will be on sale from May 10, 2015.

KIPON is leading brand in lens adapter field, the adapters we developed have many series, over 500 models,  our products widely be used for consumer photography, broadcasting and cine, medical, industry cameras, etc.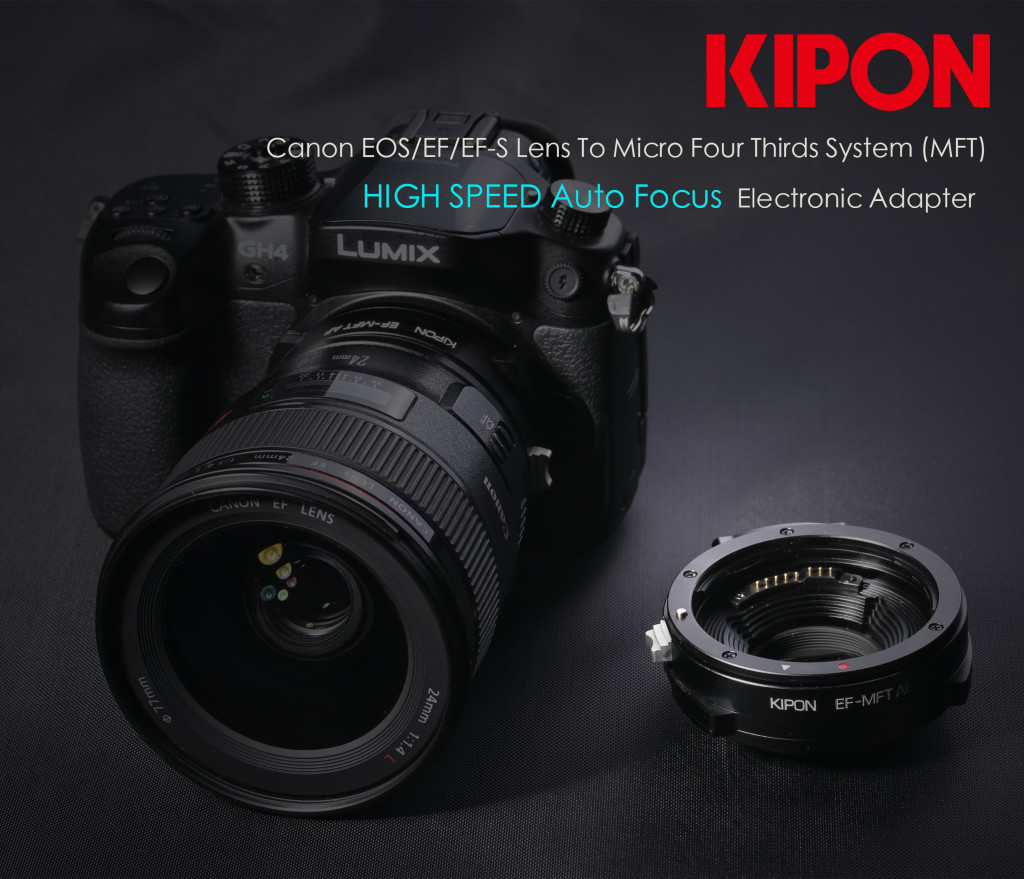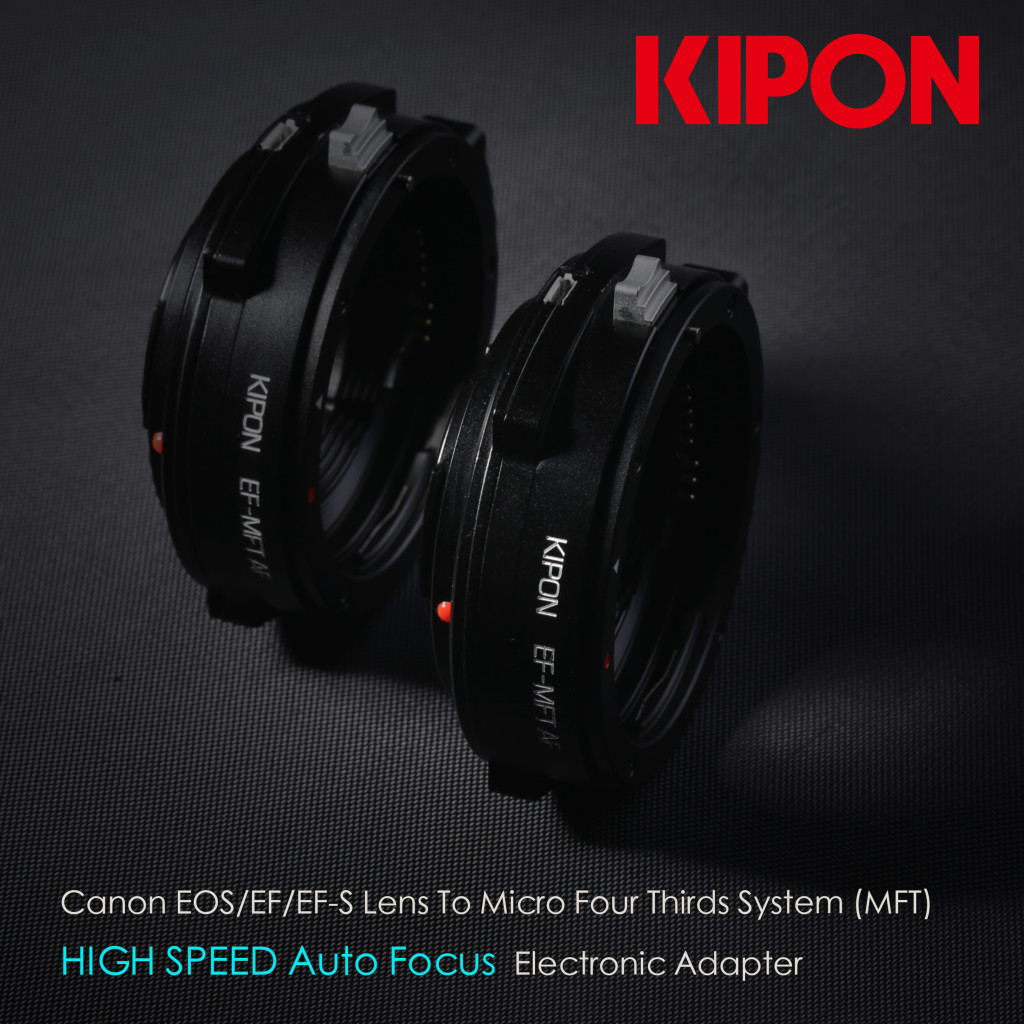 Follow me on Twitter @eriknaso and check out my page on Facebook.
Thanks for coming by! Please help support my site by using the links on this page or bookmark these from my favorite retailers, B&H, Adorama, Zacuto, Amazon.com & Think Tank Photo. Using the links cost you nothing extra, but it helps offset the cost of running my blog. Thanks again for coming by eriknaso.com!
Filed in: GH3 • GH4 • Lens Talk • Lenses • Micro Four Third Lenses • Micro Four Thirds • Mirrorless • New Release • Panasonic • Speed Booster
Tagged with: Kipon • MFT Adapter
I'm a broadcast DP In San Diego. I enjoy sharing what I'm working on and testing new equipment. This blog is also part of giving back. I've learned so much from so many people.