I've had the a6300 for some time now and for the most part I like it. Yes it has it's flaws. Overheating and rolling shutter are really the big ones.
The rolling shutter is bad in 4K. The worst I've ever seen in a camera. In HD it's not bad. Add OIS lenses and handled shooting is smooth. More on lenses in a minute. I can work around the jello but the camera overheating is a real pain in the ass! I live in San Diego. You can't get much more mild weather. It still overheats. In 4K it did during an indoors product shoot I did. Went for about a half hour then got hot and shut down. Check out the full article on both the rolling shutter and overheating HERE 
The other day I was shooting stills for a location scout. We went outside to find some locations and snap a few pics. It was a warm day. About 80 degrees and not a cloud in the sky. Very sunny. The temp icon came on after about 10 minutes. Now if I'm touring around on vacation and the camera in stills mode is overheating just being on I'm not going to very happy. This is a consumer orientated camera after all. Even with some pretty high end features that pros like. It should be able to be usable as a walk around camera right?
This is what the high temperature icon looks like.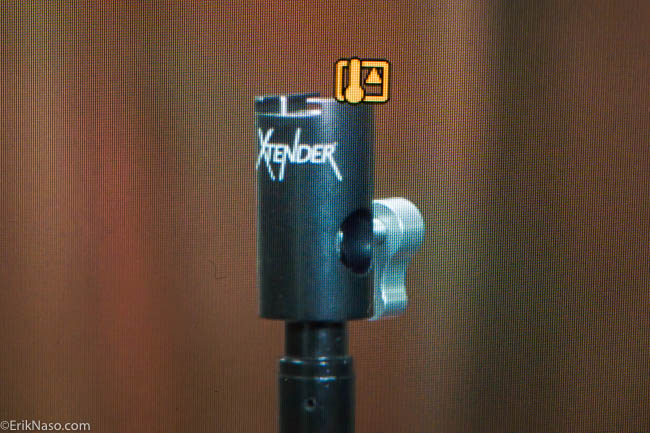 I was a little surprised because I was only shooting a few pictures. Nothing crazy. Probably shot 10 pics but I had the camera on the whole time. This had me scratching my head.
Below is my latest Vlog episode. It's about how I used the CAME-TV Single with a overloaded a6300 for a promo shoot.
Plus an unboxing of the Olloclip. It's a lens system for the iphone and the Studio Case that I really like too.
Very cool product and will do more on it soon. And to end it you can see my latest overheating test I did.

I've decided to try a dummy battery and external power to see if it will overheat. The theory is the battery gets hot too and contributes to the issue. This could be the case but and a BIG BUT is I don't want to carry a big external battery around while shooting in 4K or outside in the sun. Not really ideal. On a tripod or possibly on a gimbal I could get it work but that sure limits its usability.  I'll report back on my finds.
Now that I got that out of the way let's move forward with some of the features I like. The Sony a6300 for me isn't a main camera. What it is is my stills/video hybrid cam that I will have with me at all times. It's my upgrade from the a6000 and I think it's a very good upgrade too.
Oh I forgot to mention one other issue. Well I suppose it's not an issue it's a feature that is missing. A HEADPHONE JACK! Ugh! Come on Sony! Really? It bugs me that monitoring audio is a missing feature on a camera that now has an audio input. Why on earth add that and no way to monitor it. Maybe it has to do with space. Yes if I use a external monitor like the SmallHD 502 or Convergent Design 7Q+. Both have headphone jacks that give you audio playback but I don't use a monitor very often with the a6300. I just don't use it like that very often. Don't get me wrong I love being able to input audio direct into the camera and most of the time I use my Sony UWP-D11 wireless with the SMAD-P3 Multi-Interface Shoe Adapter. This is a great combination and it also has a headphone jack on the receiver. It's really only good to know what the audio sounds like before inputting into the camera but at least you will know if it sounds good. Still not ideal. When using the SMAD-P3 Multi-Interface you can't change the level in the camera. You use the receiver/transmitter to set the db levels and it sounds great. I haven't had any issues with levels so far using the UWP-D11 wireless. Highly recommend it.
HD performance is very good. It's not as detailed as 4K but much reduced rolling shutter and indoors it won't overheat. Or at least it hasn't on me yet. Early reports made out the HD IQ unusable and that couldn't be farther from the truth. It's fine. No one will say your video looks like crap because you shot it in HD. Just sayen 😀
I used it for some broadcast work and I feel it looked great. Trust me it's better than a 5D as far as IQ goes.
Stills are fantastic! Shot these with the Sony 90mm Macro. Love this lens! Plenty of detail and the AF system with the 425 Phase-Detect Points is great. We will see this soon in other Sony cameras. You can bet on it.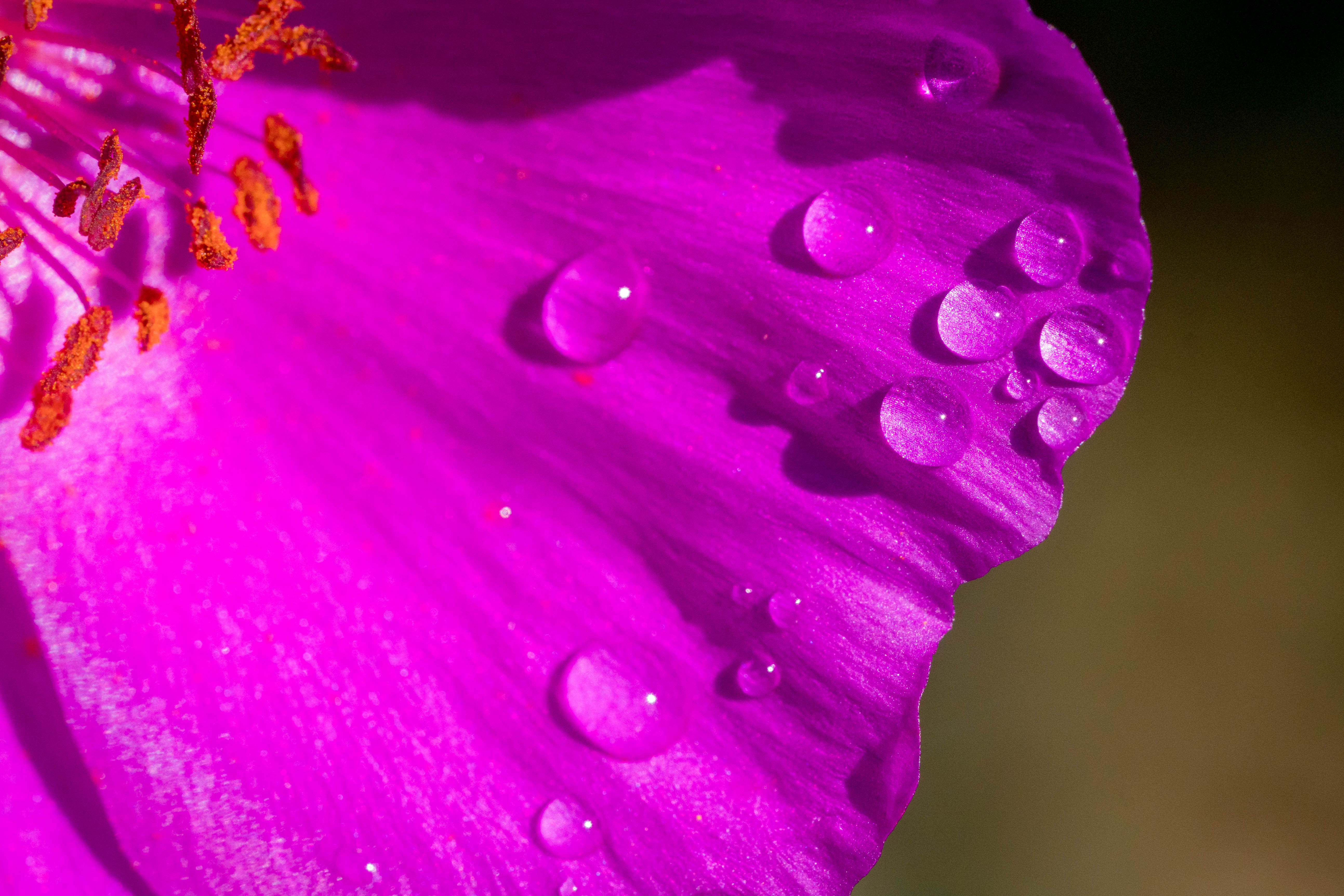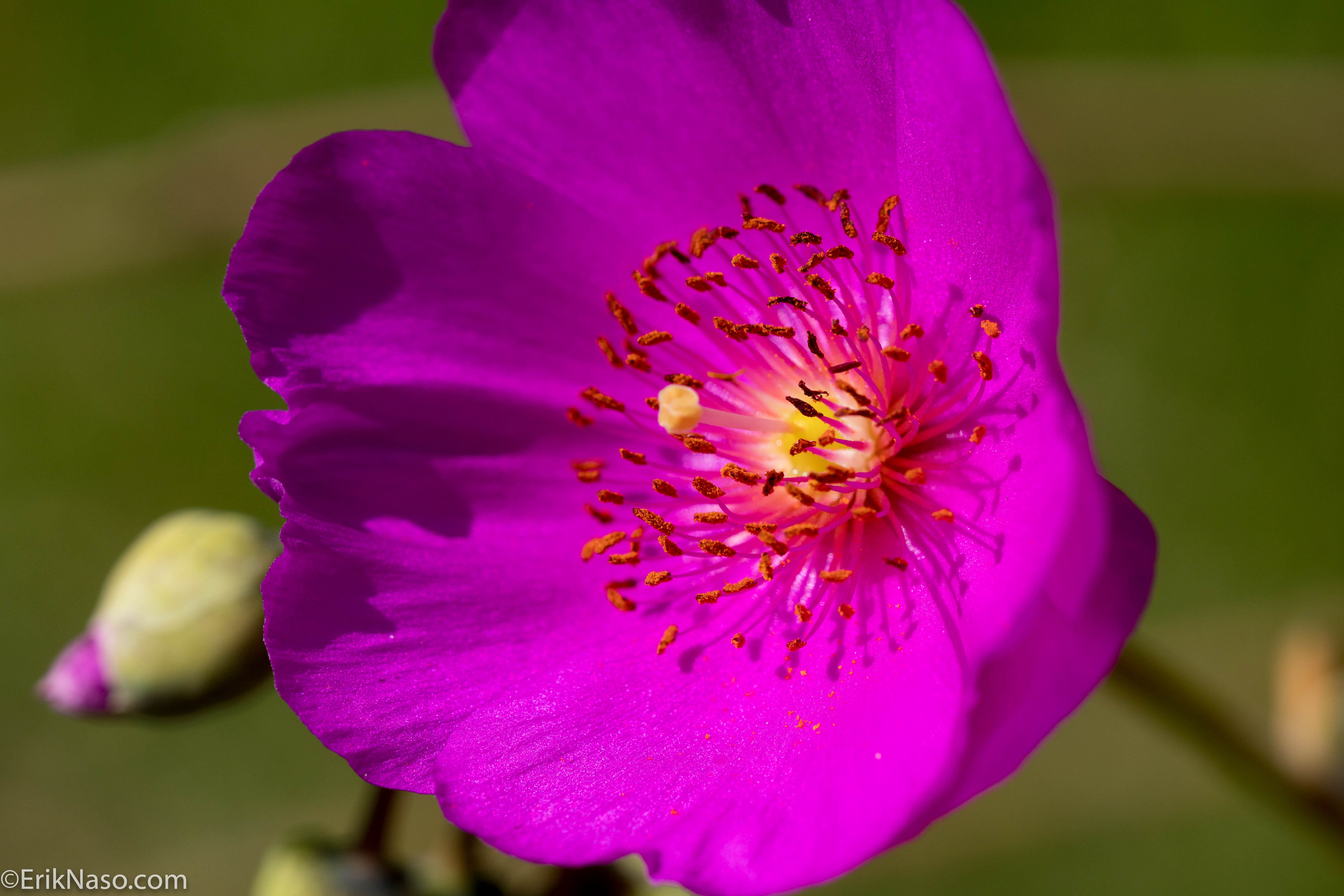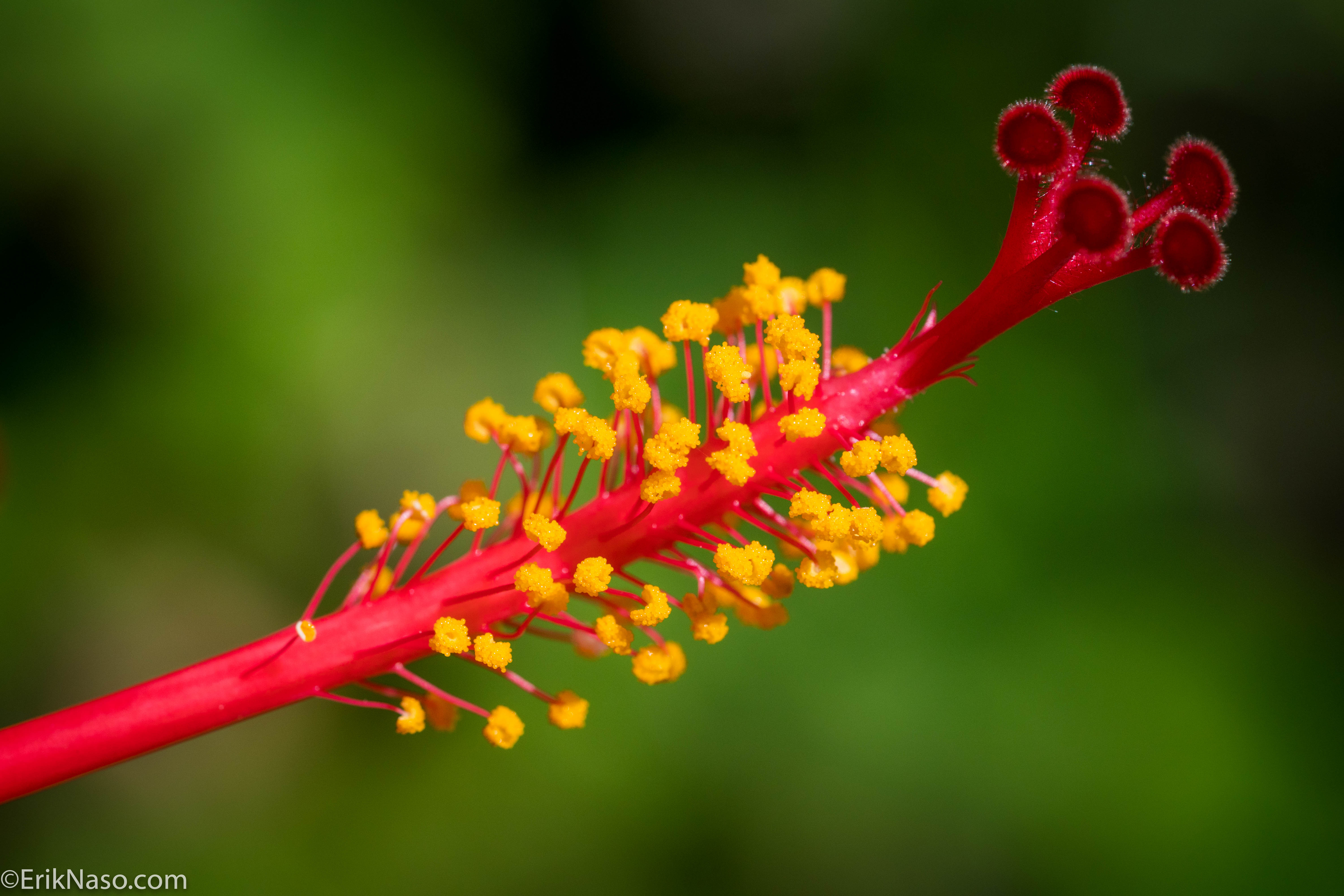 Continuous autofocus is really amazing. I've been using face detection a lot and on a gimbal it works incredibly well. I set the sensitivity to normal so it doesn't try to hard to make fast focus changes if something gets in the way of the person's face it will hold. Works really well. Check out the promo I shot with face detection in the vlog video.
I don't shoot fast stuff like sports but the camera's AF system is very good now that it uses phase detection over contrast. This is a nice upgrade and I'm sure we will see it in the next gen a7 cameras in video mode.
Color science looks good to me. I don't have issues with the Sony look. Much improved over the original a7s.
I used Movie/Movie profile for a baked in look. Helps grade fast and doesn't require much tweaking. I also like CINE and whatever gamma I feel will work best for what I'm shooting. I don't just use one profile for everything. I also don't go into the settings and make changes anymore to the color. Sony seems to have fixed the imbalances and I feel I can adjust better in post if I need to. It's great to see Sony get serious with color science.
After owning the a6300 for a few months I decided to invest in it a little more. I knew I wanted image stabilized native lenses. Especially for video if you want to shoot in 4K to avoid the rolling shutter micro jello when shooting handheld. It really helps and in general i'm a big fan of OIS lenses. Here is my APS-C lens kit.
Sony 10-18 f4 OIS
This is a fun and versatile lens. I use it primarily for vlogging and gimbal shooting.
Sony 35mm f1.8 OIS
The 35mm is basically a fast 50mm on the a6300 with it's 1.5 crop factor APS-C sensor. Has nice bokeh and image stabilization works great. Having f1.8 is nice too!
Sony 50mm f 1.8
The 50mm also fast at 1.8 is nice for portrait shooting . With 1.5 crop factor it's a 75mm. One of my favorite lengths.
I also have several full frame Sony lenses. I owned an a7s and a7s II for awhile but decided to sell them and use the a6300 until the next round of a7 cameras come out. In what 6 months? 😀
The reason I decided to sell them was I felt as good as the a7s II is I can get what I need from the a6300 and I feel the a7 cameras are due for a major redesign. The body has to mature and the battery needs an upgrade. Lots of great tech is getting into the a7 cameras and Sony has been resisting making fast lenses stating that the f4 size matched well with the camera body. Well that just changed with the G Master series lenses. This makes me think a new body is in the works and with that new body Sony can add more features and hopefully not worry about overheating. At this point the Sony cameras are so far in front of the pack with features and usability. Audio input devices and a growing lineup of native lenses makes it a tough camera to compete with. On the stills side adding phase detection AF has really paid off. If the next generation A7 cameras have it like the a6300 it's going to be killer. I would love to see a variable electronic ND filter like the FS5 has. That would be huge right?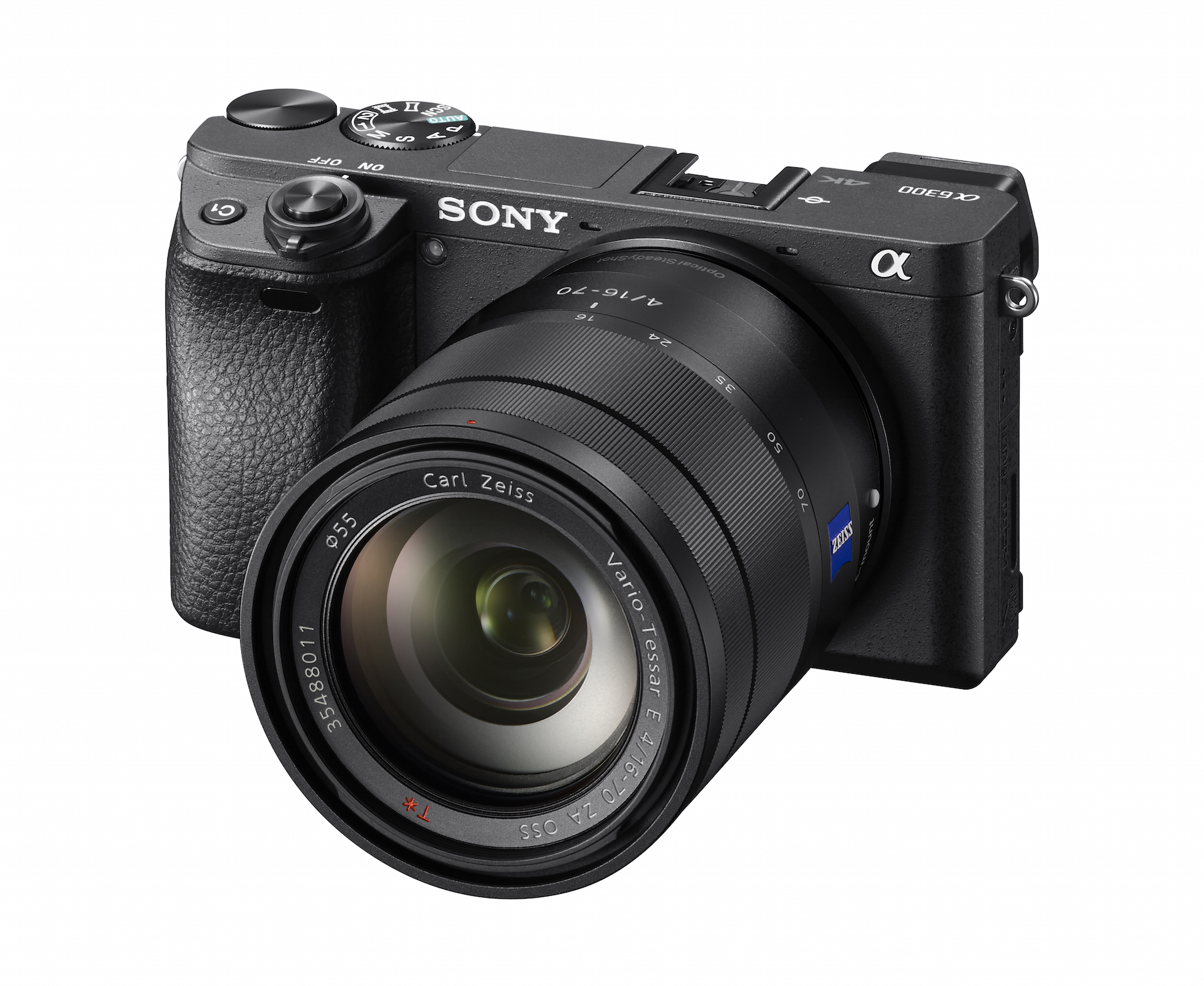 The menu is well…. As bad as all the Sony cameras. Settings that relate to each other are in different places making it hard to find. Use the Function Preset option (Fn) on the back. Set this up for the settings you like to change and save yourself the menu hunting. Someday we will be able to trigger record with the shutter button but not on this model. Same tiny red recessed one.
The camera does have weather sealing now and feels a little more solid than the a6000.
That's it for now. This little write up is more about the things I like and dislike than a full camera review. I understand some people aren't having any of the overheating issues I have and that makes be a little crazy. Did I get a lemon? Did a lot of people get a lemon?
Sheesh! After reading this blog post I feel like a Debbie downer! I have this LOVE HATE thing going on right now. The a6300 is a fun and very capable camera with some features that are actually better than the high end A7 cameras but the flaw of overheating is a big HATE for me. What good is a camera that won't work when the moment is happening? I can't stop time to capture a special moment or have actors and talent take a break because the camera shutdown due to overheating. I'm not pushing the a6300 hard. I'm just trying to use it.
I'm actually conflicted, and to be honest not sure what to do. Please Sony fix this problem so I can just LOVE the a6300.
Please signup for my newsletter! Follow me on Twitter @eriknaso and Facebook and also check out my Youtube Channel.
Thanks for coming by! Please help support my site by using the links on this page or bookmark these from my favorite retailers, B&H, Adorama, Zacuto, Amazon.com & Think Tank Photo Using the links cost you nothing extra, but it helps offset the cost of running my blog. Thanks again for coming by eriknaso.com!
Filed in: Sony
I'm a broadcast DP In San Diego. I enjoy sharing what I'm working on and testing new equipment. This blog is also part of giving back. I've learned so much from so many people.