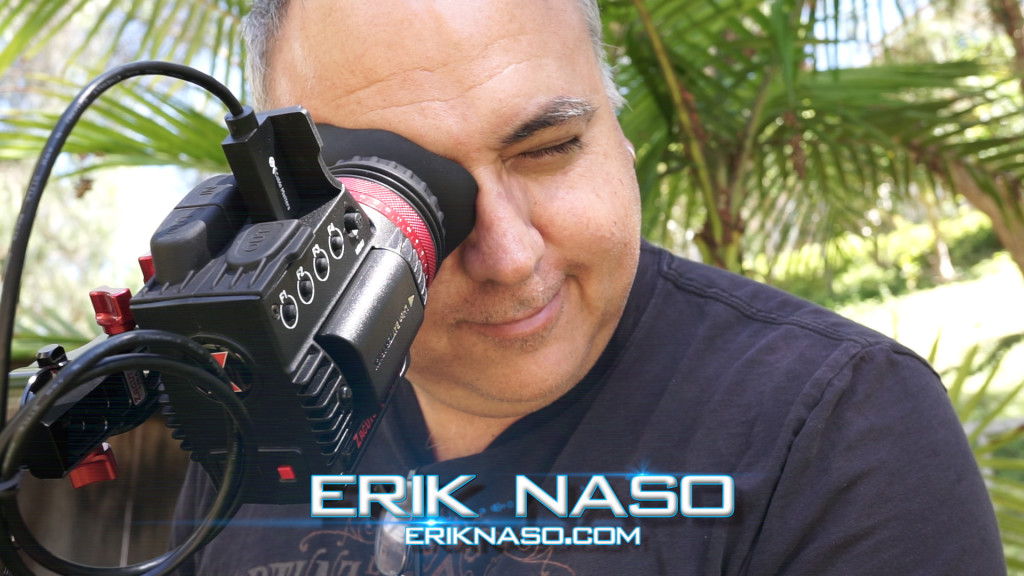 The less expensive Zacuto Gratical X is here! It's the exact same EVF as the Gratical HD only ships with no on-board tools or features added to keep the price down. This is a great option if you want the excellent image quality of the Gratical HD but couldn't afford the full featured model. I get that, and this could be a great way to solve that problem. Just remember if you want too many features then it would be best to order the Gratical HD. The paid options do add up quickly.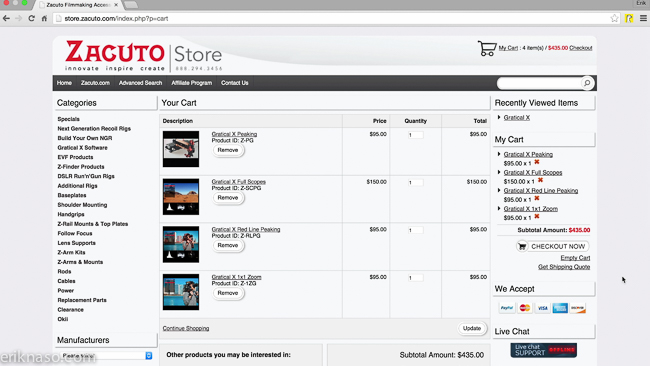 Some features do pass through from your camera so check to see what does and maybe focus on the ones that don't. However some cameras like the A7s will make the image really small when you have the overlays on so that's no good.
The image is sharp and clean. Without any focus assist features I was able to nail focus no problem even with the A7s in S-log2. Would I like the LUT feature? You bet I would, and a few other features too, but I don't think I need all of them and if I decide I do need a particular feature the process of buying and downloading is easy. More on that in second.
The overall build is also impressive but not heavy. It's a solid EVF that is built to last. My only complaint is battery life with the LP-E6 battery. 3-4 hours depending on features used so stock up on them to get through the day or pick up the dummy battery with D-Tap if you can run it in that configuration.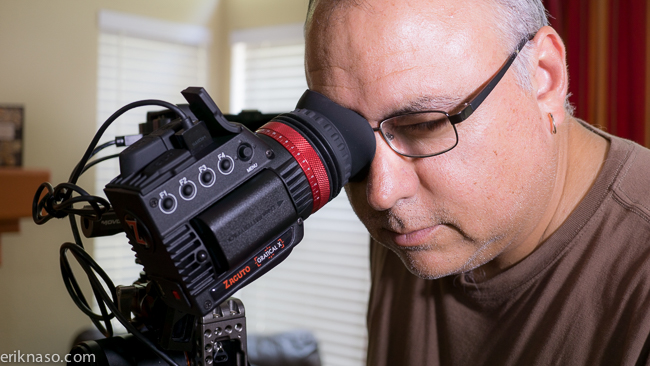 Unfortunately I have to wear reading glass and the Gratical X eyepiece is the first that I can actually uses with my glasses on. That is a relief and for the folks that wear glasses all the time you will enjoy how well it works. The eyepiece has great coverage and is soft and pliable. The diopter has plenty of range to dial in too if I don't wear my glasses. Best of both worlds.
FEATURES AVAILABLE 
Custom Scaling/User Presets
Zebra Stripes – Customize width, color, thresholds
Vectorscope
Waveform (3D)
Histogram (RGB, Luma)
Audio Meters
LUT import and editing
Red Line Peaking (multi-color)
False Color
Frame Store Feature
HDMI output
SDI output
Cross Conversion – HDMI to HD-SDI, independent LUT on output stream
Now lets dive into registering and buying features then installing them on a brand new Gratcal X. It's a very easy procedure to perform as you will see in this demo and hands on review. Lets get started!
See that's easy right? If the Gratical X is for you please use this link to pick one up and also get a FREE feature too! Use this code. NASOframe. Valid thru the end of August. The coupon can be used just like a regular store coupon. When you go to checkout there's a spot for a promo code. Only thing to note is that the feature won't appear in the your cart. It will get added to the software package when you check out.
Now I'm sure you want to know what's a better choice the SmallHD 502 with the Sidefinder or the Gratical X. Well I just so happen to have both in hand and….. I'll be posting that very soon. Stay tuned!
Follow me on Twitter @eriknaso and check out my page on Facebook.
Thanks for coming by! Please help support my site by using the links on this page or bookmark these from my favorite retailers, B&H, Adorama, Zacuto, Amazon.com & Think Tank Photo. Using the links cost you nothing extra, but it helps offset the cost of running my blog. Thanks again for coming by eriknaso.com!
Filed in: Equipment Reviews • Zacuto
Tagged with: Gratical • Gratical X • Zacuto • Zacuto Gratical X
I'm a broadcast DP In San Diego. I enjoy sharing what I'm working on and testing new equipment. This blog is also part of giving back. I've learned so much from so many people.